Whoopi Goldberg got the "Sister Act" back together on "The View" Thursday to celebrate the musical comedy's 25th anniversary with memories, laughter and — best of all — song.
And the cast even got back into their habits for the occasion!
Goldberg, who played leading lady Deloris Van Cartier in the 1992 hit, took the stage with co-stars Kathy Najimy (Sister Mary Patrick), Wendy Makkena (Sister Mary Robert) and several other familiar faces to recreate the film's memorable musical finale with a performance of "I Will Follow Him."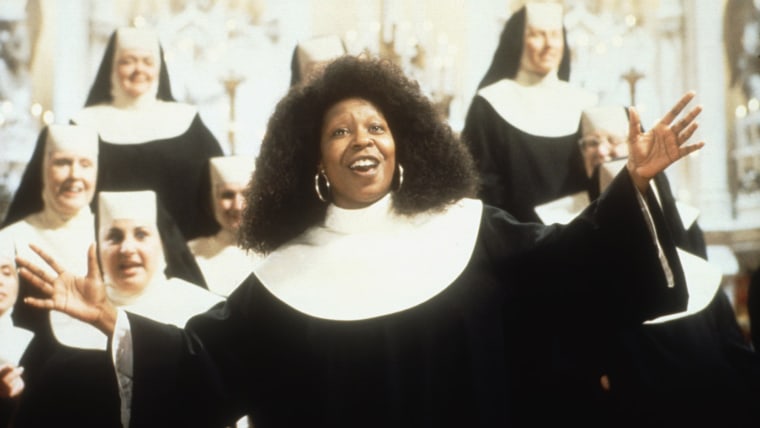 Actress Beth Fowler was part of the choir, too. She played on unnamed singing nun in both "Sister Act" and "Sister Act 2," but these days she's better known as Sister Jane Ingalls from "Orange Is the New Black."
Hearing them belt out the classic track made it hard to believe so many years had passed. In fact, even one of the film's stars felt the same way.
"I can't believe this is happening, and that it was 25 years ago," Maggie Smith (Mother Superior) said via a taped message. "I feel I must be the oldest nun left."
That message from the 82-year-old wasn't the only surprise for Goldberg and the gang during the reunion.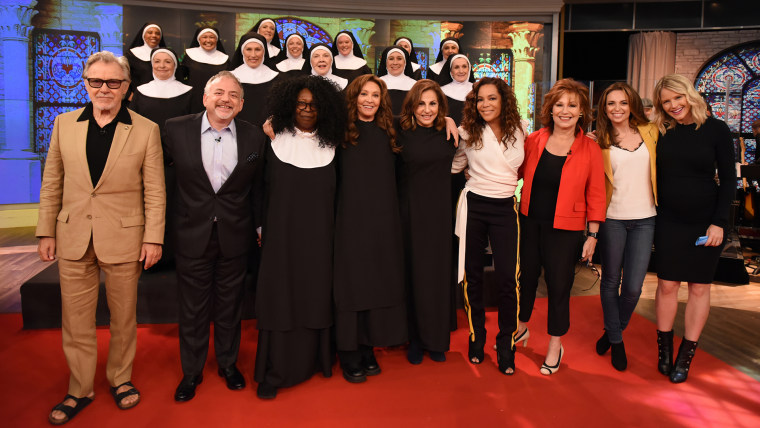 Harvey Keitel played Goldberg's "Sister Act" boyfriend, Vince LaRocca, and he made an unannounced appearance on "The View" to recreate another film moment — the one where Vince gave Deloris a purple fur coat with his wife's name embroidered in it.
But in a sweet reunion-redo, this time Keitel presented his pal with the same coat customized with the words "Whoopi ... Love, Harvey."
Oh happy day indeed!