Joey Lawrence first rose to fame on the small screen in the '80s and 90s, playing a couple of other Joeys — Joey Donovan on "Gimme a Break!" and Joey Russo on "Blossom."
But when the actor stopped by TODAY Wednesday to talk about his latest film, "Saved by Grace," he came face-to-face with a very different joey.
Joey Lawrence met a little joey — as in a baby kangaroo.
"Whoa!" he said as he was handed the denim-wrapped critter from the Columbus Zoo. "No, way! Oh, my gosh! Are you kidding me?"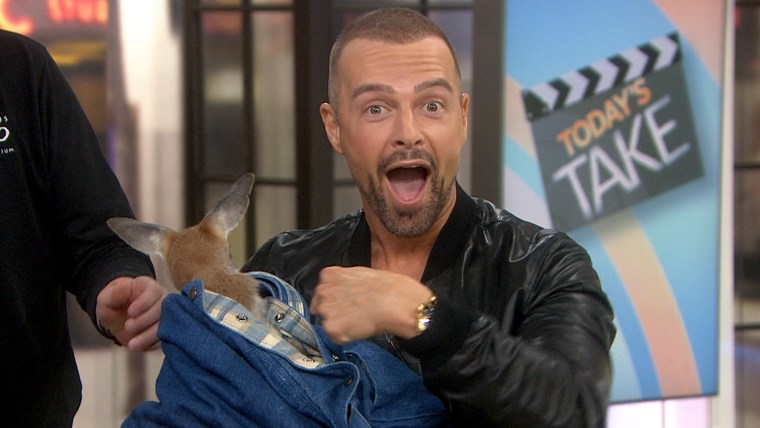 No joke! This Joey-joey moment was all real.
"My girls — Charli, Libby — check this out!" he said, pointing to his new pal. "Look at this! ... My girls would be flipping out right now. I have a 10 and 6-year-old. They would be flipping out."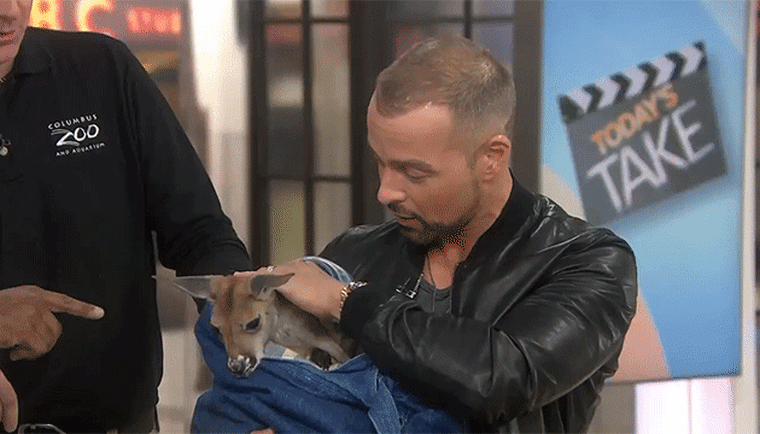 Given that the furry visitor inspired a half dozen eager oh-my-goshes from dad alone, we can only imagine!
RELATED: 'Blossom' turns 25: We'll never forget the show's amazing hats
Follow Ree Hines on Twitter.