Monday morning quarterbacks will naturally tell you they knew a lot of things would happen at the 87th Annual Academy Awards.
But there's no way anyone could have predicted all of the strange, unexpected weirdness and questions that cropped up on the red carpet and the shows ... or could they?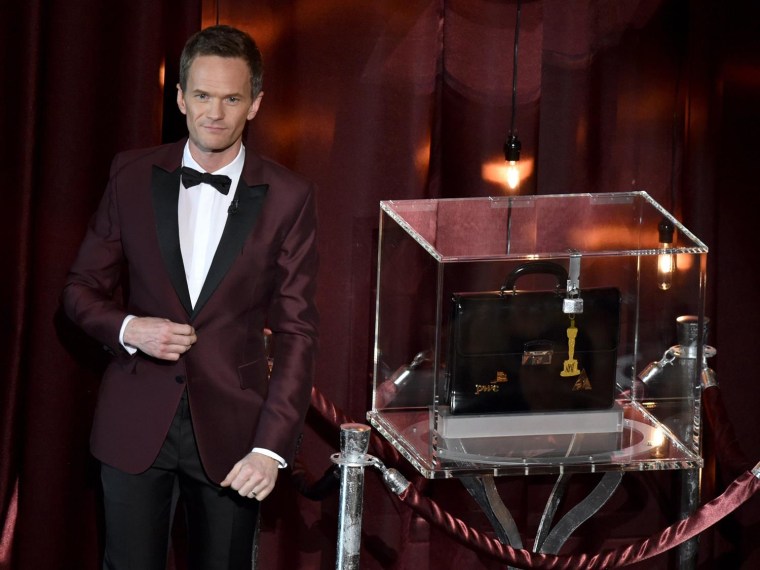 Could it be magic?Say what you will about Neil Patrick Harris' job as host — there were some awesome and some not-so dazzling moments alike. He did inject some actual magic into the night, thanks to his show-long "predictions in a box" gag, in which he enlisted Octavia Spencer to watch a clear box containing a briefcase that allegedly held his Oscar predictions. When he opened it at night's end, he had predicted virtually every burning question/strange happening that occurred. How did he know? Let's just say it was magic.
Started in Feb. 2014 by The Representation Project, #AskHerMore was set up to coax red carpet reporters into questioning women on the red carpet about more than their appearance. Nominee Reese Witherspoon was a major proponent of the Twitter hashtag on Oscar night, and it may have led to more interesting questions ... but it also meant Naomi Watts was queried about her frittata-making skills (a reference to an Instagram her brother Ben posted Sunday morning) and future Oscar winner Julianne Moore got to talk about her dogs. Baby steps.
There goes the sun!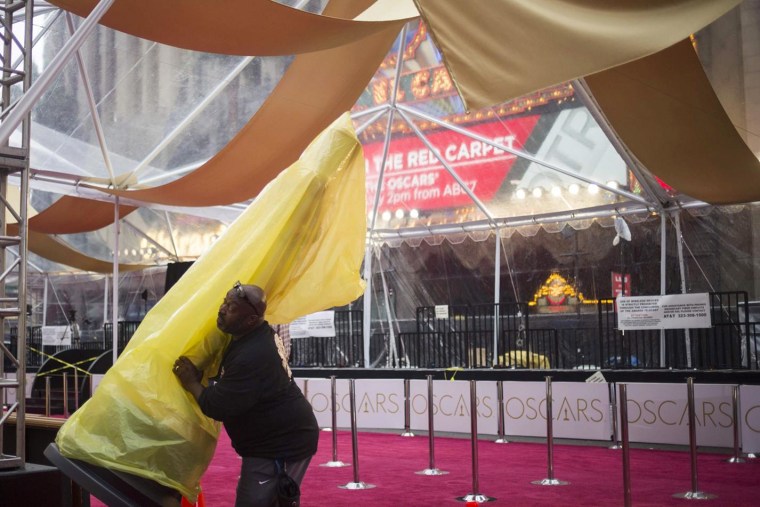 You heard right: For the second year in a row, rain dampened Oscar night in usually-sunny L.A., which meant the red carpet had to be parked under a tent.
Did Keira Knightley's dress read 'parole'?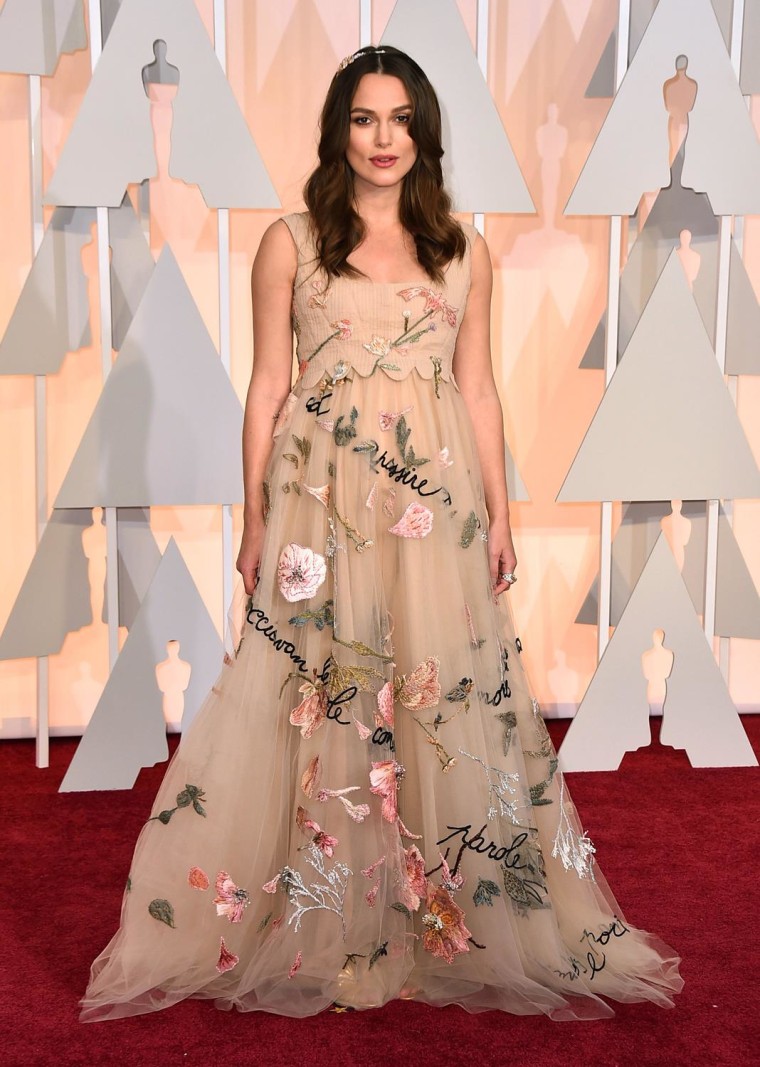 The pregnant nominee for "The Imitation Game" strolled the red carpet in a flowing ecru dress by Valentino covered in flower prints and words (it reminded us just a bit of Angelina Jolie's wedding gown, actually) and left us tilting our heads to make out (and then translate) the words. Best we could do was "parole," which means "speech." Alas, she did not get to give one of those Sunday night.
Family ties
Need a date for the Oscars? Take mom! Or dad! Or your kid! We spotted a whole bunch of related couples at Sunday night's show, including Dakota Johnson and mom Melanie Griffith and Laura Dern and dad Bruce Dern. More? Sure! Check 'em out here.
And let's not forget how Supporting Actor winner J.K. Simmons told everyone to give their parents a ring in his acceptance speech: "Call your mom, call your dad, if you are lucky enough to have a parent alive on this planet."
He's the one that we want?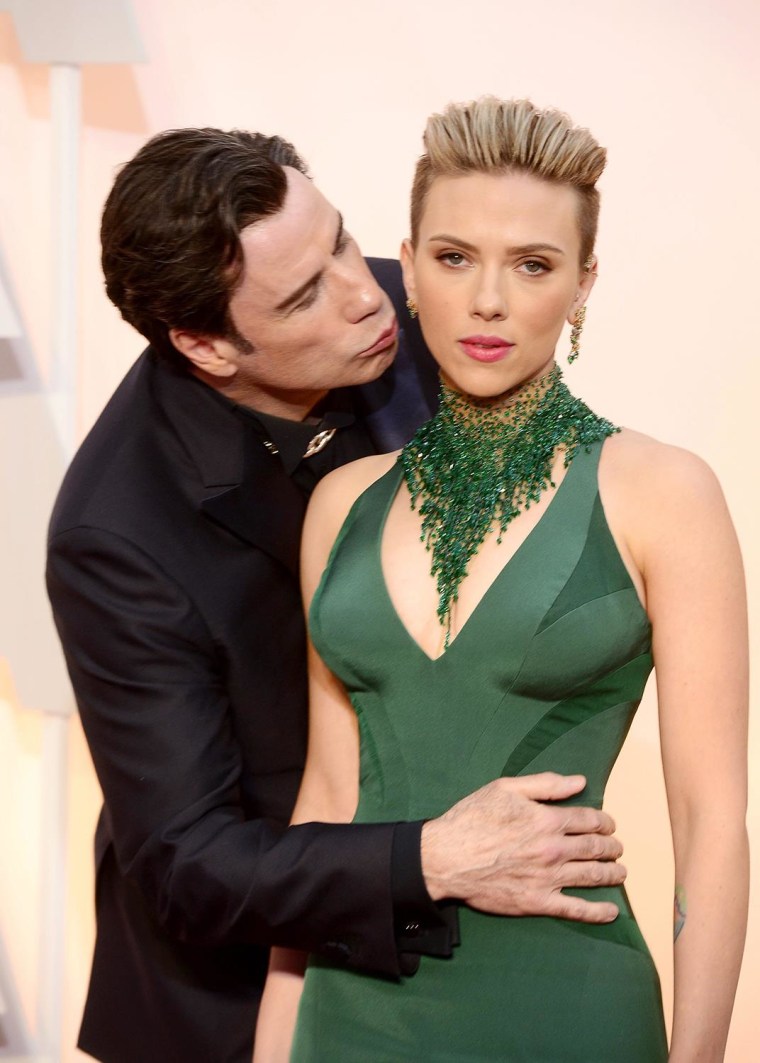 Last year, John Travolta made headlines for bungling the pronunciation of Idina Menzel's name. This year, the duo was paired as presenters for Best Original Song and goofed on the mess-up (she got to introduce him as "Glom Gazingo"). All well and cute. But we may never get an explanation for what went on at the red carpet when he tried to plant one on a disinterested Scarlett Johansson (see above).
Short and sweet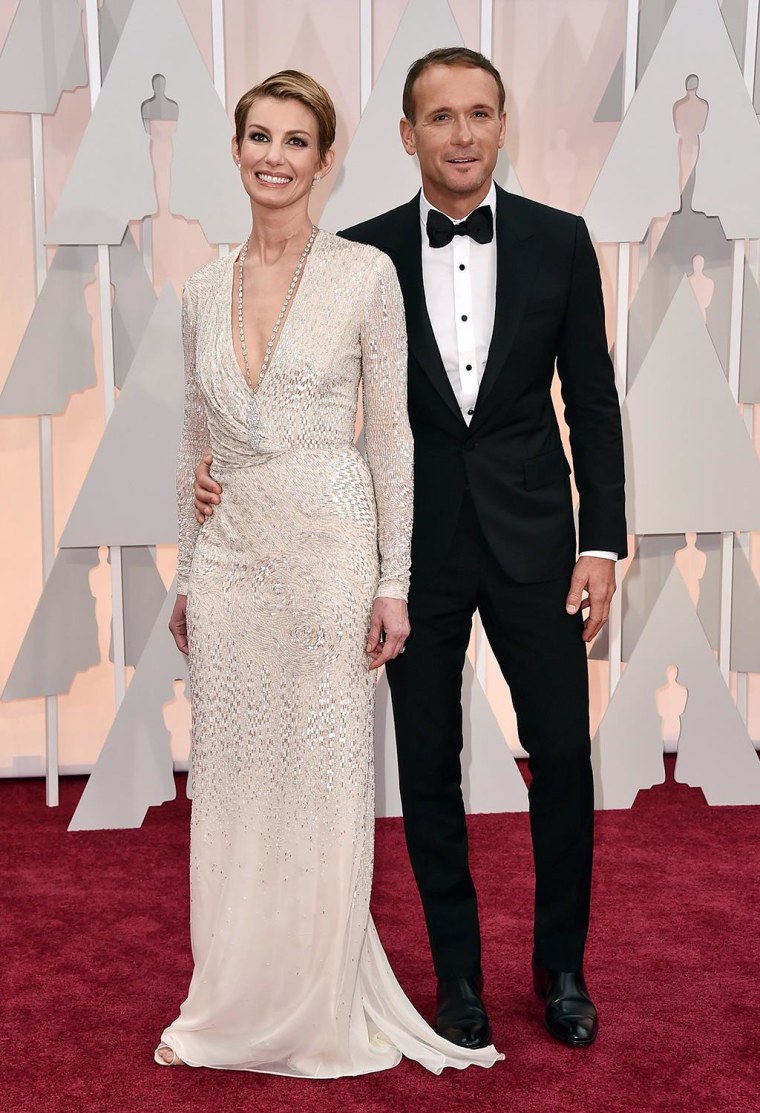 Tim McGraw (who sang Best Original Song "I'm Not Gonna Miss You" by Glen Campbell onstage) and wife Faith Hill stunned on the red carpet with a very different look than we're used to seeing them in — but they also looked great! More about their transformation here ... and we have it on good authority that McGraw even got his nails done for the big night!
Speak your truth!Supporting Actress winner Patricia Arquette tackled wage equality and equal rights for women on stage, while Adapted Screenplay winner ("The Imitation Game") Graham Moore revealed he'd nearly killed himself at age 16 because he felt "weird" and "different," then encouraged anyone who also felt that way to stay true to their own weird differences. Moving stuff that in both cases that got the audience on its feet.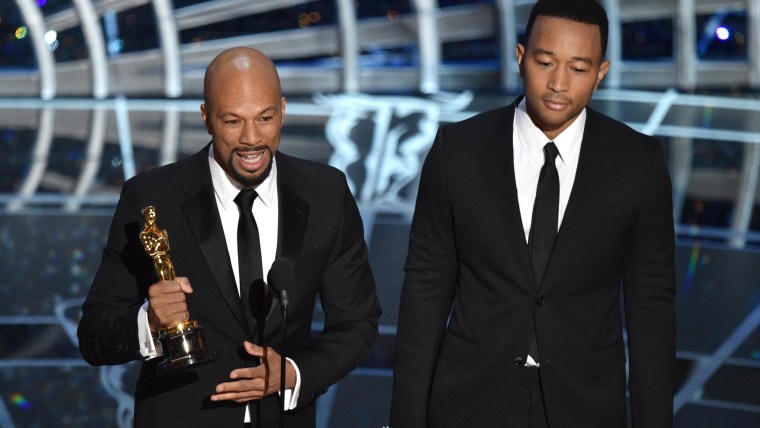 What's in a name?To us, they're John Legend and Common. But the two men who won the award for Best Original Song for "Glory" (from "Selma") supplied their actual names to the Academy for nomination purposes — which meant we learned their secret identities: Legend is actually John Stephens and Common is Lonnie Lynn.
Can we talk?
The omission of Joan Rivers from the In Memoriam segment drew instant Twitter outrage, and initially there was some speculation that one had to be an Academy member to be included in the list. A statement from the Academy given to The Hollywood Reporter about the omission read simply, "Joan Rivers is among the many worthy artists and filmmakers we were unfortunately unable to feature in the In Memoriam segment of this year's Oscar show. She is, however, included in our In Memoriam gallery on Oscar.com."