Taylor Swift is rumored to have a sweetheart, and even though that might be news to the pop star's faithful fans, it's not exactly a new affair.
People magazine reports that Swift and beau Joe Alwyn have been together for some time. They've simply kept it under wraps where the public is concerned.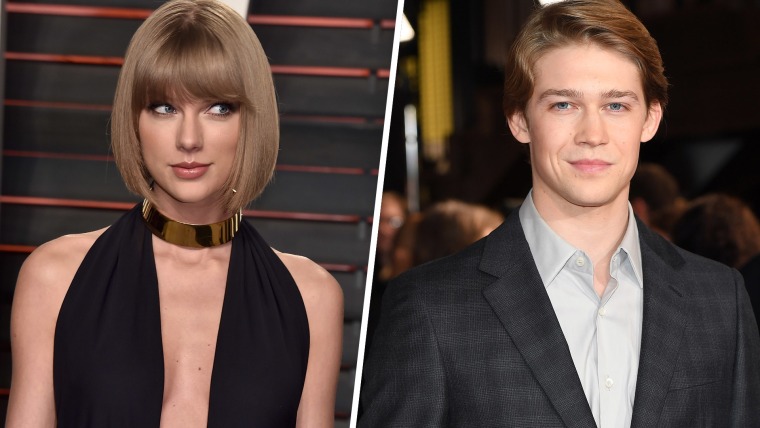 That's a big difference from the paparazzi-snapped summer romance Swift shared with big-screen star Tom Hiddleston last year, but then again, Alwyn is a different sort of big-screen star.
Despite critical acclaim, he's not exactly a household name — yet.
So let us help you get to know the man who knows Swift so well:
1. He's used to famous faces
The 26-year-old probably wasn't starstruck upon meeting his hit-maker girlfriend, because his first break saw him surrounded by some of the biggest names in the biz.
Alwyn landed the lead in "Billy Lynn's Long Halftime Walk" last year, which paired him up with the likes of Steve Martin, Kristen Stewart, Vin Diesel, Chris Tucker and two-time Academy Award winning director Ang Lee.
2. He hasn't spent much time in the U.S.
While Swift splits her time between homes in New York and Rhode Island, Alwyn calls London home. When the actor and his "Billy Lynn" co-stars stopped by TODAY last November, he noted that filming in the states was strange for him.
"It was overwhelming the first few weeks," he said. "I'd never been to America before."
3. He isn't concerned with new fashions
Alwyn sticks to the classics when it comes to clothes. He told Vanity Fair, "I have an old A.P.C jacket, a pair of old Red Wings, a pair of battered Levi's, and I just tend to kind of wear those 'til death."
4. He's an animal lover
Swift loves her cats, but what about Alwyn? In an interview with Vogue Taiwan, he thought about what he would take with him if he ever went to battle, like his movie character did. "I would take my dog," he said, though he admitted that might not be the best situation — for the dog.
5. He already has an in with the Swift Squad
If a way to a woman's heart is through her best pals, Alwyn has one advantage by already being acquainted with longtime Swift Squad member Gigi Hadid. He and Hadid — along with model Imaan Hammam — posed alongside each other in a Vogue shoot last fall.
RELATED