Reese Witherspoon and Ellen DeGeneres love Oprah Winfrey, just like the rest of us.
However, unlike the rest of us, they're actually friends with the former talk-show host and media titan. And while that may sound like something to brag about to you and me, it sparked a battle on Thursday's "Ellen DeGeneres Show."
The problem? It's great to be her friend, but it's even better to be her best friend — and there can be only one, evidently.
"(Reese) somehow claims that just because she was in that movie ('A Wrinkle in Time') with you that she's your best friend," DeGeneres noted, having made a similar claim concerning her own closeness to Winfrey.
But all of that talk simply left Oprah wondering, "Why do we have to have a better or a best?"
Meanwhile DeGeneres preferred to focus on her own question: Who deserves the coveted BFF title?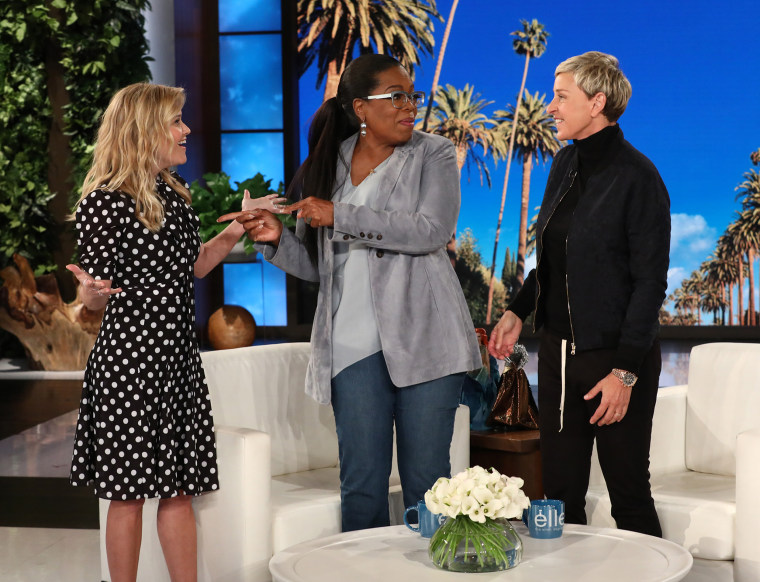 To settle the matter once and for all, the host brought out Witherspoon for an Oprah Winfrey trivia showdown. Whoever could answer the most Oprah-related tidbits correctly — such as what her fellow high school students voted her "most likely to ..." or her secret ingredient to a great margarita — would win.
Alas, they got both of those questions wrong. The answers were "most popular" and "fresh-squeezed limes," respectively.
"So far, I have no friends," Winfrey quipped. "I have none."
Not so!
Before the bid was over, Witherspoon and DeGeneres managed to get a couple of answers right, with DeGeneres taking the lead by one — thanks, in part, to the fact that she knew which 1990s sitcom Oprah played a therapist on; It was none other than "Ellen."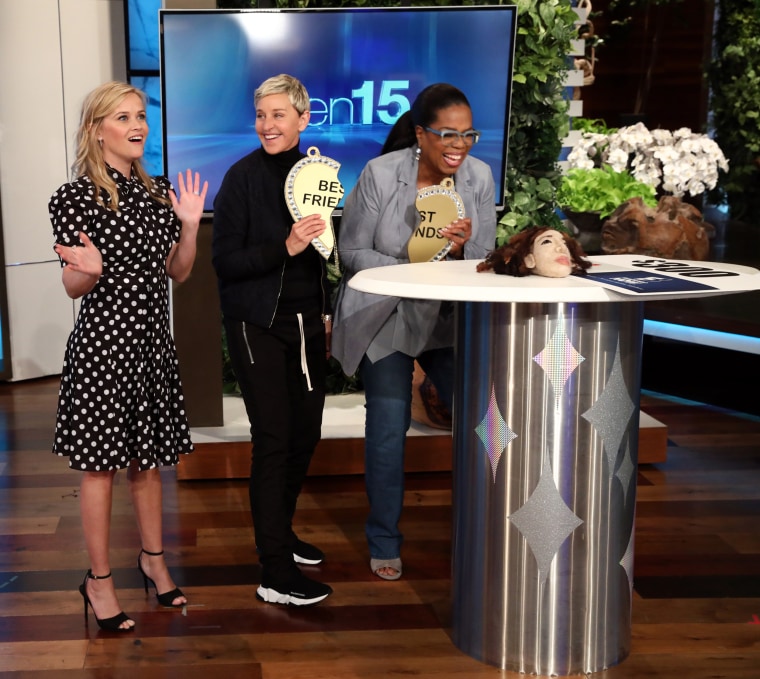 There you have it; DeGeneres is officially Winfrey's BFF!
Although we have a feeling Gayle King might have something to say about.