In his new book, "Accountable," Tavis Smiley writes about real-life examples of how crucial social and economic issues manifest themselves in our communities. In this excerpt, he writes about why having health insurance doesn't ensure you'll be covered.
Carol Ann Reyes: Dumped in America
It was a cool Monday evening in late March 2006 in Los Angeles, months away from the sweltering summer when the infamous L.A. smog is at its worst. Traffic was moving swiftly along South San Pedro Street near East 5th Street in the downtown area known as "Skid Row." Known also as the Nickel because of its location along 5th Street, Skid Row is "home" to one of the largest populations of homeless people in the United States. Also known for its tough streets, the Nickel this evening seemed like just another day in the neighborhood, the county's 74,000 homeless seemingly unaware of the headlines of the day.
While they may have been unaffected by the flap over President Bush's wiretapping program or the third-year-almost-to-the-day commemoration of the war in Iraq, L.A.'s homeless were dealing with conflicts that hit closer to home.
One of them was Carol Ann Reyes, a transient Los Angeles resident who spent most of her time not on Skid Row but in a Gardena public park 16 miles south of the city, supporting herself by collecting recyclable bottles and cans. Three days earlier, an ambulance had transported Reyes west across Rosecrans Avenue through Compton to Kaiser Permanente's Bellflower Medical Center for treatment of abdominal pains and injuries resulting from a recent fall. Sixty-three years old, homeless, suffering from dementia and other physical ailments, Reyes remained at the hospital until a decision was made that she had been there long enough.
Though she still had a fever, persistent cough, and perilously high blood pressure, Reyes was discharged by hospital officials without their prescribing medication for her high blood pressure or even taking time to locate the clothes she'd worn upon admission. They simply called a cab, placed her in it donning her hospital gown and slippers, and paid the driver to take her 16 miles north of the hospital to Skid Row, presumably because it is the location of many of the city's homeless shelters.
Hospital officials claim to have called Union Rescue Mission, a well-known shelter on Skid Row, to let them know that Reyes was on her way. Video surveillance footage taken that evening contradicted the directions, showing the taxi driving along San Pedro, making an illegal U-turn, opening the door, and literally dumping her onto the Skid Row streets.
Reyes wandered about in the street and on the sidewalk, lost, without any money, identification, or medical information until a Union Rescue Mission worker noticed her and ushered her to safety and the warmth of a bed. Days later when the news of this story broke, a tearful hospital vice president of communications apologized to her and to the community, vowing that this would never happen again.
But will it? Carol Reyes was not only dumped onto the streets by that taxi; she was dumped by Kaiser Permanente, she was dumped by our failing health care system, and she was dumped by America. And in the year after Reyes' case made headlines, police were investigating 10 different hospitals for allegations of patient dumping on Skid Row, including a paralyzed man found crawling in the streets without a wheelchair and with a broken colostomy bag.
Reyes is just one example of millions of Americans, either uninsured or underinsured, who have been abandoned.
Who should be held accountable for this maltreatment? Who will be accountable the next time?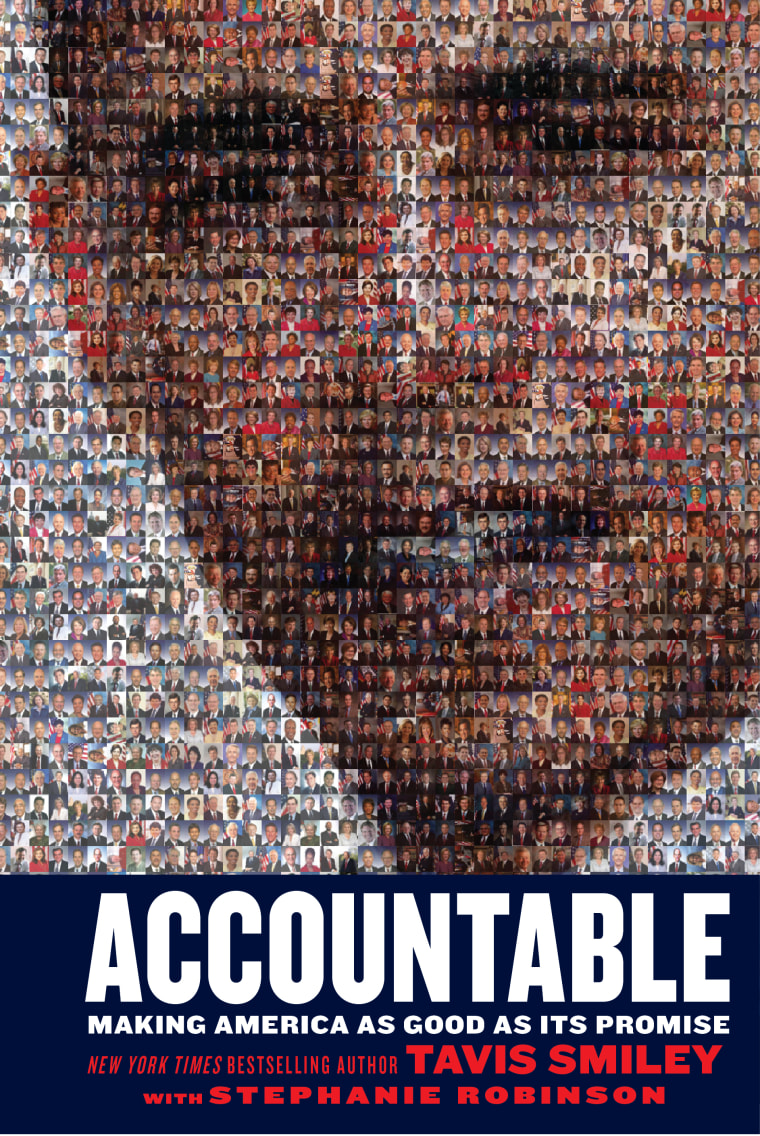 The Covenant opens with a chapter, "Securing the Right to Health Care and Well-Being," positioning it as the first and most important covenant. And while the health care crisis in our nation disproportionately affects people of color, to be sure the crisis is an American one — red, white, and blue — pulling at the very fabric of our flag.
There is a proverb that says: "When you are not your natural self, you don't do anything well." This elder wit is trying to tell us that physical weakness prevents accomplishing anything and everything that otherwise might be done. Indeed, when a family member is sick, all other concerns — education, employment, justice, democracy — pale in comparison. Moreover, when a community is sick, that can threaten the economy, the stability, and, depending on the breadth of the problem, the very survival of a nation. And when a nation is sick, as we have seen with the devastating impact of HIV/AIDS in Africa, it can threaten an entire continent and ultimately humanity.
Few would argue the moral integrity of the aspirational concept of health care as a fundamental human right. It is arguably more important than other so-called fundamental rights — the right to freedom of expression or religious belief. And the right to life, possibly the most important of our fundamental human rights, would certainly be rendered meaningless without a complementary right to health care.
But in America the notion of universal health care and the varied and complicated paths to its achievement have become some of the most vexing and problematic issues of our time. The health care crisis in this country was a pressing political issue throughout the 2008 presidential election. As we inaugurate the second president of the new millennium, it remains the most intractable domestic policy issue, a problem we have been trying to solve since 1914.
                                           ***
In the 1980s, managed care began to emerge as a beacon of hope. President Nixon signed the HMO Act in 1973, designed to encourage the private sector to create group practices that would be well managed, cost-effective for insurance companies, and more affordable for the insured. The initiative provided the opportunity for a Republican administration to propose an alternative approach that would take the steam out of Senator Kennedy's push for national health insurance. And with the cost of employer-based benefit plans exploding, the "HMO march" began to pick up speed in the 1980s and early '90s. By 1993, 51 percent of all workers received employer-sponsored health insurance provided by some form of managed care plan.
American workers were content by and large with the HMO model as employers began to rely more and more on the concept. Presidents Ronald Reagan and George H. W. Bush largely ignored the health care crisis during the 1980s. Even President Bill Clinton's failed universal health care plan, led by First Lady Hillary Rodham Clinton in 1993, was modeled after HMOs.
As time passed, managed care began to reveal that it might not be the panacea that America had been looking for after all. Some consumers grew frustrated with the way managed care providers impinged on traditional doctor-patient relationships, denied coverage of expensive illnesses such as AIDS and cancer, and refused to pay in some cases for emergency room care. Those fortunate enough to have coverage struggled through the bureaucracy of HMOs, making life-and-death decisions on the basis of cost and benefit. Beyond these frustrations, for individuals such as Carol Ann Reyes, even the broken managed care system was out of reach.
These so-called "management decisions" about a patient's health care have sometimes had grave and even deadly consequences, demonstrating the critical need for serious reform of the health care system for all Americans.
The Hilsabecks: Denied care despite coverage
In 1991, Elizabeth and Steven Hilsabeck were on the verge of achieving the American dream of homeownership in a small town near Austin, Texas. Though the Hilsabecks each earned a good salary, virtually every home in Lakeway, Texas, exceeded their price range until they came across a 2,400-square-foot home priced far below market value. Undaunted by the extreme makeover that their new home would need, the Hilsabecks quickly secured the property and began creating their dream home bit by bit, doing most of the work themselves.
Their dream continued to come true when they learned the following spring that Elizabeth was pregnant, expecting twins. The Hilsabecks flourished as they planned their nursery and finished renovating their home. About six months into her pregnancy, Elizabeth began to have contractions. Staving off the babies for three days, her small-framed body could hold out no longer. She went into labor and gave birth to twins after only 25 weeks of gestation.
The Hilsabecks knew that the prognosis for their new daughter Sarah and son Parker was grim. Each baby weighed only one pound, 13 ounces. But they were grateful for their excellent medical care and Steven's insurance coverage, especially since Elizabeth would have to quit her job to care for her premature twins.
The Hilsabecks were initially satisfied with Prudential's PruCare coverage, which paid hundreds of thousands of dollars worth of their medical costs, leaving them with only a $50 copayment. Their worries also eased as their daughter Sarah steadily improved. But their son Parker showed no such promise. When the twins were seven months old, the Hilsabecks learned that Parker had cerebral palsy. Without an extensive physical therapy regimen, their doctors advised that Parker might be confined to a wheelchair for life. To make matters worse, only a few days into Parker's treatment, PruCare stopped paying for his care. First, the company said that it would cover only 60 days of therapy over Parker's lifetime, although the actual limit was 60 days per year. The company also made processing mistakes, resulting in erroneous denials. Further tensions mounted when PruCare deemed that Parker's therapy was not covered, claiming it was "habilitative" rather than "rehabilitative" because Parker — who had learned to crawl and was building muscle strength — had never walked before. Finally, the company argued that Parker's medical treatments were not "medically necessary" because there was no guarantee that a child in his condition would ever walk.
Steven tried to find a new job paying more money, but the insurance company for his prospective employer would not cover Parker; Steven was thereby forced to remain in his lower-paying job. The Hilsabecks eventually lost their dream house — and their marriage. But Elizabeth became a crusader for health care reform, and Parker finally learned to walk. Still, this success came at a very high price.
Ironically, during the time that the Hilsabecks' story was unfolding, Bill and Hillary Clinton were working on a national level to solve America's health care crisis. For all the bickering that occurred in Washington during the Clinton health care debate, would "Hillarycare" have helped the Hilsabecks? The family had the type of insurance that was being proposed for millions. Perhaps it would have allowed Steven to accept that new job offer without the threat of leaving Parker completely uncovered because of his preexisting condition, but would the new managed care company have made its "management" decisions differently about Parker's care? Would the 1,342-page Health Security Act have redressed Parker's situation at all?
Who is accountable to the Hilsabecks?
The Shaeffers: Health care costs adding to family struggles
Steve and Leslie Shaeffer know something about a managed care company's interpretation of preexisting conditions. More than a decade after the Hilsabecks' ordeal began and Hillary Clinton's H.R. 3600 initiative had ended, the Shaeffers were living the American dream in Murrieta, California — a bedroom community outside of San Diego. Steve was a self-employed tile installer and Leslie was a stay-at-home mom, caring for their four-year-old daughter, Selah. A successful entrepreneur, Steve acquired health care coverage with Blue Cross Blue Shield for his family in 2004, regarding his $498 monthly premium as "the price of peace of mind." Yet when Selah was diagnosed with aggressive fibromatosis — a rare and fast-growing tumor — only a few months later, his peace of mind would be tested.
Blue Cross initially covered Selah's care, including the pre-authorization of much of her treatment. Once her bills exceeded $20,000, however, the company canceled Selah's managed-care coverage, accusing her parents of having left out key background health information when filling out their insurance application. Leslie received a letter from Blue Cross alleging that she and Steve failed to disclose a bump on Selah's chin that would have resulted in a denial of coverage. Leslie countered, saying she took Selah to the doctor after filling out the application, and the doctor told her that the bump on Selah's chin wasn't serious. A few weeks later, doctors discovered the extent of Selah's illness. The four-year-old had surgery for nearly seven hours to remove the tumor, which had spread to her mouth and jaw. Portions of Selah's mouth, jaw, and throat wall were also removed as a precaution.
Blue Cross refused to pay for the operation and threatened to make the Shaeffers repay the $20,000 it had already paid for treatment. Two years later, when the Los Angeles Times reported their story, Leslie described her family as being "in big trouble" as the couple faced "more than $60,000 in medical bills and feared the loss of their dream home." They were still struggling to stave off creditors as they tried to figure out how Selah could keep seeing the physician they credit with saving her life.
They thought they had insurance. Who is accountable to the Shaeffers?
Both the Hilsabecks and the Shaeffers had every reason to believe that their managed care insurance providers were looking for any excuse to dodge their children's bills, dumping them much in the same way that Carol Ann Reyes was dumped in the Nickel by the hospital that no longer wanted to help her. Millions of Americans have their own health care horror stories, dealing with the frustrations of managed care, the high cost of private insurance, and the cost-cutting policies of profit-driven hospitals. Their stories, along with those of the Hilsabecks, Shaeffers, and Carol Ann Reyes, have fueled a renewed call for health care reform in the United States.
Excerpted from "Accountable," by Tavis Smiley. Copyright (c) 2009, reprinted with permission from Simon and Schuster.