Krysta Rodriguez plays Liza Minnelli in "Halston" — and no, Rodriguez hasn't met the icon, even though it's all reporters seemingly want to talk to her about.
The new Netflix series profiles the rise of Minnelli's best friend, fashion designer Roy Halston Frowick. Despite being portrayed, Minnelli wasn't involved.
"I don't require her to enjoy the people who are portraying her or to give me any sort of blessing in any way," Rodriguez told TODAY. "I understand any position that she would have around this, but I hope that she would at least be happy that we honored the relationship she had with her best friend."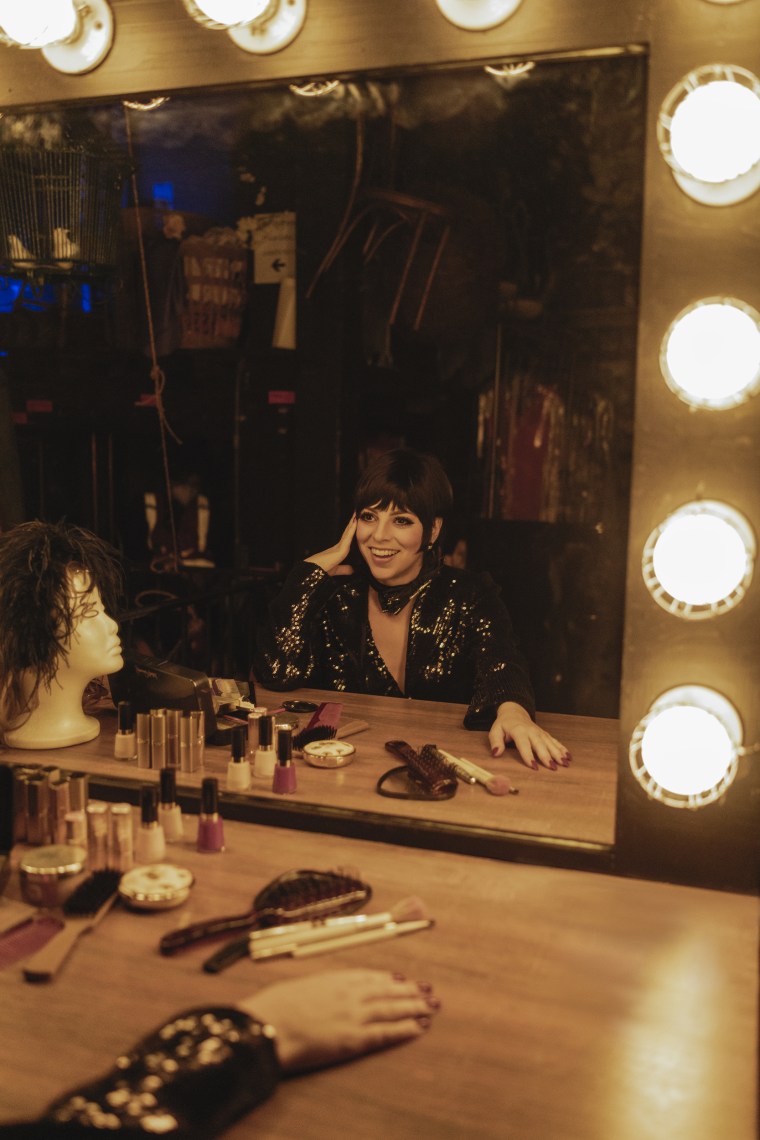 In anticipation of "Halston" streaming on Netflix, TODAY interviewed Rodriguez about playing the legendary diva.
Who is Liza Minnelli in 'Halston'?
"I got an audition like any other kind of job, but it felt very different for me," Rodriguez explained. "When seeing it come across my email, it was something that I really, really wanted."
The more Rodriguez researched the life of Minnelli, the more she felt a connection to her, making her only want it more. "The worst thing for an actor to happen is for you to want a job," she said. "You can't want it because nine times out of 10, you're not going to get it."
Even right before her audition, there were signs that it was meant to be. "I was sitting in the waiting room and a girl left her audition for another part, and she stopped walking, put her hand over her mouth and said, 'Oh my God, please tell me you're auditioning for Liza Minnelli.'
"I just kept getting little affirmations that people were seeing the same thing I was seeing, which is that this is something that I could do."
And does she do it. Her enthusiastic performance is a highlight in the Ryan Murphy backed project, that centers on a (miscast) Ewan McGregor as Halston. Rodriguez gets to show off her vocal chops and dancing skills during Minnelli's musical numbers, which are joyous interruptions during this flashy series that is more style over substance.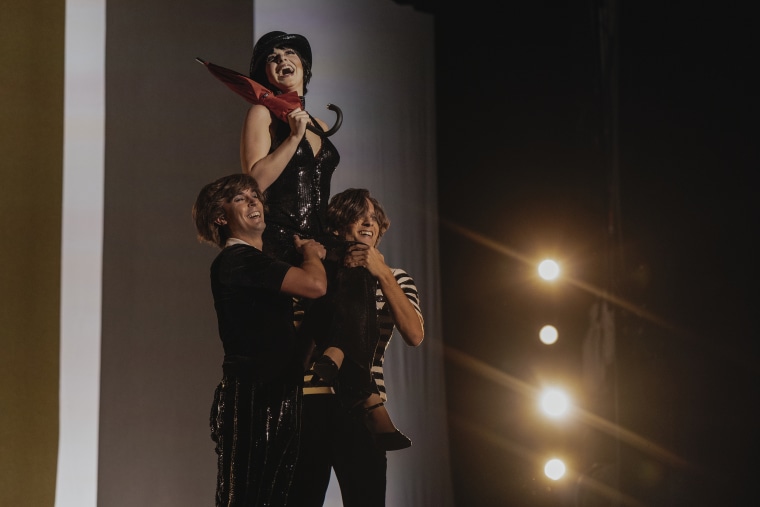 Was there anxiety playing someone who not only existed, but is still alive?
"For sure," Rodriguez answered. "I didn't want to do her a disservice. I wanted her to be someone people in the community recognized in me, and that they could feel like I was taking care of their icon because I wanted to take a ton of care of her. So everything that I do in the show is completely out of utter respect, research and understanding of everything that she did, (which) was out of love for her best friend and out of her desire to be the best she could be."
"The way we lean forward when we watch Liza perform is not because she's perfect. It's because she is reckless."
KRYSTA RODRIGUEZ
Rodriguez, 36, may be best known for her roles in "Smash," "Trial & Error," "Quantico" and the Netflix comedy series "Daybreak." Her love of performing started with a passion for Broadway when she was a young child. Because of this, she says she assumed she knew everything there was to know about Minnelli, only to learn she was wrong when preparing for this role.
"Everyone knows Liza, but I sort of knew her in icon status where you don't necessarily know everything about them," she shared. "So when I was starting to go back in her early days, because the show starts with her around about 20, she was so earnest and open during that time in her life. I loved watching her strive for honesty in everything that she did and that is something that I tried to do. I was just really impressed by this person who we know as this very larger than life performer that actually in her roots was a very dedicated and grounded actress."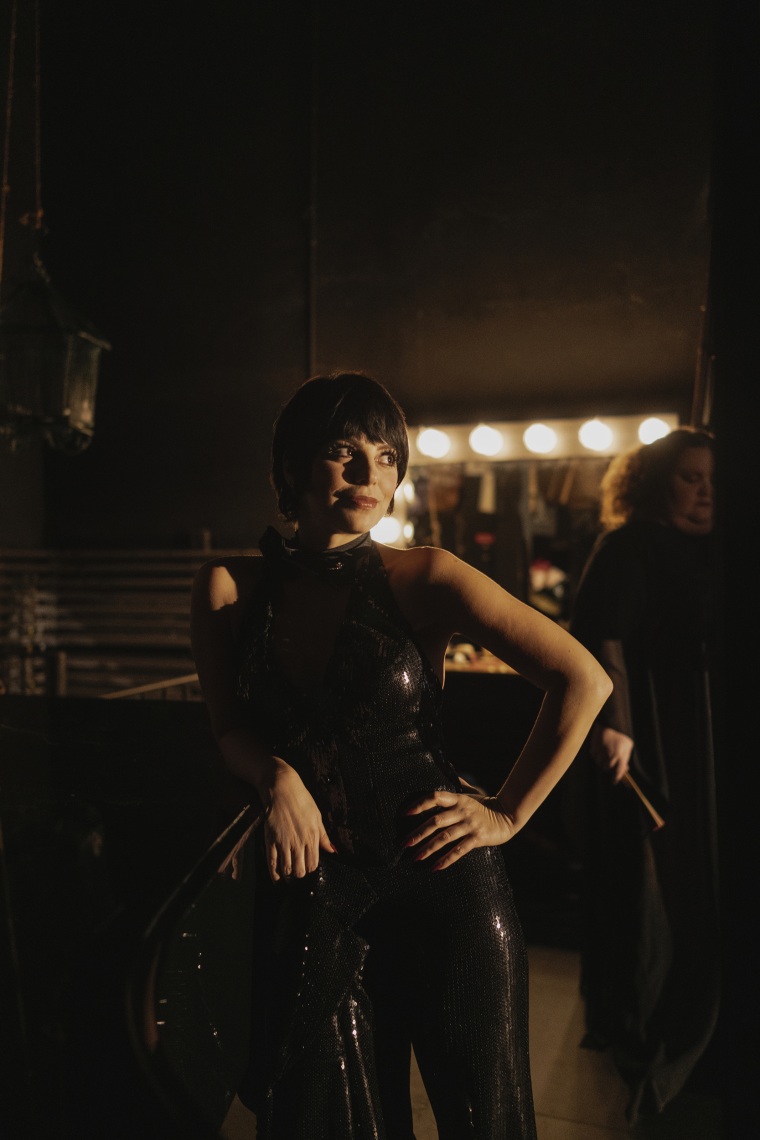 This is what connected her to the role and ultimately, Minnelli herself. (TODAY reached out to a representative for Minnelli for comment on the show and Rodriguez, and did not hear back.)
"It wasn't that I had to portray a caricature of something that somebody always knew," Rodriguez said. "I get to portray a scrappy theater girl that wanted to be an actress and was striving to be the best performer that she could be, which I obviously connect with immensely. Also, her vulnerability and her survivorship. She is a survivor of many things. There's been so much tragedy in her life. she's been divorced multiple times and she's gone through drug addiction. There's so much. She was climbing her way out of that and she did that through her art. I relate to that entirely."
A breast cancer survivor herself, Rodriguez has been an advocate after being diagnosed with the disease at 30 years old in 2014. That year, she wrote about her experience for Cosmopolitan, saying, "Young, vibrant women at the apex of their potential are facing this disease, and I want to be sure they feel included in the conversation of breast health."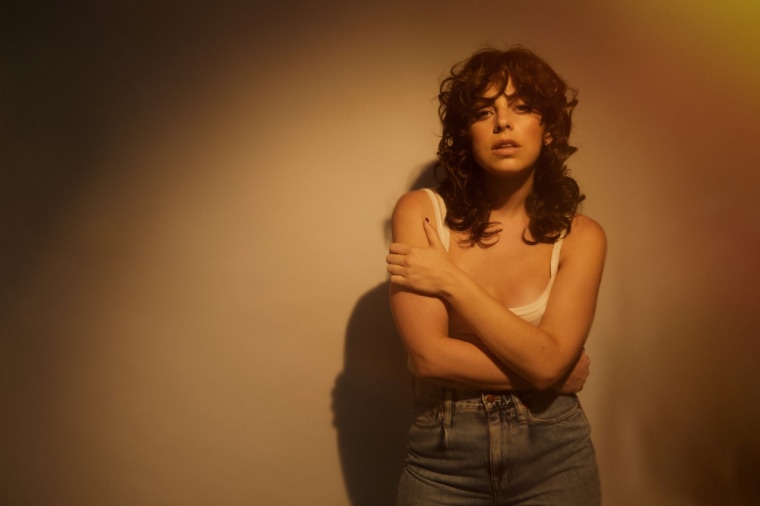 Today, Rodriguez still hasn't met Minnelli, and she doesn't really want to talk about not meeting her either. If she ever were to hypothetically bump into her somewhere, she would probably be too starstruck to even form sentences, but she would try.
"I would thank her for her work, because I truly think that it's rare to encounter a performer like her who is so connected to her body and her rawness and is not concerned about perfection and allows for something tireless in her pursuit of art, but also allows it to be messy," she said. "I think that is something that I strive to do and in my younger years wouldn't have been so affected by that. But as I get older, I see what a feat it was that she accomplished."
That is what she has learned from Minnelli in portraying her, something that Rodriguez cherishes.
"She was sexually liberated, a party girl but she could still get her work done, a hopeless romantic, she wanted to be a mother," Rodriguez said. "These were all facets of her that all existed in this one messy package and it's so beautiful. It's breathtaking to watch, and that's what gives me encouragement to say, 'Keep going, keep going and don't be afraid of a little rough around the edges,' and that's what I'm hoping to bring with me."
"The way we lean forward when we watch Liza perform is not because she's perfect. It's because she is reckless."