There's a new show on the Style network called "Built," and it's all about the exciting world of models-slash-handymen. Because, of course it is. Why not?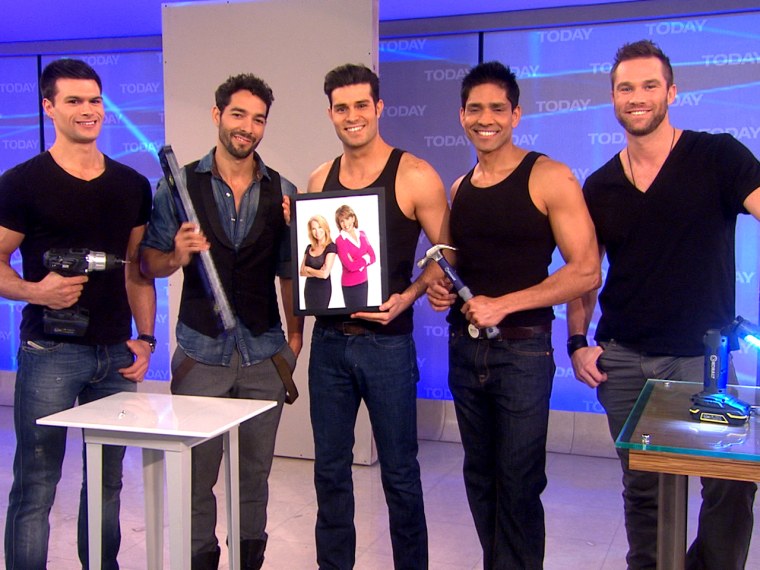 Clearly this show was custom-built for Kathie Lee and Hoda, who welcomed the cast to the Fourth Hour on Tuesday morning. Creator and head hammer beefcake Shane Duffy brought the men of his sexies-only carpentry company, Hott and Handy, to show the ladies a thing or two about tools.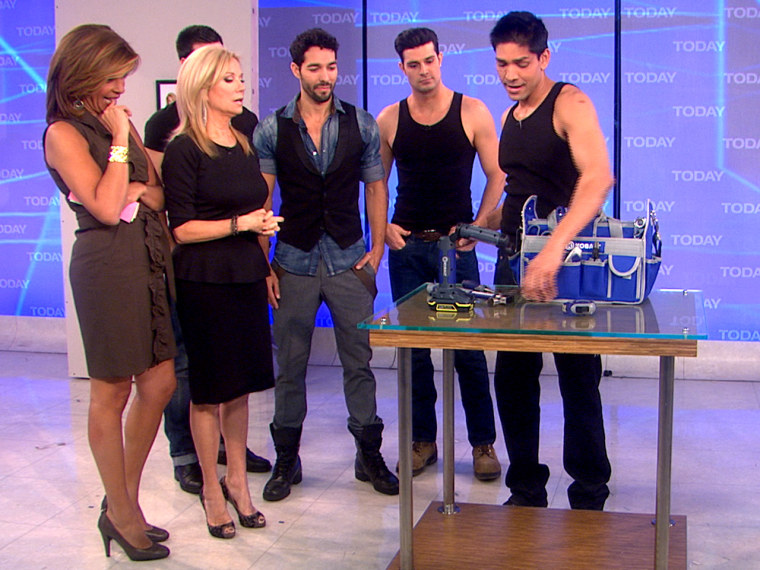 "They're hot, they're handy, and they know how to work with wood," said KLG, her eyes popping out of her head like an amorous cartoon skunk's.
The "Built" gents put on a macho display of home improvement prowess for Hoda and KLG, demonstrating how to properly hang up a photograph of a pair of particularly lovely co-anchors.
"First we have to find the stud..." Shane began.
"Oh Lord, we've already found them," said Hoda. Try not to slip in any flop sweat, guys.
Julieanne Smolinski is a TODAY contributor who always does home improvements in a black muscle tank.
More: KLG and Hoda get massages from topless masseurs