Max Verstappen has been making Formula One history since he began his career as F1's youngest-ever competitor at 17 — and is continuing to do so after winning the Las Vegas Grand Prix on Nov. 18.
Verstappen sang "Viva Las Vegas!" as he crossed under a checked flag waved by Justin Bieber, according to the Associated Press, after he passed his competitor Charles Leclerc twice during the race to mark his 18th win of the season. Verstappen said he "enjoyed" the race and he's "excited to come back" to Las Vegas next year.
For the past few years, Verstappen has also been making headlines for his romance off the track. Verstappen, 26, has been dating model Kelly Piquet, 34, since 2020, and they are clearly each other's biggest supporters.
Piquet, who comes from a family of F1 drivers, cheered on Verstappen as he won three consecutive world championships in 2021, 2022 and 2023.
When she's not posting about Verstappen, Piquet shares peeks into her busy life with her 1.3 million Instagram followers, from photos of her modeling work to sweet pictures of her daughter, Penelope.
Read on to learn more about Kelly Piquet.
She and Max Verstappen went public with their relationship in early 2021
Piquet and Verstappen began dating sometime in 2020, according to a recent Time profile of Verstappen.
However, they only went public with their relationship in January 2021, making it Instagram official with two New Year's Day posts. 
"Happy New Year everyone!  Let's make 2021 a year to remember in many ways," Verstappen wrote on Instagram, sharing a photo of him and Piquet cozying up on a beach. "Wishing you all success, love and happiness just as I found mine ❤️."
Piquet also shared photos of her and Verstappen on Jan. 1, 2021.
"Love is what makes the world go round," she wrote in the caption. "Happy new year and much love."
She has a 4-year-old daughter
Piquet welcomed a daughter, Penelope, with her ex-partner, Russian professional racing driver Daniil Kvyat, in July 2019. She and Kvyat split later that year.
She shared the news of Penelope's birth with two Instagram photos, showing her newborn lying on her chest in what appears to be a hospital bed.
"The greatest gift on earth," Piquet wrote in the caption. "Words can't describe my love for you Penelope."
Piquet often posts about her daughter on social media, and has celebrated Penelope with sweet birthday posts over the years.
"Happy 2nd birthday my beautiful Penelope," she wrote in a 2020 Instagram post, sharing a carousel of cute moments with her daughter.
"Life is so much more colourful with you in it," she continued in her post. "You are the most special human being I know and the love of my life ❤️ You will forever be my baby."
She also called herself her daughter's "biggest supporter" in an Instagram post for Penelope's 3rd birthday in 2022. 
"Exactly 3 years ago, right before midnight, you came into my life and rocked my world forever," Piquet captioned photos of what appeared to be the toddler's mermaid-themed birthday party.  "You are the most special human being I know and you teach me every day."
Verstappen has opened up about his relationship with Piquet's daughter.
"I'm not the father, that's not the aim," he told Time in a November 2023 interview. "It's always very important that she has a good relationship with her own father, which she has. But I see her every day when I'm at home. We get on very well. She's very cute."  
He also celebrated Piquet's parenting in an Instagram post last year.
"Happy Mothers Day to these amazing mothers," he captioned the May 2022 post, sharing a photo of Piquet with his own mother, Sophie Kumpen, and his sister, Victoria-Jane Verstappen.
Professional racing runs in her family
Piquet is no stranger to the world of professional race car driving. Her dad, Nelson Piquet, 71, is a legendary former driver who won the Formula One World Drivers' Championships in 1981, 1983 and 1987.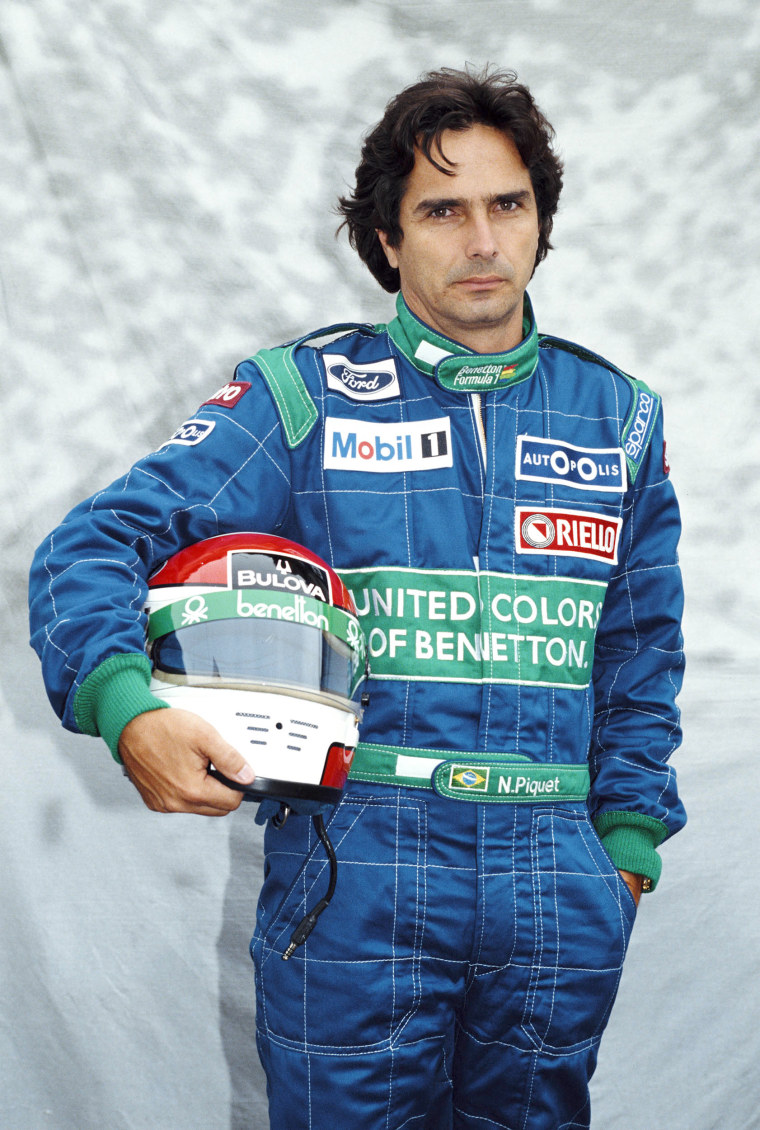 Her brother, Nelson Piquet Jr., 38, is also a professional stock car racer, and former Formula One, Formula E and NASCAR driver.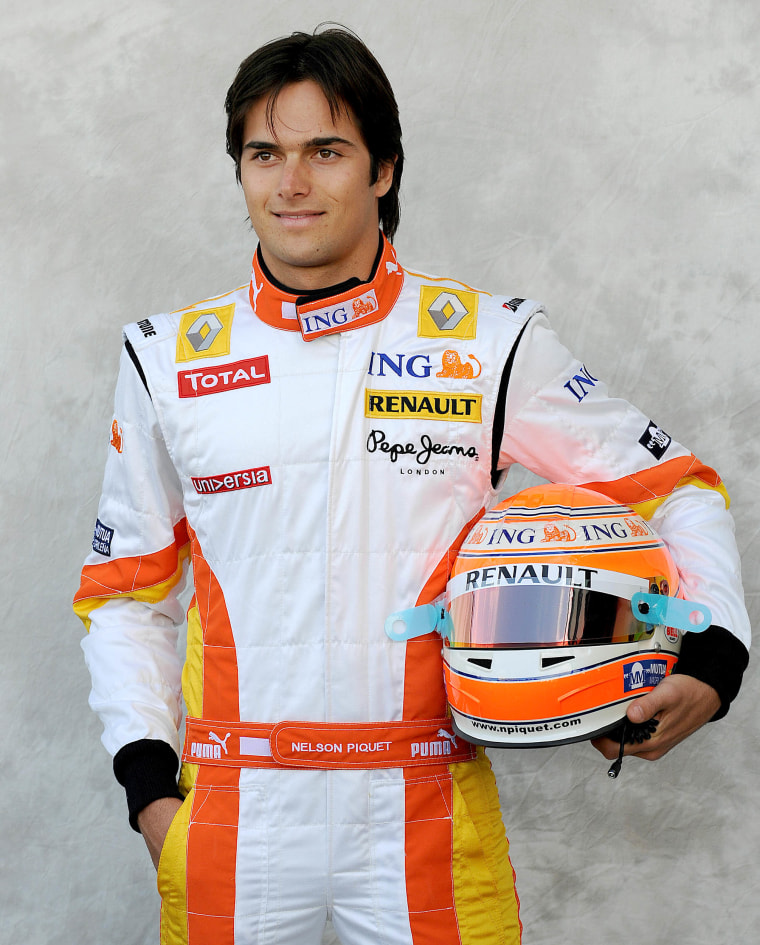 She formed some of her earliest memories on the race track, as she told Vogue Netherlands in December 2022.
"He took up karting and was immediately obsessed," she told the magazine, per Google Translate. "They are fond memories, the afternoons I spent after school at the go-kart track watching him go round and round until the sun set."
Piquet's father pops up in her Instagram photos from time to time.
In a cute photo from August 2020, her dad balances a baby, who appears to be Penelope, on his lap while the baby holds onto the wheel of a vintage-looking race car.
"Missing grandpa," Piquet wrote in the caption, along with a heart emoji.
Piquet also celebrated her relationship with her big brother in a sweet Instagram post for his birthday in June 2020.
"Happy Birthday @piquetjr," she wrote in the caption, sharing a slideshow of throwback photos from their childhood. "You are and will always be my first bully ♥️😂 #35."
As Piquet told Vogue Netherlands, growing up in a racing family gave her an inside understanding of the demands on professional race car drivers. 
"I was always very involved in my brother's career. I've been through the ups and downs, seeing what pressure does to someone," she said. "This world is so familiar to me, I know what those boys are going through."
That said, despite her close connections to racing — through her family, as well as through Verstappen and her former partner, professional driver Daniil Kvyat — Piquet emphasized that she has her own identity and ambitions outside the racing world.
"Ultimately this is Max's work. Would you normally bring your girlfriend or partner to the office?" she told Vogue Netherlands.
"I want to wake up every day with the feeling: today I am going to achieve something — otherwise you will lose your strength, your energy, your light," she added. "I am a happy and grateful person."
She has lived all over the world
Piquet was born in Germany to a Dutch mother and a Brazilian father, she shared in a 2014 column for Marie Claire Brazil. 
She also said in her column that she spent much of her childhood in the south of France, then lived in Brazil from age 12 to 15. 
Piquet then spent time in France, Brazil and England throughout her teen years before moving to New York City to attend Marymount Manhattan College, where she earned a degree in international relations with an emphasis on political science and economics.
Piquet speaks English, French and Portuguese, as well as some Spanish and Italian, according to her LinkedIn profile. 
Her profile also notes that she spent three months volunteering at an orphanage in Tanzania.
Today, Piquet lives with Verstappen in Monaco, a small principality bordered by France on the Mediterranean Sea. 
Piquet calls herself a 'highly eclectic person'
Piquet is a model, and has worked with brands including Louis Vuitton, Chanel, and Miu Miu. 
While she may be best known for her modeling work, she has worn multiple hats throughout her career.
In the years after college, she interned with Bergdorf Goodman, worked as an assistant stylist for Vogue, and later worked as a marketing coordinator, according to her LinkedIn profile.
Piquet also worked behind the scenes in the racing world, serving as a social media and PR consultant for Formula E for nearly two years.
"I consider myself to be a highly eclectic person in every way, and highly adaptable," Piquet wrote in a 2018 post on her website. "I get along with everyone and I have great appreciation for different cultures. 
"I have worked in so many different areas of fashion such as magazine (sic), public relations, marketing, social media, as well as in the motorsport world generating online content," she added. 
She frequently shows her support for Verstappen on social media
Piquet often takes to Instagram to celebrate Verstappen's racing achievements.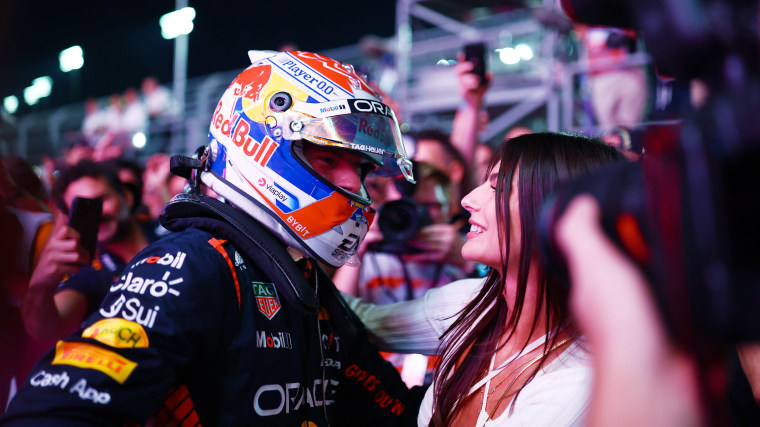 "What a privilege to witness you claiming not one but THREE WORLD TITLES," she wrote in an Oct. 9 post after Verstappen won his third World Drivers' Championship at the Qatar Grand Prix.
"What you have achieved is truly spectacular and you keep amazing us," she continued. "I am proud beyond words and hope you enjoy every single moment ❤️."
Last October, when Verstappen won his second world championship, Piquet shared an Instagram photo of herself kissing her boyfriend on the cheek as he held his trophy.
"He did it again ✌🏻⭐️⭐," she wrote in the caption. 
Not all of her posts about Verstappen are racing related. In September 2021, she shared a sweet photo with her boyfriend in honor of his 24th birthday.
"Happy Birthday to the love of my life," she wrote in the caption. "I love everything about you, about us and I am beyond proud of you. I can't wait for all that is to come."