Arie Luyendyk Jr. is set to start handing out roses on Jan. 1, when the new season of "The Bachelor" premieres. While old-school fans of the show will remember Arie as the man who left Emily Maynard's season of "The Bachelorette" in 2012 brokenhearted after Maynard dumped him, many viewers who only recently started tuning in may be a bit confused as to who Luyendyk is, and why the 36-year-old got the coveted role of next "Bachelor."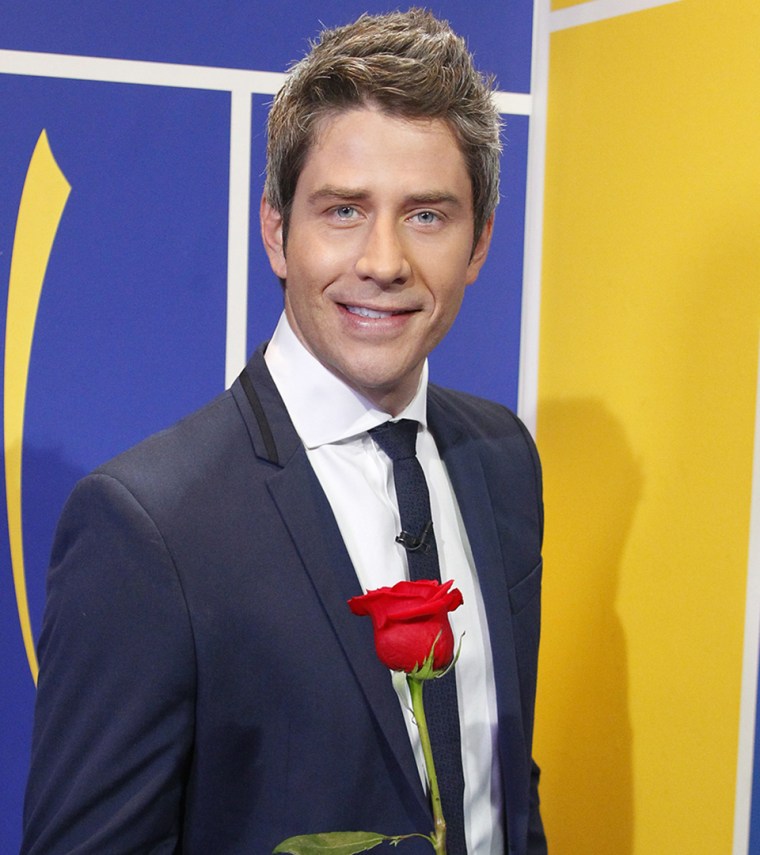 Here are a few fun facts about the 6-foot-2 hunk who beat out Bachelor Nation favorites Peter Kraus and Luke Pell to get another shot at finding the love of his life on reality TV.
1. He's a former professional race-car driver, and so is his father.
Luyendyk's dad, Arie Sr., is a racing legend who won the Indy 500 twice. The elder Luyendyk still holds several impressive motorsports records. Arie Jr. followed his dad into racing, competing in the Indy Light Series before switching to off-road racing in 2013. He took home a bronze medal at the 2015 X Games.
2. He knows how to sweet-talk girls in Dutch.
Arie was born in the Netherlands, but came to the United States at the age of 3. During Maynard's season of "The Bachelorette," Luyendyk busted out his native Dutch several times. During a visit to his parents' home, he raved about Maynard in Dutch, telling his parents that she was beautiful and calling their relationship "perfect." Not wanting to be rude, he later translated the sweet words for Maynard.
3. He's already played the Bachelor Nation field.
Luyendyk may have been crushed when Maynard sent him home during her season, but it didn't take him long to dive right back into the Bachelor Nation dating pool. The next year, Luyendyk began seeing Courtney Robertson, who had recently split from her fiancé, former "Bachelor" Ben Flajnik. In 2014, Luyendyk briefly dated Selma Alameri, who appeared on Sean Lowe's season.
4. He's been called "the Kissing Bandit" and once taught fellow "Bachelor" Sean Lowe how to smooch.
During his romance with Maynard, Luyendyk earned the nickname "The Kissing Bandit" because he kept trying to sneak in passionate liplocks with his leading lady. In between smooches, Maynard gushed to the cameras about how great a kisser Luyendyk is. He was so good, in fact, that when his buddy Sean Lowe was chosen as "The Bachelor" the following season, Luyendyk made a guest appearance on the show to give Lowe some kissing tips.
5. He has a "real" job.
Since we last saw him, Luyendyk has found success in the real estate field, working as a broker in his hometown of Scottsdale, Arizona. (He must be pretty good at it, too; he recently told AZ Central that he made more than $13 million in sales in 2017!) His ex-girlfriend Robertson also sells real estate in Scottsdale.
6. His famous exes are in his corner.
While Luyendyk's relationships with Maynard and Robertson fizzled, both women have expressed their hope that Luyendyk finds love on his season of "The Bachelor."
"I've been rooting for Arie to be the Bachelor since my season ended — he's a great guy," Maynard recently told People.
"He's really excited about it, so I'm happy for him," Robertson told the magazine. "I hope he finds The One… He's very passionate and he's a great kisser. The girls better get their Chapsticks ready!"
7. He reportedly fell in love — twice — while filming his season of "The Bachelor."
In a press call earlier this month, Luyendyk revealed that he had no trouble finding love on "The Bachelor." He did, however, have a hard time choosing between two women.
"I actually fell in love with two people," he said. "That's the hardest decision of your life, really. It's a forever decision, so it's not taken lightly. That was probably the hardest thing for me."
Luyendyk has not yet revealed if he became engaged at the end of his season, so fans will have to wait until Season 22 premieres on Jan. 1 to find out.