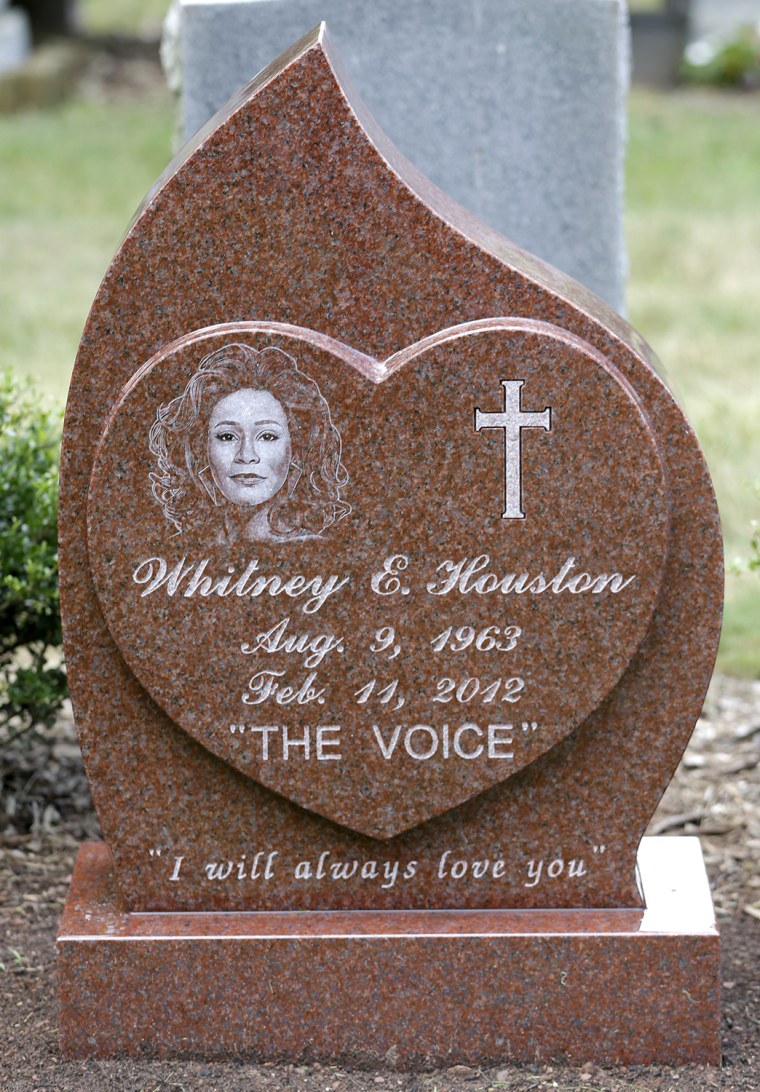 Late singer Whitney Houston's grave now has its own headstone in Westfield, N.J.
The monument, shaped like an abbreviated teardrop, is overlaid with a heart-shaped engraving of the singer's head and features her name, dates of birth and death in a flowing script. Underneath in capital letters is etched "The Voice," and still below that, the title phrase from her No. 1 hit song "I will always love you."
She is buried next to her father in Fairview Cemetery, approximately 20 miles west of New York, according to the Associated Press.
Houston died on Feb. 11, 2012 in Beverly Hills, Calif. at the age of 48. The cause of death was later revealed to be accidental drowning, with heart disease and cocaine abuse as contributing factors.