We never know what she's going to say, but we always know we're going to laugh when Whitney Cummings stops by TODAY. And her Monday morning visit with Kathie Lee Gifford and Hoda Kotb was no exception to that rule.
In fact, Cummings kicked off the laughs before she even took a seat with the ladies.
Single lady
Instead of simply sitting, the actress, comedian and producer decided to start things off by writhing around in the kitchen.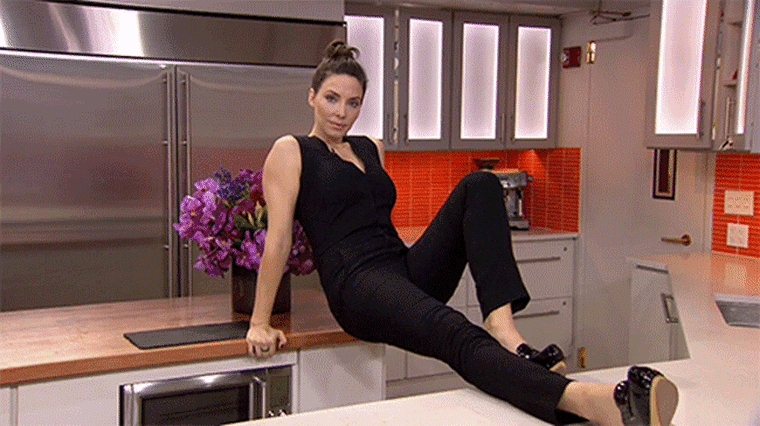 "Did you say Blake Shelton is single?" she asked after delivering a few provocative poses.
After a few more moves, she added, "Did you say Ben Affleck is single?"
A little help?
There was just one problem with all that writhing: While she had the hosts in stitches, she had herself stuck between the kitchen counters.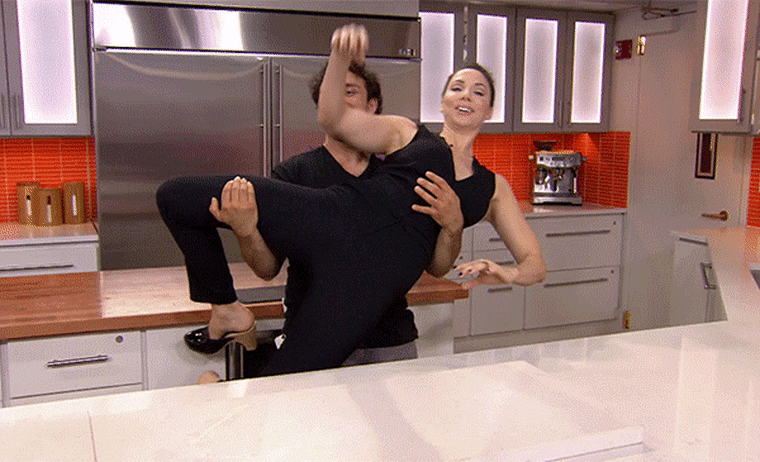 "If someone can please get me, I'd appreciate it!" she called out.
Starving for attention
All that time in the kitchen "starving for attention," also left her starving for food. So Cumming asked for a little more help.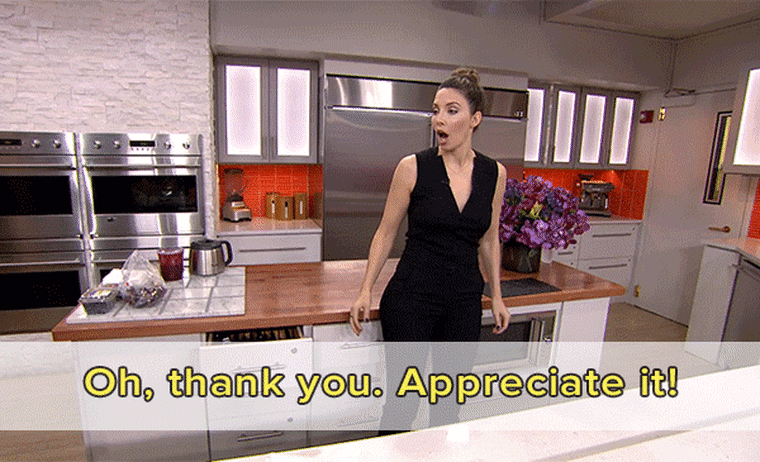 But she didn't get much that time.
Looking good!
When Gifford said Cummings looked so good, it seemed like she had "some work done," well ...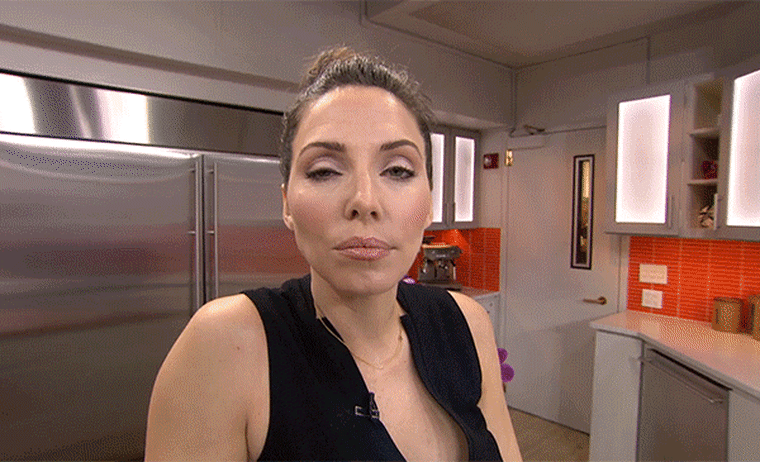 Her face said it all.
Actually, when she actually had a seat with the ladies later, the funny woman shared the not-surgical secret to her new look.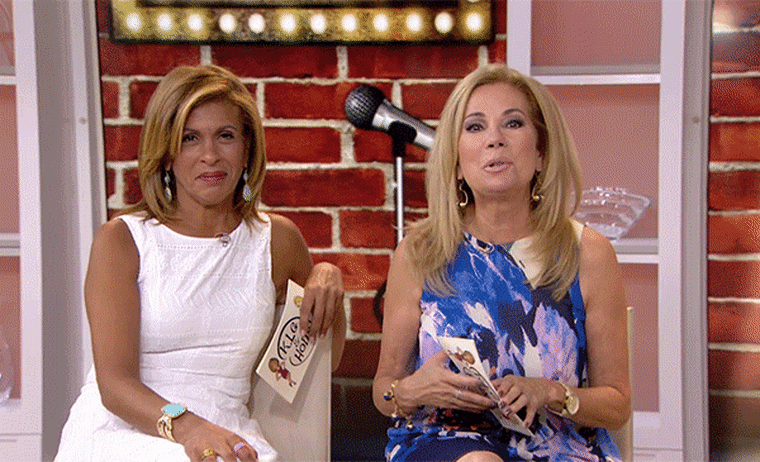 "I did this weird thing that nobody likes to do anymore where I gained weight," she explained on a rare serious note. "I gained like 25 pounds, which I think I needed to — I was way too skinny before. ... People think I got a face-lift!"
Baby talk
And finally, Cummings chimed in on one of the big talkers of the day — the 3-month-old baby who said "I love you." Or not.
"Nope!" she said, despite the true believers all around her. "No, I don't buy it."
That's just the start of all the fun. Be sure to watch the clips to catch it all!