What colors are in this dress?
That simple question has divided people into two irrationally passionate camps: white and gold and blue and black.
"It's a perception issue. It's the way the brain processes information that comes in," eye surgeon Paul Dougherty told TODAY. "Everyone's brain is different, so even though it's the same stimulus coming in, which it is, everyone processes the information differently."
One woman, who wore the actual dress on TODAY Friday, reported from the NBC studio in London that the frock was definitely blue and black.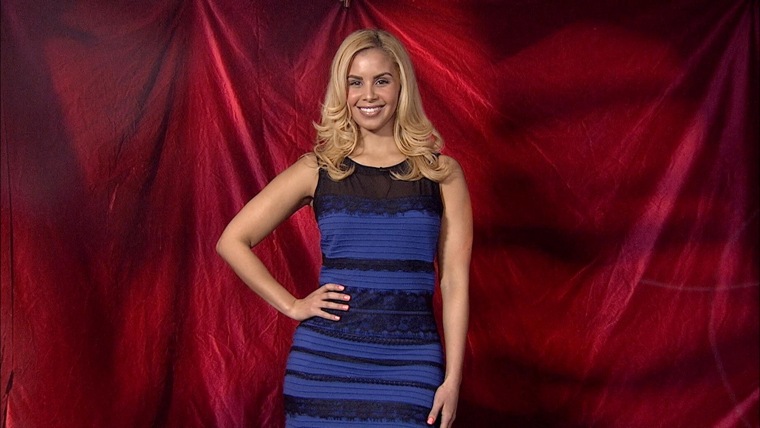 The British company that created the dress, Roman Originals, says the dress sold out by Friday morning, with about 300 selling in the first half hour of the debate.
"Our website's currently at about a million visits to this page alone," creative director Ian Johnson told NBC News.
For the white-and-gold truthers out there, Roman Originals is "currently looking into" creating an Internet-inspired version in the other color combination.
The debate seems to have all started on Tumblr, with a post earlier this month that read: "guys please help me - is this dress white and gold, or blue and black? Me and my friends can't agree and we are freaking the f--- out."
It caught fire on Thursday night after it was pointed out by BuzzFeed, with celebrities and thousands of Twitter users getting in on the game. Mindy Kaling, Taylor Swift and more weighed in:
Even Wrangler had an opinion:
The TODAY team was split, although most saw the dress in the original photo as blue and black.
So what do you see when you look at the original photo?
While the debate showed no sign of being settled anytime soon, it did seem to have inspired other heated disagreements: