We all know someone who needs some help.  They've made some bad decisions, fallen in with the wrong crowd. They just need friends who'll step in and say, "Stop! That's enough!"
If you're famous, though, it's a bit more difficult for people to tell you no.  You're constantly surrounded by hangers-on and sycophants and people who just want a chunk of your fame, or your fortune, or both.  And that's when really bad decisions begin.
This goes beyond simply pleading to "Free Katie!" — though you'll note Ms. Holmes tops our list. After all, some celebrities are simply beyond help (Tom Cruise, Britney Spears) and some aren't worth saving (Pam Anderson, Ashton Kutcher).
Others (Madonna, Johnny Depp) have finally learned to keep their names away from most untoward gossip (we're overlooking Depp's plans to turn Hunter Thompson's ashes into a ballistic object).  They've learned to feel comfortable in their ruby-crusted shoes, and the folks we're about to name could take a valuable lesson from them.
So be strong, and remember: They'll thank us for it later.
(1) Katie Holmes
You'd have to be dwelling among deep-sea tubeworms to be unaware of what's going on in Katie Holmes' life right now — and why she's most in need of a class-A intervention.
After all, it's not every day a woman manages to turn perhaps the most influential movie star in the world into a babbling idiot while simultaneously transforming herself into a diamond-flashing cipher.
Given imbalance of fame between Katie and hubby-to-be Tom Cruise, it's truly puzzling that she would just stand mute in her newfound, unparalleled spotlight. Right now, Katie makes Pat Nixon look downright outspoken.
We suspect a couple things are afoot.  First, we know Katie's career had plateaued before the TomKat saga, which only gave weight to rumors that more was in play with this pairing than Tom's cuckoo, couch-jumping infatuation.
It's not like Holmes' counterparts were outpacing her (we're still waiting for James Van Der Beek to emerge from his post-"Rules of Attraction" slump) but we like Katie. She might have been outshined in "Batman Begins," but her role as Claire in "Go" displayed a certain eye-twinkling charm.
So what happened? Fair enough that you might reshuffle your plans if the 40-something marquee idol whose posters adorned your teenage bedroom walls suddenly showered you with affection.  You might even try dabbling in a new religion. But Katie's gone from vivacious to near-catatonic, and it freaks us out almost as much as her inability to appear without her new "best friend," senior Scientologist Jessica Rodriguez, at her side.
Perhaps she's honestly not-on-meds happy, in which case we're content to tell the whole "Free Katie!" posse to chill and let Holmes waltz her silent, lip-locked way to wedded bliss. But when the whole weird situation becomes dinner-table fodder for the symphony set, we have ample reason to be concerned.
So Katie, just know that we're all here if you need us.  If for some reason you don't want to marry Tom, we've got your back. Just don't sign up for "Teaching Miss Tingle 2."
Train wreck factor: 8 out of 10.
Could learn something from: Scarlett Johansson. Johansson reportedly ran when Cruise broke out his shtick.
(2) Ashlee SimpsonAfter three seasons of dingbat doozies broadcast on MTV for the world to see, to say nothing of those irritating Proactiv testimonials, you'd think Jessica would be the Simpson most ripe for derision.
Somehow, Ashlee has passed her on the HOV lane to humiliation.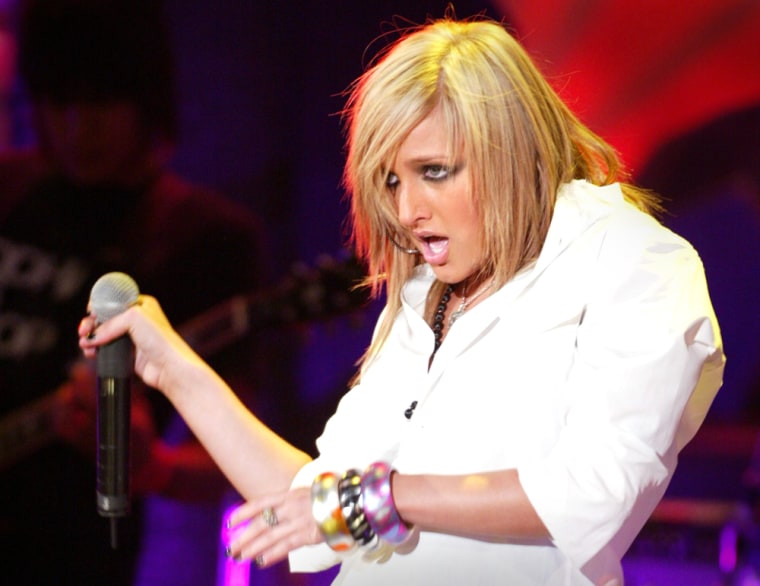 There are the obvious moments, like her Orange Bowl performance so bad that you weren't sure whether to sympathize or just puncture your own eardrums with an icepick. Or her lip-synch goof on "Saturday Night Live" that daddy Joe tried to pass off with the curious explanation that poor Ashlee was croaking her way through a bout of acid reflux and would never, ever do such a thing otherwise. (Even Lorne Michaels cast a wagging finger on the whole affair.)
No, the problem is that we just can't figure out why her career even exists, aside from the fact that she has a famous sister and a very, very ambitious father who seems to rather enjoy the whole music-impresario bit. Her own short-lived MTV show didn't quite answer the question.
Aside from the fact that her music is the sort of formless pop-rock that makes our skin crawl, she's had so many bizarre missteps that it's a feat of nature her career hasn't tanked.  Even some of the photos on her make the poor girl look like she ate a burrito that didn't sit right. At this point, her best shot might be a mid-level acting career; her "7th Heaven" work hints that she might have some potential.
Maybe the whole Simpson clan is smarter than we think. But if Ashlee hopes to have her fame last beyond this year's candy-corn clearance sale at Wal-Mart (and we're not saying it should, mind you) she'd better find some can't-miss hits and some management that avoids the sort of high-profile pitfalls that are now the emblems of her career. And, um ... Hey Joe, where you goin' with that contract in your hand?
Train wreck factor: 7 in 10.
Could take a lesson from: Avril Lavigne. Love her, hate her; you can't deny she's got some legitimate rock cred — and she doesn't blame the band when things go wrong.
(3) The Olsen twinsWe never much liked "Full House," and the whole twins-as-one-character thing only made it creepier, but it's fair to acknowledge that plenty of people loved it. Plenty of people also loved the endless "Adventures of Mary-Kate & Ashley" videos that served as Nancy Drew Lite for the DVD generation.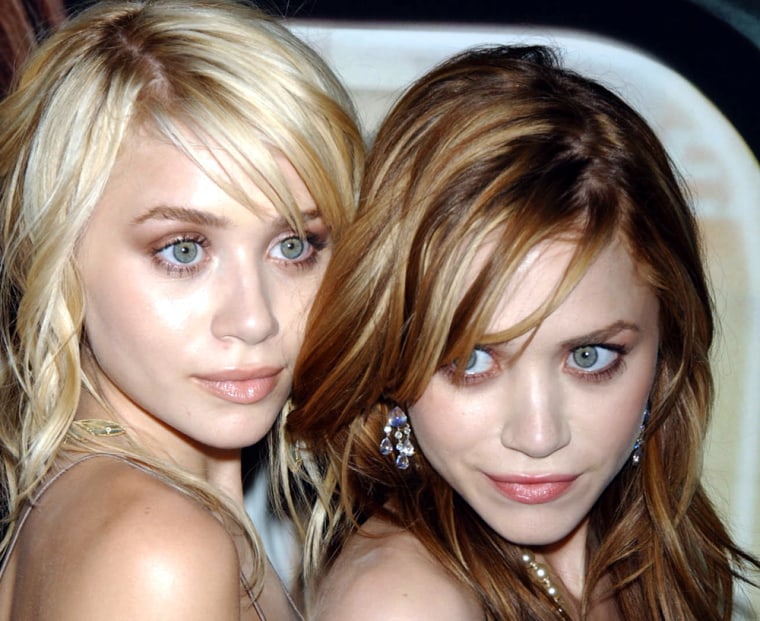 But the humorless marketing juggernaut that is Dualstar Entertainment hasn't been able to save the twins from more than their share of mishaps since they shipped off to college in New York, complete with plush condo and reports of special treatment by their laid-back academic overseers.
College is a tough time for any teen, and Mary-Kate certainly isn't the first girl that age to take a reported time-out for treatment of anorexia — though most don't simultaneously appear as McDonald's spokespeople.
Frankly, we're more concerned about the gossip we're likely to see in the next three years. College is also a time for exploration, and the occasional adult beverage or two — and we've spent enough time around Greenwich Village to know that undergraduates do occasionally have one too many Jäger shots on occasion. (We also remember the Jenna Bush episodes with great clarity.)
But that's not the real problem. As the Olsens' handlers would very much like us to remember, the twins are a brand. But their videos don't exactly have staying power, since they've been targeted to an audience who's also growing up and not interested in tween detective stories anymore. And "New York Minute" wasn't a cinematic tour de force.
New York being a place where acting can be taught, perhaps their time in the Big Apple could serve for the girls to figure out some useful next career steps. Because dolls get thrown away, videos get recycled and fans grow up. And you need to grow up with them.
Train wreck factor: 7 in 10.
Could take a lesson from: Kirsten Dunst. Dunst started in movies, but she's also shown that she can range from "The Virgin Suicides" to her "Bring It On" cheerleading without ever making us doubt her talent.
(4) Lindsay Lohan
As we mentioned, growing up is tough. Though it seems only yesterday that Lindsay was just a freckled, rosy-cheeked kid in "The Parent Trap," that was back in 1998. 
Until recently, Lohan seemed to have things pretty much on an even keel.  "Freaky Friday" was a wise pick for her — maybe not your cup of tea, but a good vehicle to show the teen Lindsay on screen in a fun, age-appropriate way. Ditto "Mean Girls," which put her in a perfect light: pretty enough to be popular, but not catty at heart.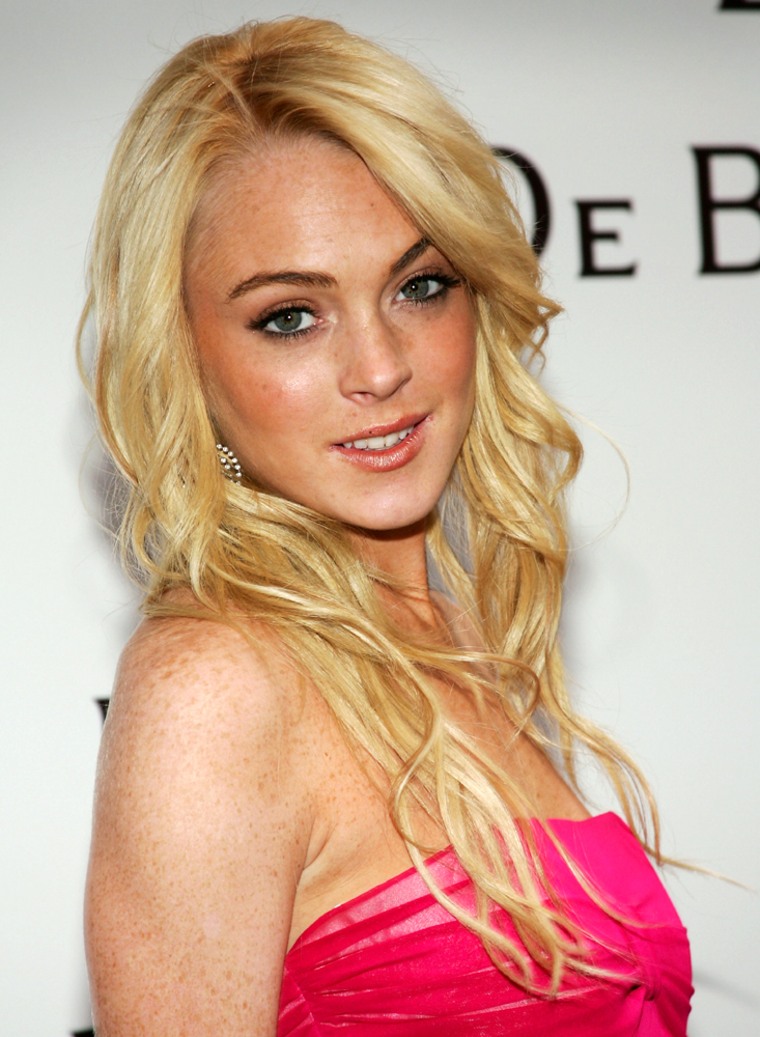 So what the heck happened? We're not going to say that "Herbie: Fully Loaded" was a total mistake; it might still appeal to the younger end of Lindsay's fan base.
No, the problem here is that her off-screen shenanigans have completely overshadowed her still-blossoming career. On the "Herbie" front, Lohan had to dodge the did-they-or-didn't-they rumors that her now-fully-grown chest was digitally shrunk so as not to titillate young moviegoers. (The director insisted he didn't.) There's the never-ending train wreck that is her father Michael, whose misdoings prompted a divorce filing from Lindsay's mom Dina and a hailstorm of gossip about his problems with drinking and anger.
And there is a growing body of evidence that her weight loss has become a problem, even if she insisted it was just a sign of exhaustion after her breakup with Wilmer Valderrama. (Speaking of career interventions, our "'70s Show" pal might do well to remember you can't make a career out of a silly sitcom accent. For every Robin Williams, there are 10 Bronson Pinchots.)
Speaking of anger, we keep hearing tidbits about Lindsay's own temper, most recently when she stormed out of the "Herbie" premiere after discovering that one of her songs, "First," was moved to the closing credits.
Yes, there are less graceful ways for child stars to grow up. (We're thinking of you, Drew Barrymore.)  And no one should be forced into a demolition derby with paparazzi. But maybe it's time for Lindsay to tell Mom — and no need to be mean — that someone else should call the shots. Because she's got enough talent that our attention shouldn't be distracted from her on-screen abilities.
Train wreck factor: 5 out of 10.
Could take a lesson from: Hilary Duff. We know you two don't get along, but Hilary seems a lot better at keeping the focus on her career.
(5) Ben AffleckWe admit it: We liked Ben better in his early career, when he was playing jackasses. Consider, if you will, his turn as O'Bannion in "Dazed and Confused" — mostly an opportunity to appear on screen threatening to beat the holy heck out of younger kids. Or his "Mallrats" role as top-notch jerk Shannon Hamilton. (We can't repeat his infamous line, aside from saying, "someplace very uncomfortable.")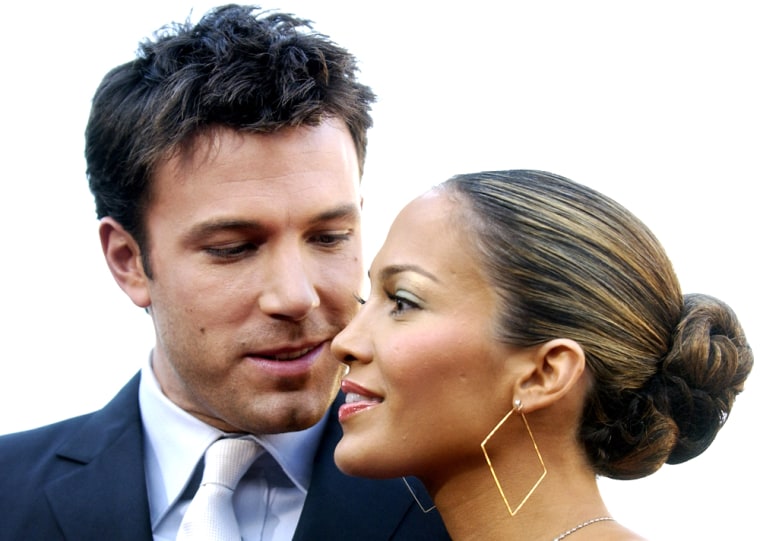 The more unpleasant he was, the more fun he was to watch. And there's nothing wrong with that. Jack Nicholson defined his early career by making us squirm.
So what happened to Ben?  "Chasing Amy," in which he was Sensitive Man, sorta, though not as much as in "Jersey Girl," when even being cast opposite Liv Tyler couldn't make him charming. (C'mon, Kevin Smith, we knew you once.)  And the rancid glop that was "Armageddon." And ...
Who are we kidding?  It was J. Lo.
OK, maybe Gwyneth shares a bit of blame too, but she was long gone by the time we were subjected to "Changing Lanes" and "Daredevil."  Nope, you'll notice a distinct correlation between the ascendancy of Bennifer I and the great sucking sound that is Mr. Affleck's career.
He surely gets some blame as well, since we assume it was his hand signing the contracts, and there's no way Ms. Lopez had anything to do with "Reindeer Games."  But there's an eerie quality about the way his dating rituals seamlessly became more compelling than his career.
Now, we like Jennifer Garner a lot — she's smart, she's savvy and somehow we forgive her "Daredevil" appearance more than Ben's. We're not entirely sure what she sees in him, but we trust her judgment enough to think that maybe, just maybe, she can bring back old Ben, the one you don't really like, but you love to watch on-screen. Maybe marriage (and fatherhood) will convince him that his destiny lies neither in a romantic lead nor as a hard-bit action hero.
We just hope their match-up doesn't become another one of those Bruce-and-Demi things. Those two got married, and we got "Hudson Hawk" and "Color of Night." Scary.
Train wreck factor: 4 in 10.
Could take a lesson from: Matt Damon. The void between "Bourne Identity" and "Sum of All Fears" says it all.
(6) Tobey MaguireTo his credit, Maguire hasn't done anything approaching the stupid level of some of our other picks. Aside from an oblique link to a London strip club, his appearances in print lately have been pretty tame — he's been dealt a few hands at the poker World Series, he's got an apparent deal to star in the romantic comedy "Quiet Type."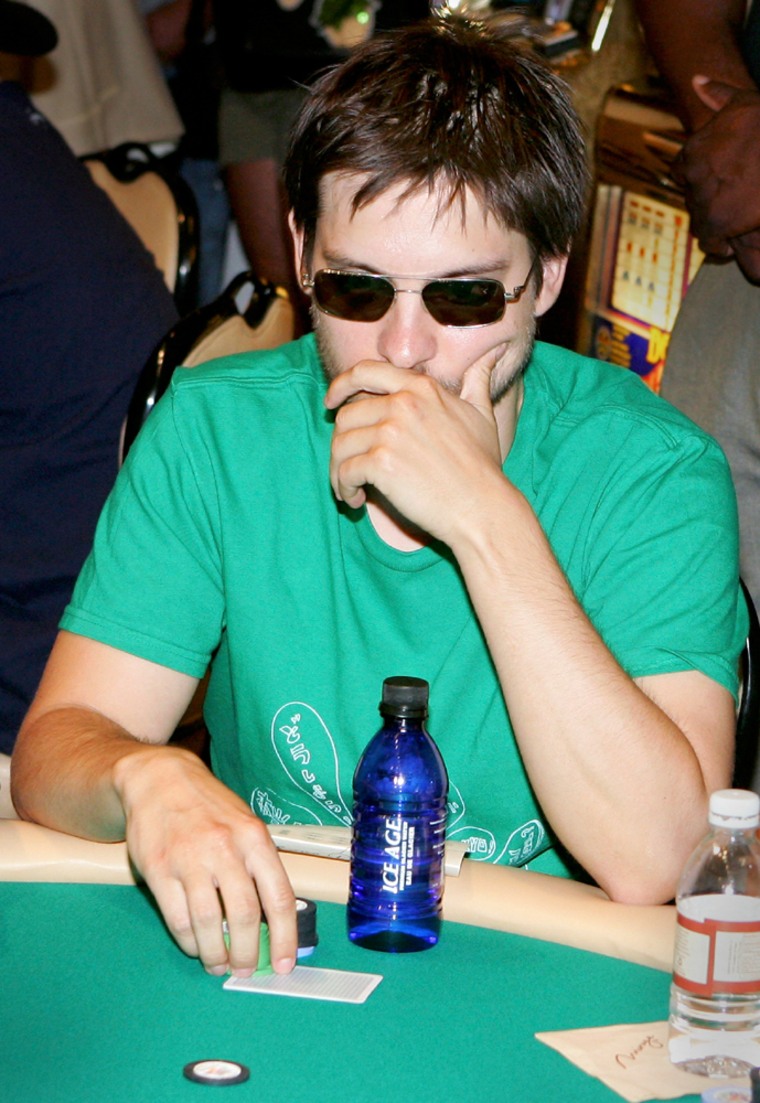 No, the problem here is that deafening sound of silence. We'd suggest you consider Mark Hamill's post-"Star Wars" career trajectory, Spidey. You're going to need more than "Seabiscuit" to keep producers believing your name should be on the marquee.
Thing is, we actually think Tobey's a pretty decent guy. He wears his roles well and, with a bit of guidance, he could lock in a long and happy career in the vein of Michael Caine.
But even if you're getting more than $20 million for your troubles, and get to spend quality time with Kirsten Dunst, the "Spider-Man" franchise comes with its own perils. Superheroes may kick butt on screen, but they're roles that carry an awful lot of typecasting baggage. Christopher Reeve found this out the hard way; his prodigious acting talents went unnoticed for years after "Superman III."
Things could be worse (we figure it's going to take Elijah Wood a long time to dig himself out of his "Lord of the Rings" hobbit hole) but if Tom and Katie have gone overboard by several orders of magnitude, it wouldn't be the worst idea for Tobey and girlfriend Jennifer Meyer to occasionally make themselves seen and heard. 
We're all for celebrities keeping a low profile, but with such a clean slate of projects for the next year or so, it probably wouldn't hurt to remind us you're still alive. And perhaps you should keep an eye out for more "Cider House Rules"-type projects, just to show everyone that your range is as good as we think it is.
Train wreck factor: 3 in 10.
Could take a lesson from: Leonardo DiCaprio. Just when we think Leo's typecast himself, he throws us for a loop. And he's never off our radar.