If more contestants like Robert Santoli appear on "Wheel of Fortune," they may have to start adding more puzzles to the popular game show!
That's because the Yorktown, New York-based Santoli was able to blow everyone away in the studio by sweeping nearly every puzzle, including when only one letter was on the board.
In a video from over the weekend that's already racked up over 870,000 views on YouTube, Santoli blasts through puzzle after puzzle, sometimes when no one even has any money earned yet.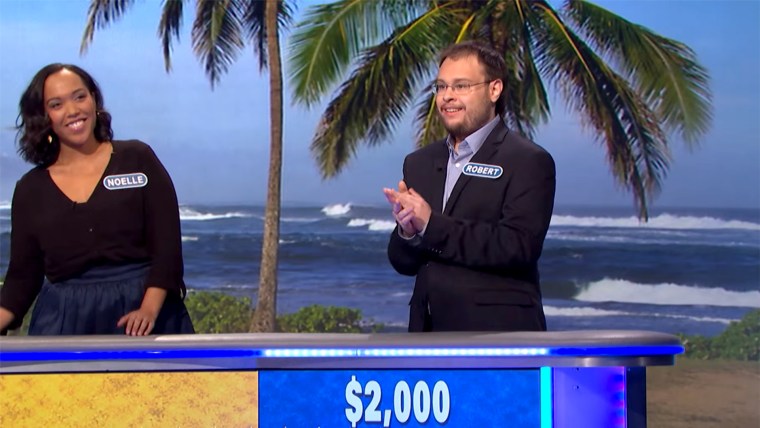 The 23-year-old has been practicing for a few years, as he told TapInto.net, and some of his study habits could help future contestants — like you.
MORE: 'Wheel' of incredibly good fortune! Contestant stuns with one-letter guess, $91K win
First, Santoli and the other contestants learned ahead of time that the show was sponsored by Carnival Cruise Line, which meant many puzzles would have a nautical theme.
"I immediately came up with an ever-growing list of puzzles themed toward cruises, sailing, fish, boats — anything on the water," he said. That helped, for example, with a quick guess on "Port & Starboard."
He also did research on websites that keep track of past puzzles, and knowing that some phrases get repeated he began memorizing the most relevant ones. And he also had some mentoring/coaching from former winner Emil de Leon, who went viral with his own amazing guess in 2014.
"The night before the taping, we met in person for the first time and spent hours talking about the show," said Santoli. De Leon was even in the audience for the taping. "It was such an honor for him to come out."
Santoli solved puzzles so fast he even offered a "sincere apology" to the other players, who didn't even get a chance to spin on some rounds. But as he recalled, during a commercial break host Pat Sajak asked him to "let someone else play, OK?"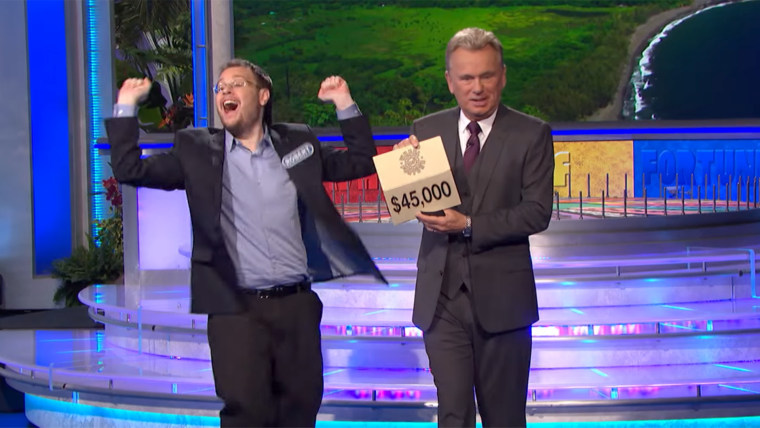 Santoli said he tried, but ended up winning every prize but one.
MORE: 'Wheel of Fortune' contestant makes 'luckiest guess of a lifetime'
So what will he do with his winnings of $76,000 in cash and prizes (including two cruises)? "Pay off my student loans from Fordham and buy or lease my own car," he said. Plus, he can hang out both port and starboard on his cruises!
Follow Randee Dawn on Twitter.