While "Bachelor" and "Bachelorette" contestants' journeys to find love seem to be full of glitz and romance, there are a lot of not-so-glamorous things that happen behind-the-scenes of the show that even the most faithful fan may not be aware of.
From what it's like to live in the Bachelor Mansion, to the effect the show has had on its participants, here are 10 things you may not know about "The Bachelor."
1. Those sparkling engagement rings come with conditions.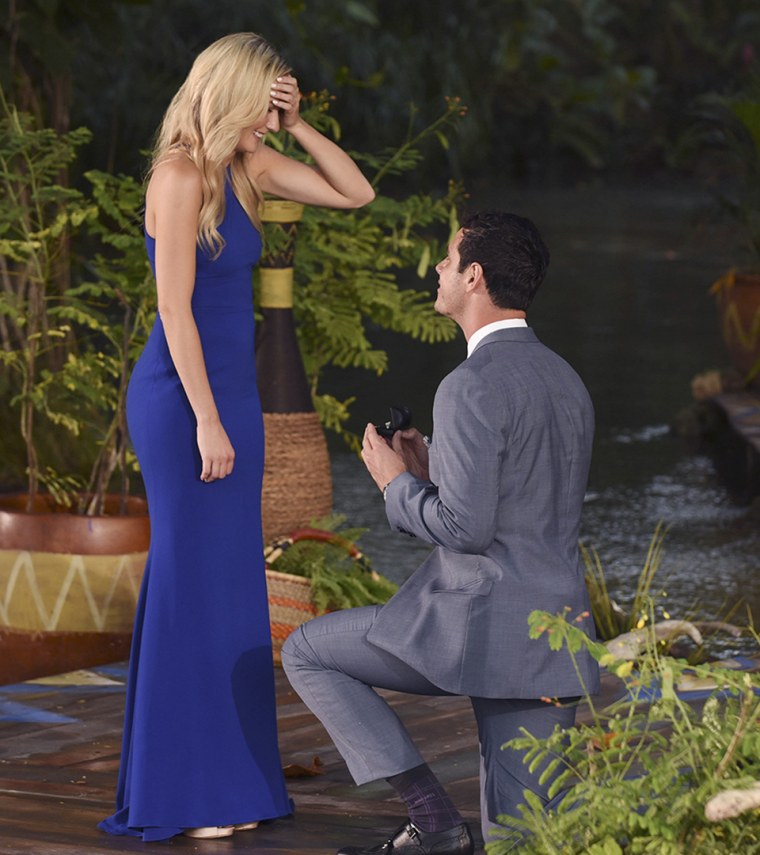 Each season, jeweler Neil Lane shows up to help the Bachelor choose the perfect engagement ring for his fiancé. However, those sparklers don't automatically become the property of the women who receive them. "There's some rule, after (the couple is together) a certain number of years, you get to keep it anyway," Chris Harrison said in a 2016 interview with Us Weekly. "(If the engagement only lasts) months ... it goes back." This was not always the case, however. In 2004, Estella Gardinier claimed that, after splitting with "Bachelor" Bob Guiney, she sold the promise ring he gave her for $45,000.
2. At least two children owe their existence to "The Bachelor."
While there have been many children born to couples who met on a "Bachelor" franchise show, two kids exist today solely because of "The Bachelor." Jason and Molly Mesnick's 4-year-old daughter, Riley, and Sean and Catherine Lowe's 8-month-old son, Samuel, are currently the only two children who have been born to a couple who met on "The Bachelor."
RELATED: 'The Bachelor' finale recap: Nick Viall chooses Vanessa Grimaldi
3. You must be of legal drinking age to appear on the show.
At 36, Nick Viall was older than all of the women who competed for his heart at the start of the season. However, all of his ladies— and any woman who has appeared on "The Bachelor" — were at least 21 years old at the time of filming. In the last 10 seasons, though, there has only been one woman who appeared on the show at the age of 21: Mackenzie Deonigi, who competed on Chris Soules' season.
4. Contestants don't make any money for appearing on "The Bachelor."
Although there are many perks to appearing on "The Bachelor" — including reality TV fame and free trips — money is not one of them. Season 20 "Bachelor" Ben Higgins and his former fiancée, Lauren Bushnell, confirmed in a 2016 interview that contestants are not paid for appearing on the show, and that many contestants have had to quit their jobs in order to go on the show. The man starring as "The Bachelor" does get paid, however.
5. Chris Harrison has gotten along with every Bachelor … except one.
Harrison travels with the Bachelor throughout his journey, and is often the only person that a Bachelor has to discuss his relationships with. He has remained friendly with many of the former "Bachelor" stars, but earlier this year he admitted that he never really jelled with Season 7 Bachelor Charlie O'Connell. "Charlie and I, he was just East Coast, (and I am a) Southern kid, it was like oil and water," Harrison said while co-hosting "Live with Kelly" in February. "We just didn't get along."
RELATED: 'Bachelor' couples from the first 20 seasons: Where are they now?
6. Bachelor contestants often create their own beauty parlors out of necessity.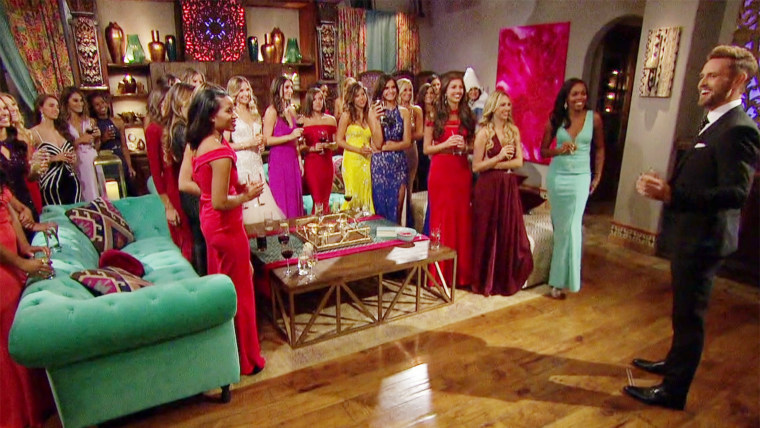 Girls appearing on the show are not allowed to leave the Bachelor Mansion or hotel they're staying at, which means they can't go to a salon to get their hair and nails touched up while filming. According to several former contestants, they often do one another's hair and makeup for rose ceremonies, and fill the long days of sitting around the Bachelor Mansion between dates by painting their nails and using at-home kits to dye their hair and cover their roots. In her book, "I Didn't Come Here to Make Friends," Season 16 winner Courtney Robertson wrote that the girls can request beauty products and a member of the production staff will make sure they get them.
7. The Bachelor flies in style, but his girlfriends don't.
Like most of the other "Bachelor" stars before him, Viall was flown business class to the various locations he visited during his season. The girls vying for the Bachelor's heart, however, all fly coach.
8. Rejected girls are offered psychological help.
Both Harrison and several former contestants have confirmed that a girl who is sent home by "The Bachelor" is given the opportunity to speak to a psychologist before they board a plane. "We go to great lengths to make sure these people are okay," show host Chris Harrison told People magazine in 2013. "We have a support system. We're cognizant this is an emotional thing they are feeling." Before the show, contestants are also put through a series of psychological tests to make sure they are up to handling the stress of the show.
9. The time a Bachelor spends in the water with a woman is crucial.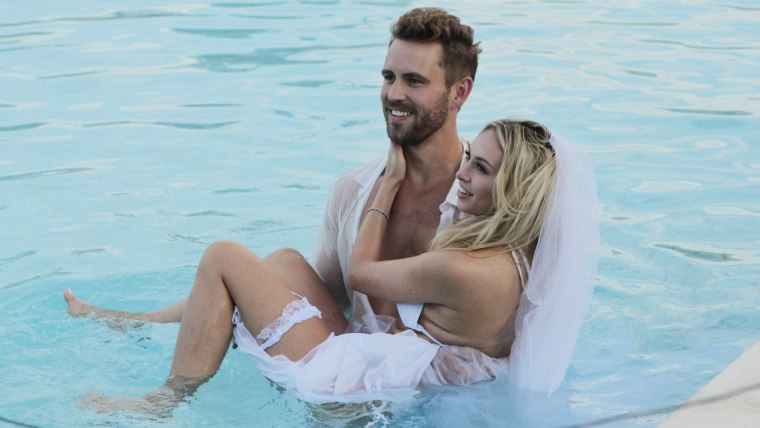 According to Sharleen Joynt, who appeared on Juan Pablo Galavis' season of "The Bachelor," going into the ocean gives a Bachelor some precious alone time with a woman. "Water time is generally one of the very few times the lead and contestant ever get together (and are) able to talk without mics attached to them and without a producer chaperoning," she wrote on her blog in 2014.
10. The Bachelor does have serious conversations with his potential fiancées.
Although viewers mostly see the Bachelor and his ladies taking part in glamorous dates (and oftentimes some serious lip-locking), there are a lot of less-exciting things that happen that just don't make it on the air. According to Higgins, he engaged in serious conversations with several of his final girls, but those talks were not shown. "I would never have proposed to Lauren if our faith wasn't talked about before our engagement," he told Buzzfeed in 2016. "But yeah, those conversations are definitely had, but a lot later. (They are) not had with every woman there. They usually take place a couple weeks down the road."
This post was originally published on March 14, 2017.