Over the course of his 56 years, Peter "Stoney" Emshwiller has been a novelist, an artist, a magazine editor, filmmaker and actor.
But when he was still a teenager, he couldn't have known any of that was coming. If only he could ask his older self what his life would be like. Bing! A brilliant idea was born: What if he set up one-half of an interview with an older version of himself ... then waited? And waited? And waited?
Which is exactly what happened.
"It was the natural thing you go through when you're a teenager, right before you leave high school: 'What am I going to do with my life?' So I decided to ask my future self," Emshwiller told TODAY.com.
Graced with state-of-the-art recording equipment (Emshwiller's dad, a filmmaker, had a video camera on loan from PBS for a weekend), young Peter videotaped himself for about four hours asking all of the questions he wanted his future self to answer — along with dozens of possible replies to whatever "future self" might say. Then the wait began.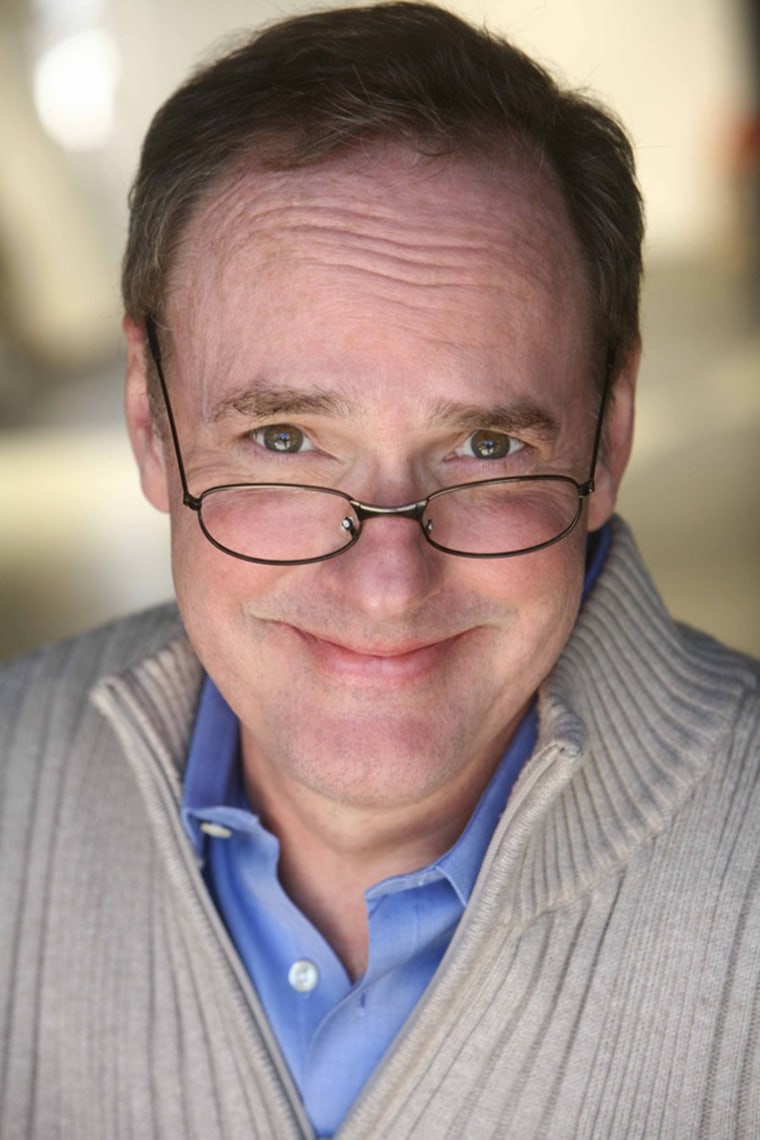 "I'd planned to do it every 10, 15 years, make it an ongoing project," said Emshwiller. "Maybe have five of me onstage talking to one another at some point. But every time I got older I kept thinking, 'I don't have anything to say to that 18-year-old."
A recent health scare ("nothing, it's fine") told him it was time to take the seat again and start answering some of those questions. Now, Emshwiller is hoping to turn the very-long-awaited interview into a film with fictional aspects (a la "Birdman"), and has created a "sizzle reel" of select questions and answers to hopefully raise finishing funds. Calling the film "Later That Same Life," Emshwiller has pulled in nearly all of the $10,000 he wanted through crowdfunding, and is a finalist for possible additional funds in a contest sponsored by Ovation TV.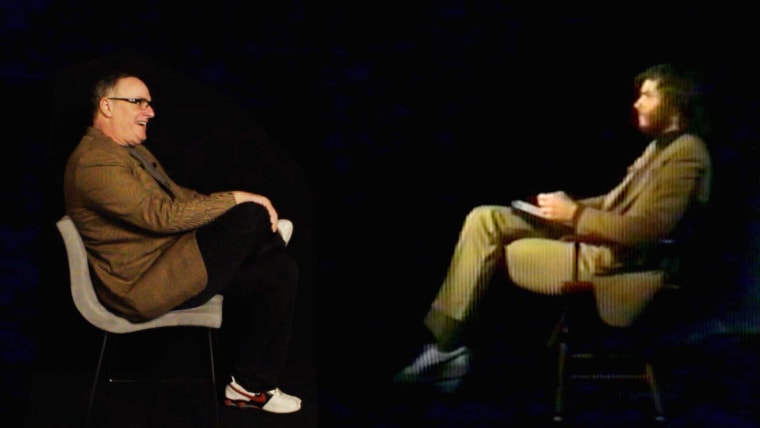 Admittedly, Emshwiller says he's coming to the second half of the interview process a chastened man. "I've let him down in just about everything," he says of his teen self. "He had such high hopes. He was the star in high school, in all the plays, winning all the awards and I thought back then it was going to go on like that. Like I would be George Clooney."
But it's not all disappointment. "I've had novels published, and I've been married to a wonderful woman," he says.
The whole experience is trippy to watch, and even trippier if you're the one in both chairs. "It really did feel profound," he says. "I was talking to my real younger self. And I realized that's because he's still in me."