Regrets? Yeah, after 40 years of on-and-off producing of "Saturday Night Live" Lorne Michaels has had a few — specifically with the talents who got away.
Sure, the hit NBC late-night sketch series has nurtured the talents of some incredible up-and-comers, from Bill Murray to Eddie Murphy, Will Ferrell to Kristen Wiig. But as Michaels told The Hollywood Reporter for an upcoming issue, there are a few great comedians he didn't hire ... but sure wished he had.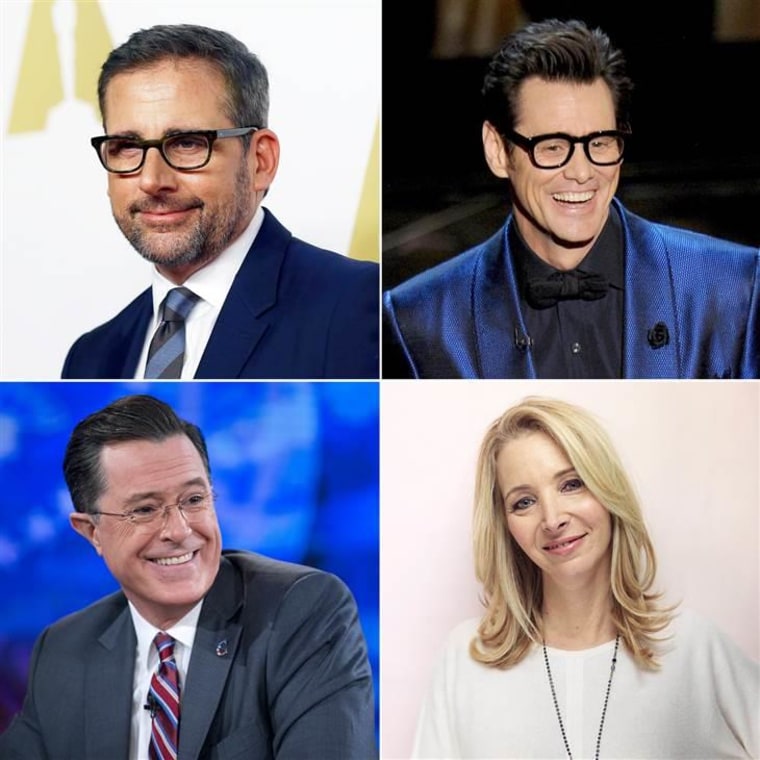 "Stephen Colbert and Steve Carell auditioned," he noted. "There were lots of people who you'd see how brilliant they were, but you knew on some level that it wasn't going to work.
"Lisa Kudrow gave a brilliant audition, but it was at the time when it was Jan Hooks and Nora [Dunn]," he explained. "I wasn't at the Jim Carrey audition, but somebody who was there said, 'I don't think Lorne would like it,' and they were probably wrong, but it doesn't matter. Or maybe they were right — who knows? No one gets it all right."
He added that he appreciates rising stars like Wiig and Ferrell who continued to do the show even after they broke big.
"Kristen, God bless her, she did 'Bridesmaids,' which was a huge hit, and then she came back and did another season," he said. "Will Ferrell did the same. They also have a pact with the people who watch the show: They were there, they loved you at the beginning, they told everyone else about you and they showed up for everything you did."