If the twists and turns of the 2016 election have you longing for a time when you could turn on your TV to see high-minded political debate, you might be thrilled to learn that the cast of "The West Wing" recently reunited!
The political drama ran on NBC from 1999 to 2006, and took audiences into the offices of White House staffers working for the fictitious Josiah Bartlet administration. Over the course of its run, the show won legions of die-hard fans, not to mention four consecutive Emmy awards for outstanding drama series.
The show's stars — Bradley Whitford ("Josh Lyman"), Richard Schiff ("Toby Ziegler"), Dulé Hill ("Charlie Young"), Joshua Malina ("Will Bailey"), Janel Maloney ("Donna Moss"), Melissa Fitzgerald ("Carol Fitzpatrick"), along with creator and executive producer Aaron Sorkin — recently sat down with TODAY at the ATX Television Festival in Austin, Texas. Cast members Martin Sheen, Allison Janney and Rob Lowe were unable to attend.
Here are 7 things we learned from these White House "staffers":
1. Shows about politics can work
While a drama set in the halls of the White House might seem commonplace these days ("Scandal," "House of Cards" and "Veep"), "The West Wing" was a trendsetter. When the show debuted in 1999, Whitford acknowledges that "it was very in the air that political shows don't work." "The West Wing" would go on to prove otherwise, for seven seasons.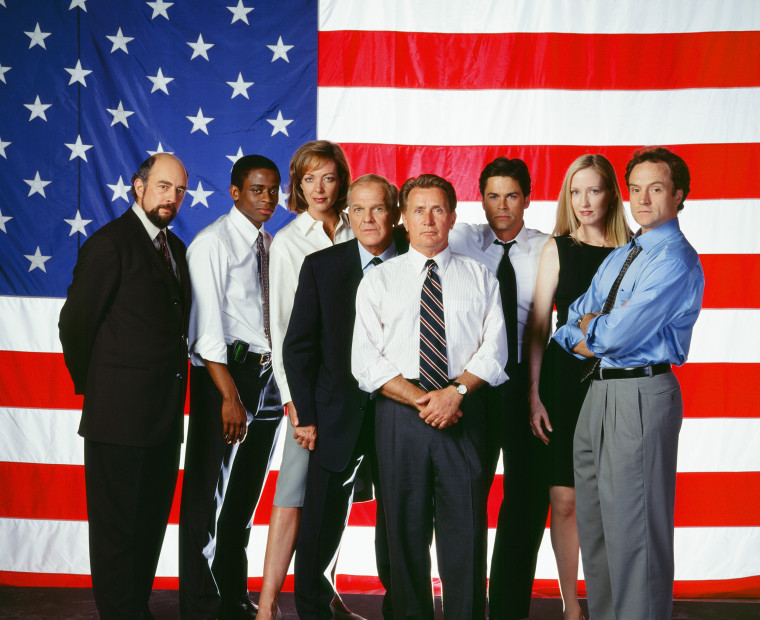 2. Who would President Bartlet endorse this year?
Donald Trump? Hillary Clinton? Bernie Sanders? Who would President Bartlet endorse in the wild and crazy world of the 2016 presidential election?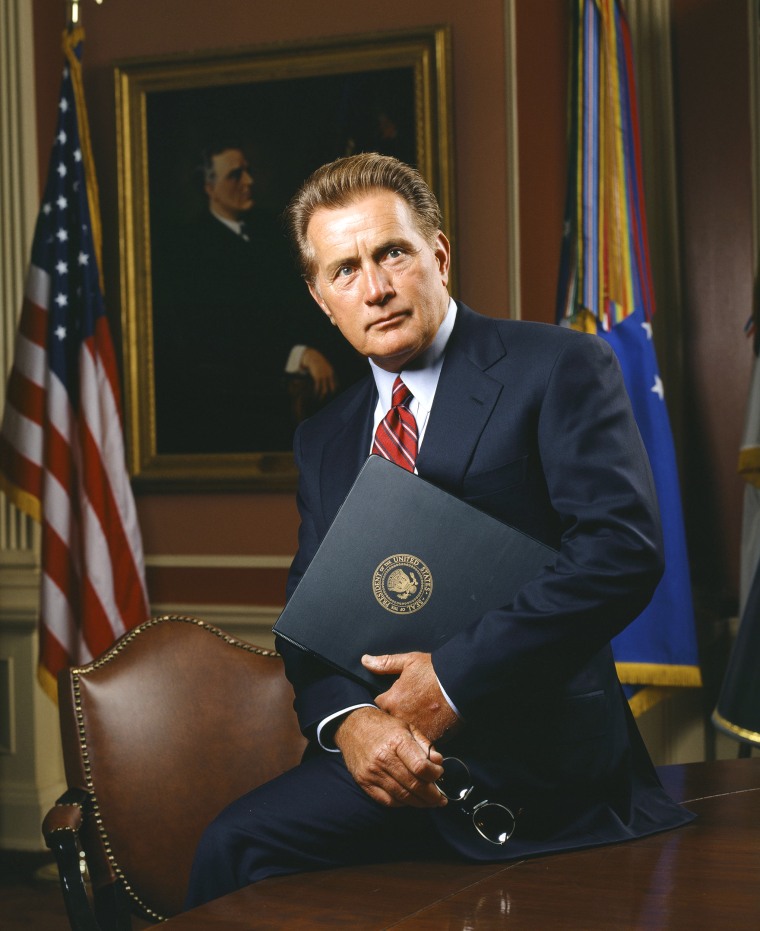 While Bartlet portrayer Martin Sheen was unable to make it to the reunion, the cast shared their opinions on the 2016 political race. Assessing the match-up, Sorkin alluded to his own concerns about Donald Trump and declared that, if he were a real person, President Bartlet "would endorse Hillary Clinton."
3. The best way to get cast on 'The West Wing'? Save the executive producer's life
Actor Joshua Malina joined the program in season four as speechwriter Will Bailey. But his connection to Aaron Sorkin goes back a few decades, when Malina appeared in the Broadway production of Sorkin's "A Few Good Men." One fateful night, Malina and Sorkin were bowling with the cast when Sorkin choked on a hamburger. Malina sprung to action, giving him the Heimlich. Sorkin acknowledges that Malina "really did save my life," and perhaps not coincidentally, Malina went to appear in almost everything Sorkin has ever written ("A Few Good Men," "The American President" and "Sports Night").
4. Josh and Donna should have gotten together a lot sooner
The relationship between Deputy Chief of Staff Josh Lyman (Whitford) and his assistant Donna Moss (Moloney) may have been one of the slowest-burning romances in TV history. The two flirted for years, before finally locking lips in season seven. What took so long? Moloney reveals she never wanted the two to get together for fears that once the sexual tension was broken, her character would be phased out.
Sorkin takes the blame in this instance, citing his own concerns that nothing interesting would happen if the two got together. The executive producer told TODAY that if he had to do it over again, he would've "let them have a relationship."
5. The Broadway phenomenon 'Hamilton' owes a debt to 'The West Wing'
Who is the biggest "West Wing" fan of all? According to the cast, it's none other than "Hamilton" creator Lin-Manuel Miranda. The cast revealed that when they went backstage at the Tony Award-winning show, Miranda mentioned how the program inspired "Hamilton."
Miranda and his fellow "Hamilton" castmates even showed their love for the TV drama with a "West Wing"-inspired walk and talk when they paid a visit to 1600 Pennsylvania Avenue earlier this year.
6. Aaron Sorkin has never seen the later seasons of 'The West Wing'
Aaron Sorkin created the program but left after season four to pursue other opportunities. The show soldiered on in Sorkin's absence for 3 more years, with new characters, dramatic plot lines, and a presidential election. But what did Sorkin think of the show's later seasons? The truth is, he never even watched.
"Seinfeld" co-creator Larry David (who left his own show midway through its run) advised him: "You can't ever watch the show again — because you're gonna watch it and either it's going to be great and you're gonna be miserable, or it's gonna be less than great and you're gonna be miserable. But either way, you're gonna be miserable." Sorkin took David's advice and admits that watching those later seasons would have felt like "watching somebody make out with my wife."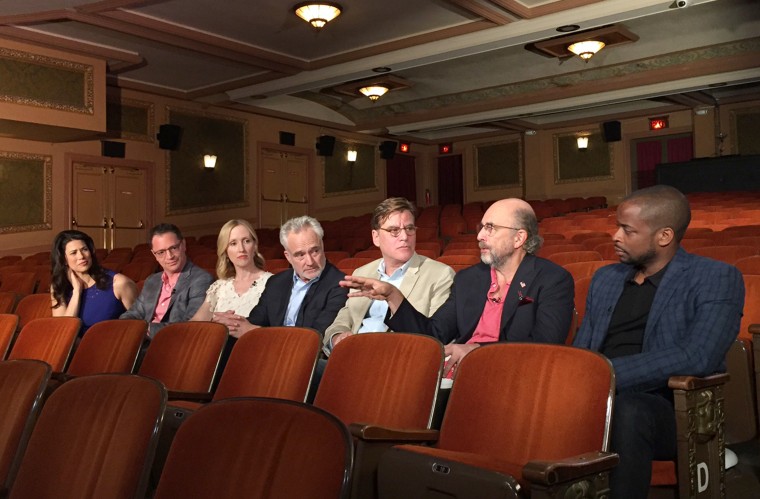 7. 'West Wing' reboot? Maybe...
With so many reunions and reboots these days (Thanks, Netflix!), it seems like no television show ever really has to say goodbye. So is the cast ready to bring those iconic "walk and talks" back to TV? The group we spoke with say they'd be up for it, and Sorkin confesses "if there was a way to bring it back without harming its legacy, I would." The response from "West Wing" fans? What's next?!