Deadpan expressions. Meticulously centered and symmetrical frames. Specific color palettes.
All of the aesthetic qualities that have turned Wes Anderson one of the most identifiable directors in film have made their way into a latest TikTok trend: Pretending to be in a Wes Anderson film in your everyday life.
The trend, which began in April, had gone full circle by the end of May when the cast of Anderson's newest film "Asteroid City" did their own version at Cannes Film Festival, later posting it to TikTok.
Scarlett Johansson, Jason Schwartzman, Maya Hawke and several other actors from the film participated in the video posted to TikTok's main account with the title, "You better not be acting like you're in a Wes Anderson movie with the cast of his new film."
From putting on headphones to flipping pages in a book, the cast portrays everyday life with the distinct bit of quirkiness found in Anderson's films that has inspired thousands to post their own videos romanticizing the everyday on TikTok.
How did the trend start?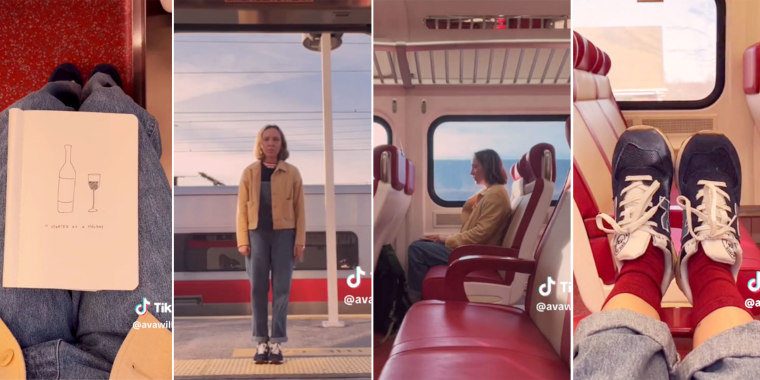 The first video to take off came from creator Ava Williams, who filmed herself taking a train ride from Connecticut to New York in early April. She posted her Anderson-inspired video on April 8, which has since been viewed more than 13 million times.
The video, which documents her journey on the Shore Line East, is carefully edited and features detailed shots of the train car set to "Obituary" by Alexandre Desplat, a song from the soundtrack of Anderson's latest film, "The French Dispatch."
The trend went viral throughout April and May, with more than 180 thousand TikToks using the audio (most creators used a portion of the song about a minute and 10 seconds into the song).
TikTokers filmed anything from their own train journeys to walking around the neighborhood to going to the grocery store to working in a wood shop — proving even the most mundane of moments can be made beautiful and interesting when filtered through Anderson's style.
Other creators took the time to celebrate big moments, like the birth of a child. And big names joined the trend too: Northeastern University shared a stroll around its campus, the Democratic party compiled a video of President Joe Biden at the White House and the anchors of the TODAY show even filmed their own take.
What does Wes Anderson think?
Anderson did not respond to a request for comment from TODAY.com, but he was asked if he had seen any of the videos in a May interview with the Associated Press.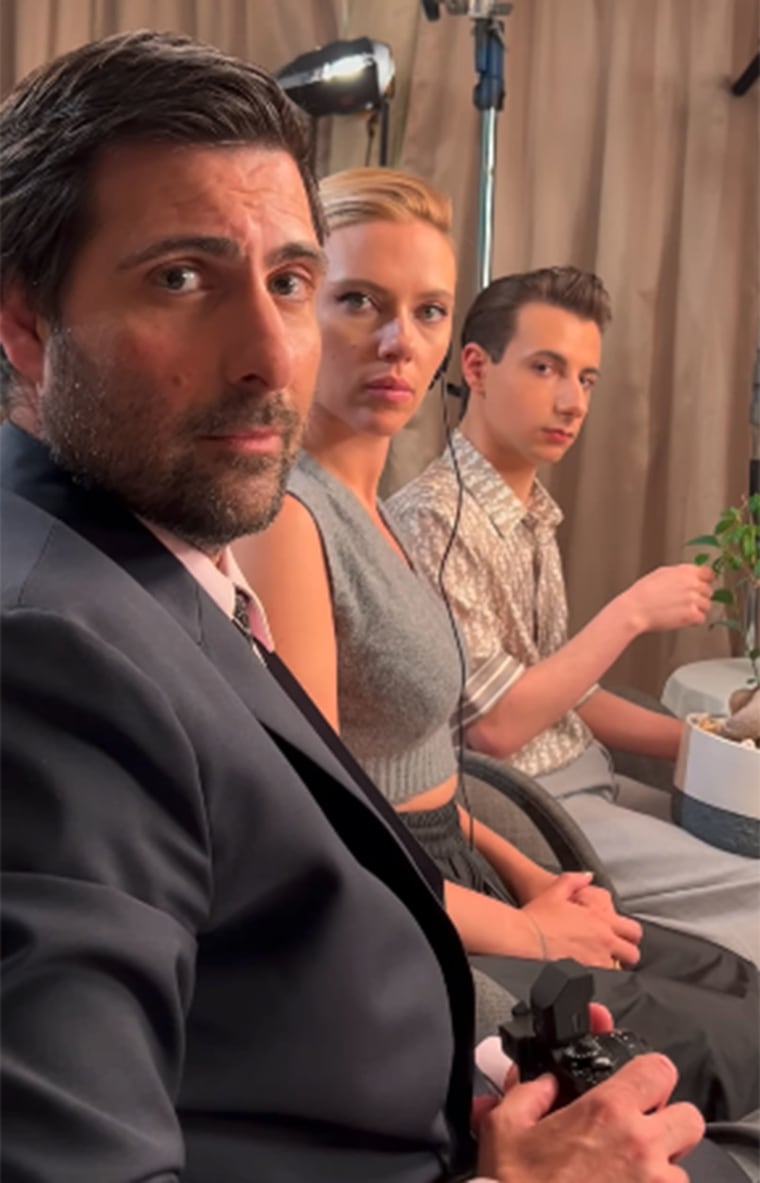 "I've never seen any TikTok, actually," Anderson said. "I've not seen the ones related to me or the ones not related to me."
"The only reason I don't look at the stuff is because it probably takes the things that I do the same again and again. We're forced to accept when I make a movie, it's got to be made by me," he continued. "But what I will say is anytime anyone's responding with enthusiasm to these movies I've made over these many years, that's a nice, lucky thing. So I'm happy to have it. But I have a feeling I would just feel like: Gosh, is that what I'm doing? So I protect myself."