There were plenty of familiar faces at the sixth biennial "Night of Too Many Stars" — the comedy telecast that raises money and awareness for autism — including Steve Carell, Paul Rudd, Louis C.K. and host Jon Stewart.
Our own Al Roker and Willie Geist were at the event, too.
Even Weird Al Yankovic took the stage, and he was joined by another face that should be familiar to "Night of Too Many Stars" fans — that of 13-year-old Jodi DiPiazza.
The pair sang Yankovic's "Yoda" (set to the tune of the Kinks' "Lola"), with DiPiazza on piano and rocking out on vocals with the parody star.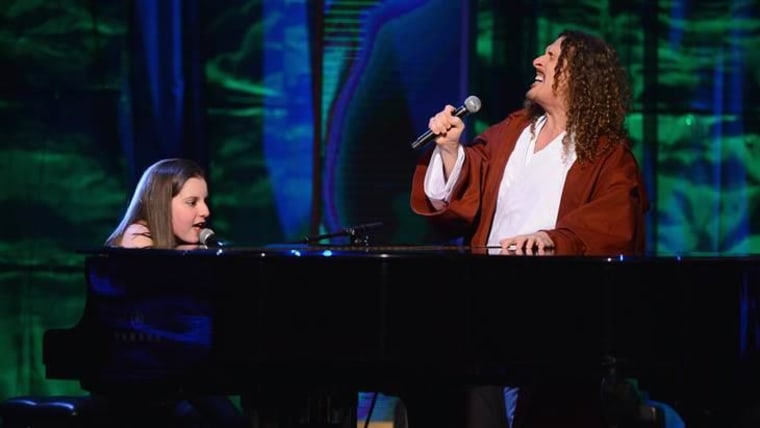 The performance marked the second time DiPiazza had the crowd cheering with her musical presence. In 2012, she shared the stage with Katy Perry for a memorable rendition of "Firework."
If you want to see more from the star-in-the-making, check out her YouTube channel.
Follow Ree Hines on Google+.
This article was originally published Mar. 9, 2015 at 1:47 p.m. ET.