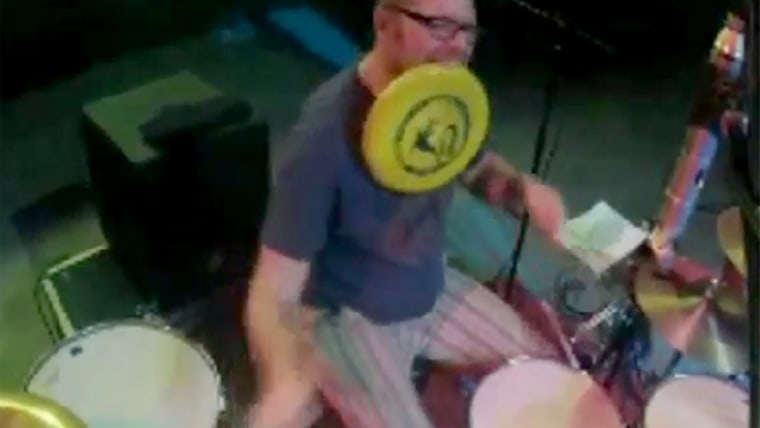 Drummers are the Rodney Dangerfields of rock music — no respect! no respect! — but there's no denying: They are experts in timing. 
And on Friday, Weezer drummer Patrick Wilson showed off that very particular talent during a concert, snagging a Frisbee from mid-air without missing a beat.

The band behind such '90s hits as "Undone —The Sweater Song" and "Buddy Holly" were performing their hit "Beverly Hills" in St. Augustine, Florida, when a yellow disc went sailing onto the stage and headed right for Wilson. The drummer didn't even flinch, making a catch and transferring it to his mouth before immediately going back into the tune.
There is the obligatory fan video:
And Weezer posted a drum-cam view of the catch:

Congratulations, Patrick Wilson. You have redeemed drummers everywhere, for at least another day.

Follow Randee Dawn on Google+.