TODAY may have celebrated Halloween a day early, the Weekend TODAY continued the Halloween fun on Saturday, hitting a high note as the coaches from "The Voice."
Erica Hill suited up as Blake Shelton.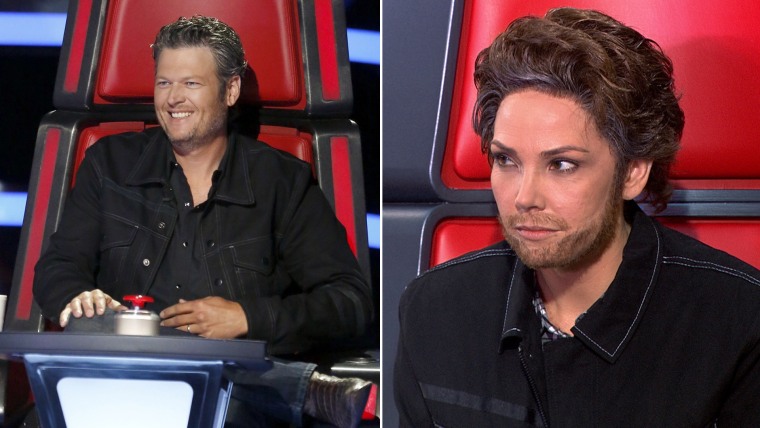 MORE: Good grief! The TODAY gang goes 'Peanuts' for Halloween
Carson Daly dressed up as Gwen Stefani.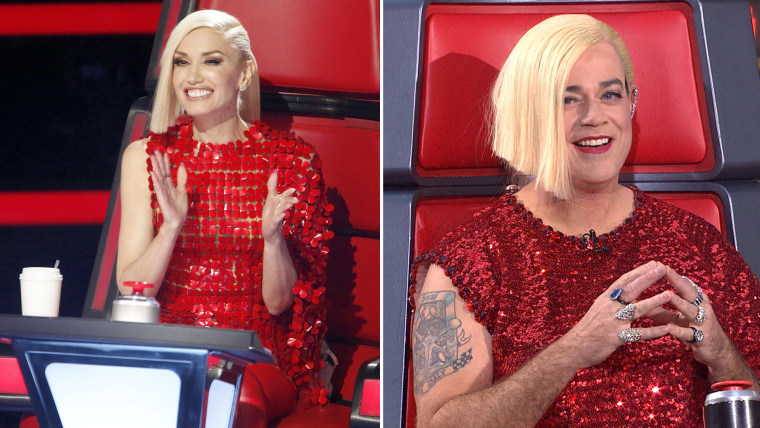 Sheinelle Jones got 'happy' as Pharrell Williams.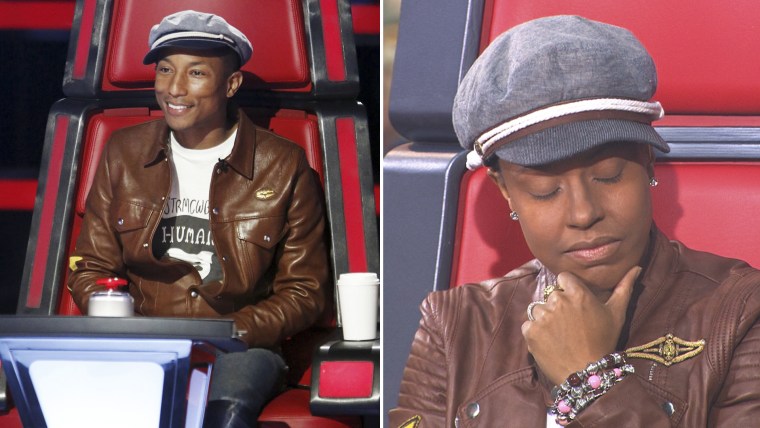 MORE: Relive 10 of the most awesome Halloweens on TODAY in GIFs
And Dylan Dreyer got tatted up to dress up as Adam Levine.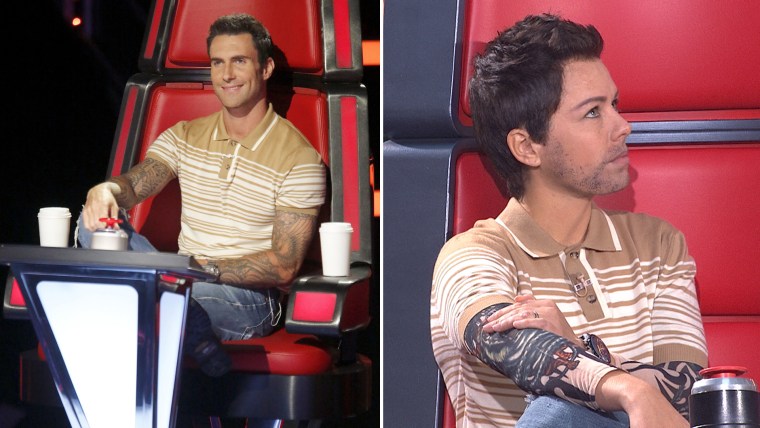 MORE: Think your Halloween costume is unique? Here are this year's top trends
And Willie Geist made a guest appearance to dress up as fellow TODAY host Carson Daly.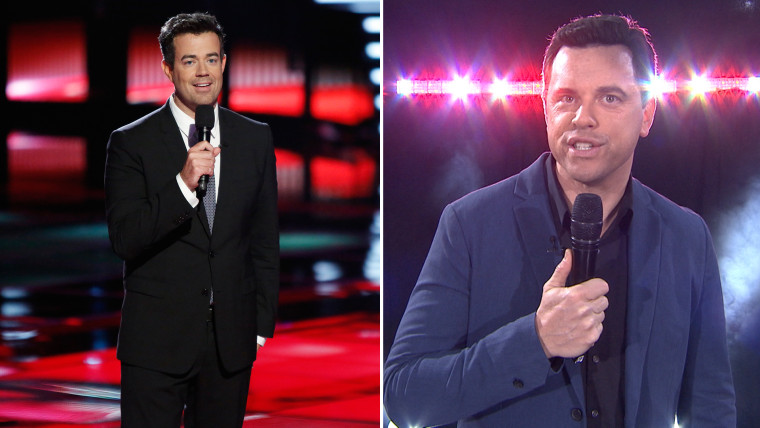 Staying true to "The Voice," the group even got a surprise "audition" from Bob Saget, who sang The Weeknd's "Can't Feel My Face."
After a pitch from each of the "coaches," Saget ended up choosing Daly's Stefani to help him move forward in the competition.
And make sure to see what the "Voice" coaches themselves thought of the costumes: