Welcome to a new series from TODAY Shopping on the gifts that celebrities are giving this holiday season. We've already covered Miranda Lambert, Sarah Michelle Gellar, Gabrielle Union, Lauren Conrad, Hilary Swank, Rebecca Romijn, and Kristen Bell!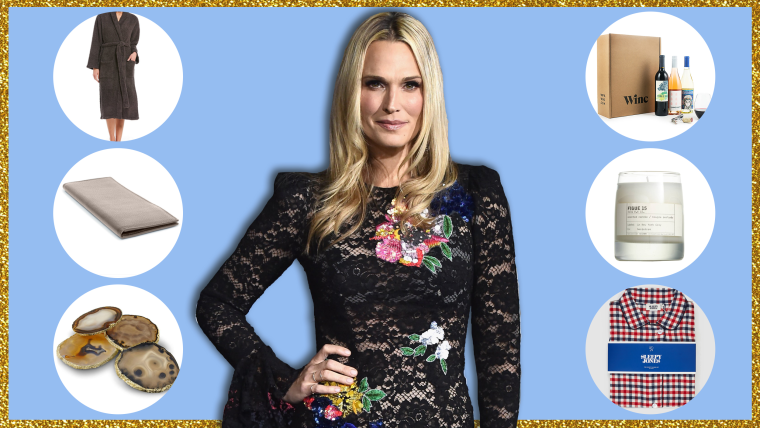 Mom of three Molly Sims knows a few things about juggling marriage, a job and kids. It's why she wrote "Everyday Chic: My Secrets for Entertaining, Organizing, and Decorating at Home." And it's why she created a gift guide targeted at busy mothers.
"We give so much to our kiddos that we never take time to care for ourselves," says Sims. "That's what this holiday list is for, the mommas who are so selfless and would rather buy necessities for their children than pamper themselves,."
Moms everywhere rejoice, this one's for you!
Comfy PJ's
"I have these and I swear, there are some days I can't get out of them. They are beyond comfortable and my kiddos love to snuggle up against me because they're so soft."
Sleepy Jones Flannel Pajamas, $124 (normally $178), Bare Necessities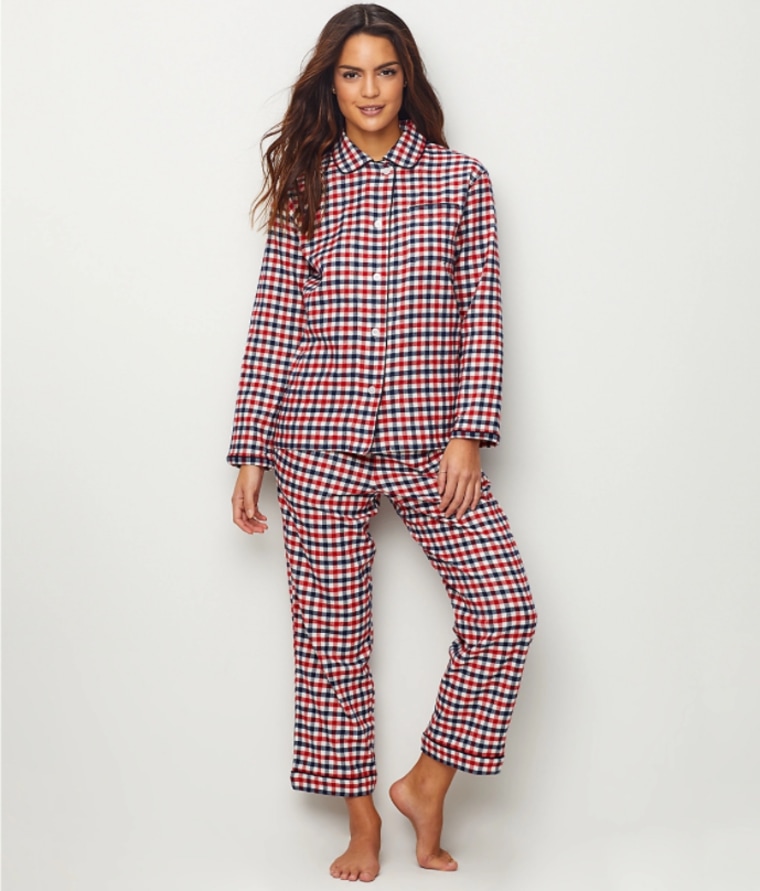 To get the look for less, we love this cozy flannel set from Amazon's lougewear brand Mae for $38. We also love these flannel Starlight Pajamas from Nordstrom for $59. Both will arrive in time for the 25th.
Candles
"Nice candles are a hard thing for anyone to really by for themselves. How special! However, it's the perfect gift— especially for that momma who loves to unwind with a good book and glass of wine. What makes Le Labo so special is that you can personalize each candle for the person receiving the gift!"
Le Labo Figue 15, $75, Nordstrom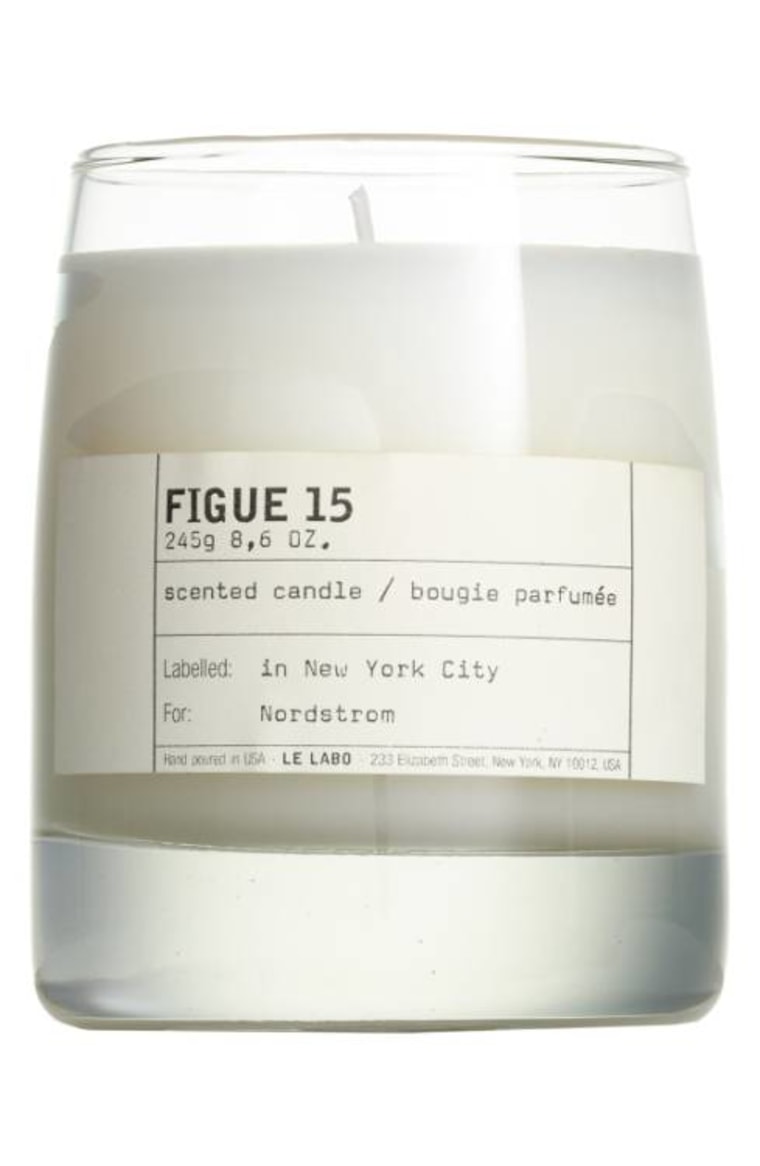 Editor's Note: This candle is out of stock until December 30. You can buy the vintage version for only $65 at Saks right now!
Wine Subscription
"Speaking of wine … I recently came across this wine delivery service and it's pure genius. Who doesn't want wine delivered to your door?! And to be honest, I've never met a busy momma who doesn't love her glass of wine."
WINC Wine Membership, 3 bottles a month for $39, Winc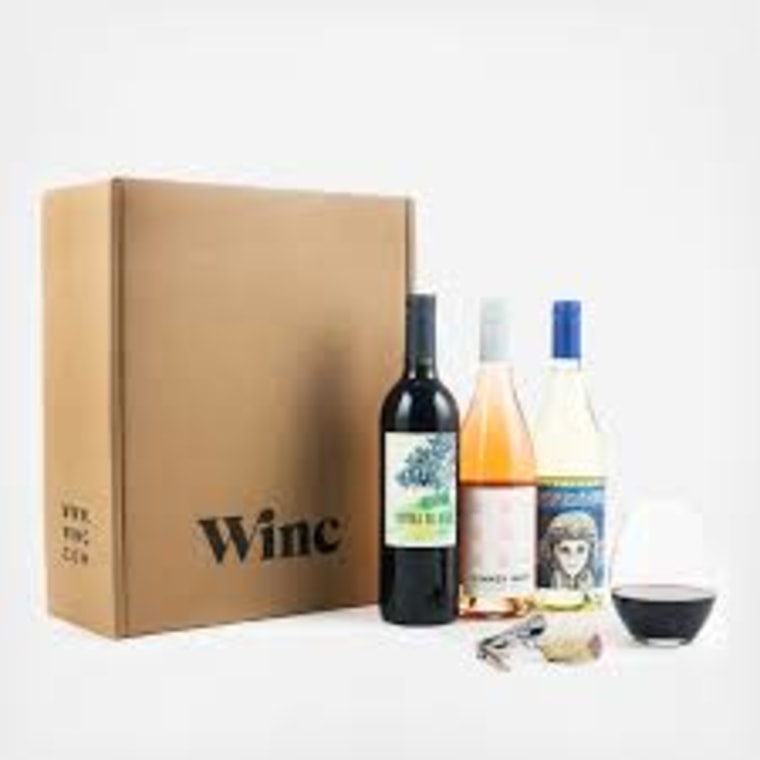 Passport Case
"If your momma or you know a momma who is always on the go, Cuyana makes extremely chic passport holders that you can have monogrammed. You can even get aleather travel case set to match!"
Cuyana Monogrammed Passport Case, $95, Cuyana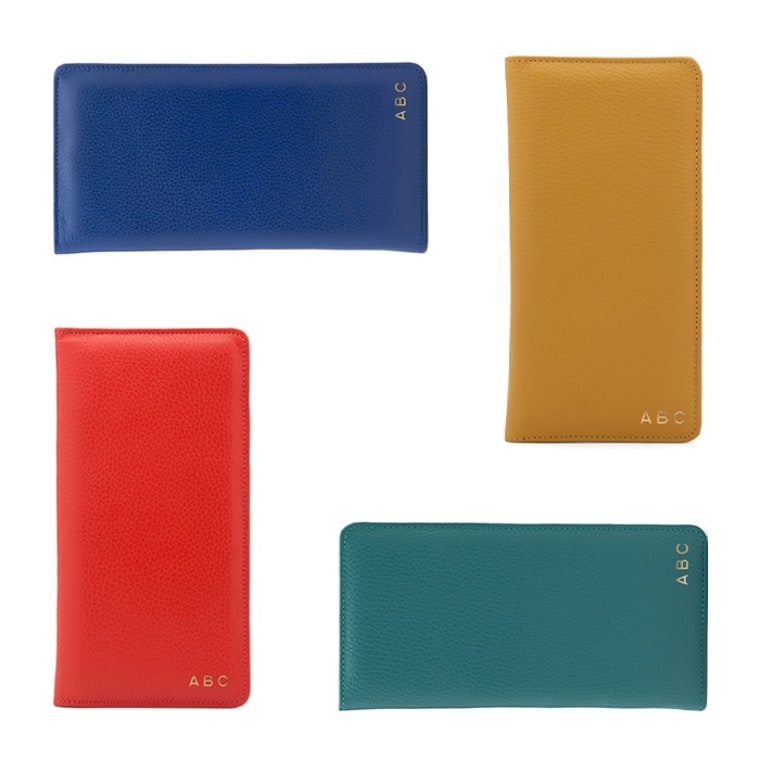 If you are on the west coast, you are in luck! Cuyana will still ship to you by the holiday. If you are anywhere else, check out similar from Saks Fifth Avenue ($68) and Zazzle ($22).
Coasters
"These are for the beautiful hostess in your life. There's nothing momma love more than some agate coasters, let me tell you!"
Agate Coasters with Gold Rim, $145, William-Sonoma
For a more affordable option that will definitely get in on time, Amazon sells agate coasters for only $34 in a variety of fun colors.
Hair Care
"Do you know a momma who loves a good blowout?! I don't know who doesn't to be honest. This Dyson blow-dryer is perfect for the momma who doesn't have time to style her hair because it literally dries your hair faster than any bow dryer that's currently on the market. Not to mention— the Ouai products that comes with this package delivers essential nourishment for shiny and healthy hair."
Dyson Blown-A-Ouai Set, $399, Sephora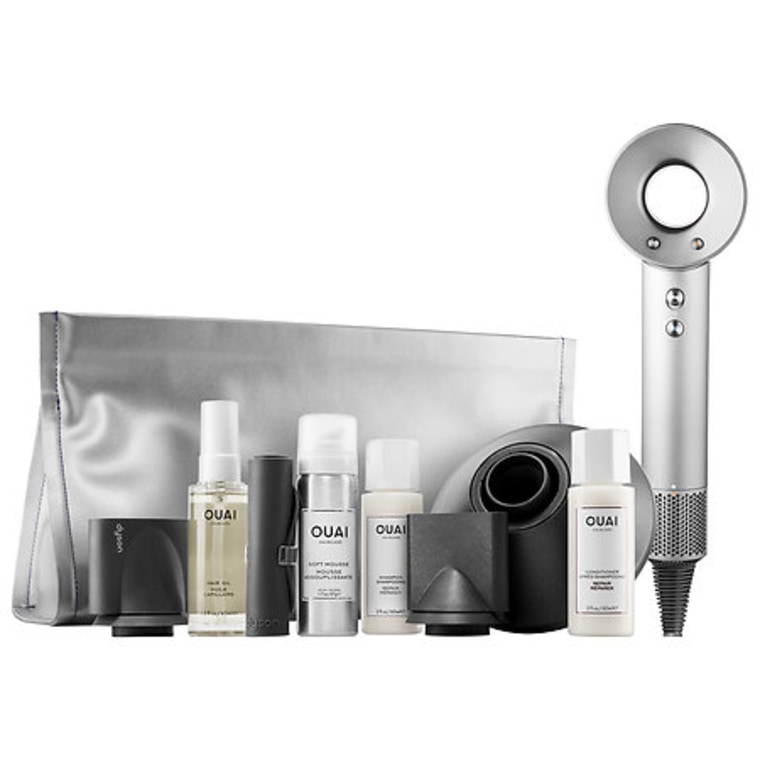 Unfortunately, this set is sold out! To gift something similar, you could buy a few products from our favorite hair care articles, like this dry shampoo or this miracle detangling spray, and put them in a gift basket along with one or our favorite hair brushes or straighteners.
You can also buy individual items from the Ouai hair care line on Sephora.
Plush Bathrobe
"I know what some of you might say, a robe is a robe. But not in this case it isn't! Meet the robe of your dreams… the one you want to wear the moment you wake up until you go to sleep. You momma will thank me later."
Barefoot Dreams Robe, $118, Dillard's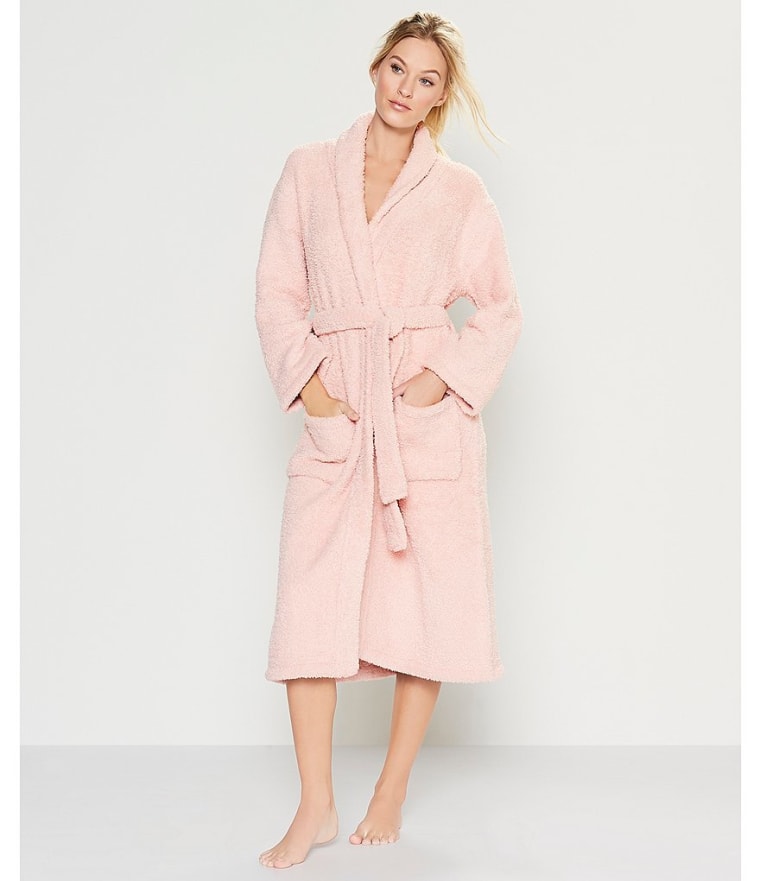 For more gifts for mom, shop our gift guide for all the ladies in your family.