We all know TODAY's Dylan Dreyer gets a little flustered around Zac Efron. In case you needed evidence to back that up, remember how she kind of lost her words while speaking with him and co-star Seth Rogen during a recent interview?
Well, Dylan sure does! And as it turns out, so does the "Neighbors 2: Sorority Rising" star. So when he was on the show Wednesday to talk about his new movie, Efron gave Dylan a little surprise visit while she was doing a Facebook Live chat!
"This is so embarrassing!" Dylan said, but Efron couldn't have been more of a gentleman, and gave her a hug.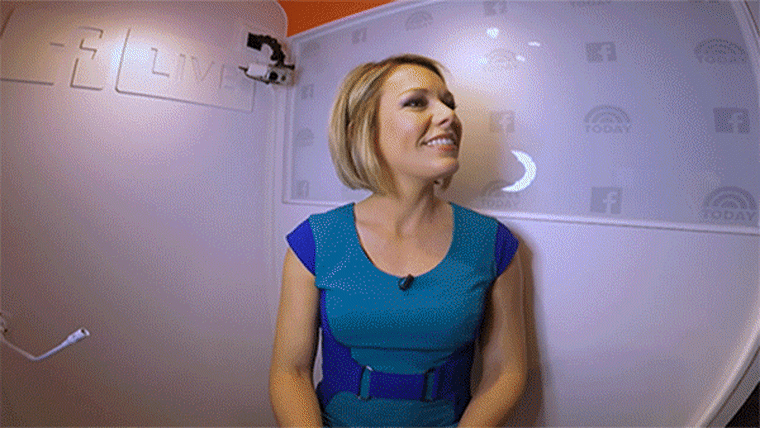 "It was the worst interview I've ever done in my life," she told him. "You're very attractive. You caught me off-guard. And I didn't expect to turn into like a little 13-year-old girl tucking my hair behind my ears and totally forgetting my questions."
"It was perfect!" insisted Efron.
MORE: Find out the story behind this wild pic of Ike Barinholtz and Zac Efron
The man is a charmer, but in the second entry in the "Neighbors" franchise he also gets to continue being a bad boy, whose frat is brought into a challenge from a sorority. For some reason, this involved him getting rubbed down with a roast direct from the grill.
"It was pork injected with baby oil," explained Rogen, who sat down with Efron and TODAY's Savannah Guthrie earlier in the show.
"They made it delicious first, spices and peppers and stuff," said Efron.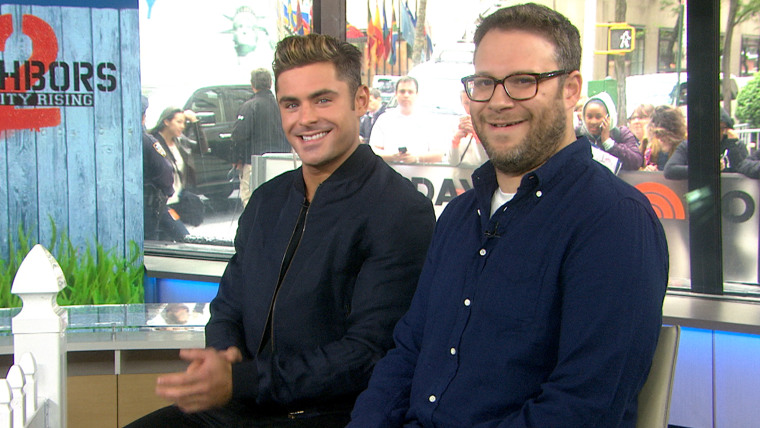 "I did not come up with that idea," said Rogen. "Whoever came up with lubing someone up with pork shoulder has personal problems."
Oil aside, however, one of the big highlights of the movie is when Efron launches into a dance — one that he only worked on for an hour with a choreographer. "There was no plan!" he laughed.
And in the end, he said, they ended up with a "terrible, poor man's impression of 'Magic Mike' moves.'"
MORE: Zac Efron replaces fan's broken phone — see the sweet story!
We bet Dylan will still be first on line, though!
"Neighbors 2: Sorority Rising" opens in theaters on May 20.
Follow Randee Dawn on Twitter.