In an exclusive first look at the upcoming documentary on Anthony Weiner, the former Congressman is on a phone call trying to drum up support for his 2013 mayoral campaign when he blurts out, "Yes, it's that Anthony Weiner."
TODAY got an early look at the trailer for "Weiner," which gives viewers an all-access pass into the life of former New York congressman Anthony Weiner, who resigned in 2011 after a sexting scandal. The film also focuses on the high-profile relationship between Weiner and his wife, longtime Hillary Clinton aide Huma Abedin.
Filmmakers Elyse Steinberg and Josh Kriegman, the latter of whom was once Weiner's chief of staff, were given access to the couple and their family at home and on the campaign trail. The film chronicles Weiner's ascent to Congress and then his fall after tweeting an inappropriate photo, followed by an admission of sending sexually-related text messages to several women.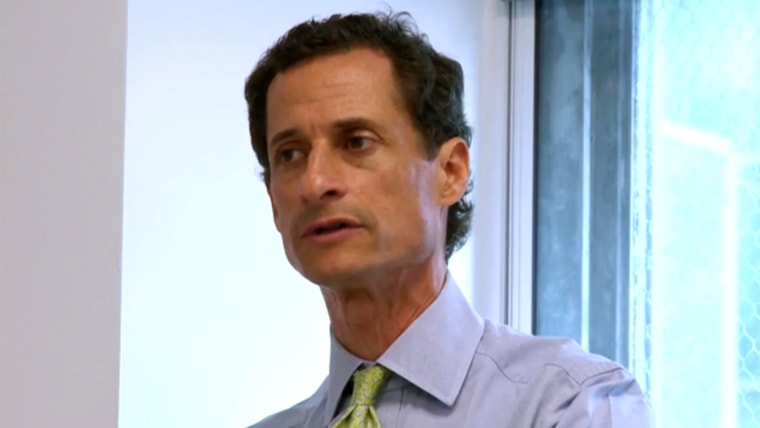 The documentary premiered at the Sundance Film Festival in January and hits theaters on May 20. It will air on Showtime ahead of the presidential election in November.
Follow TODAY.com writer Scott Stump on Twitter.