As it turns out, not everyone's bummed out about the winter weather. The Weather Channel's Jim Cantore proved a little thundersnow can be cause for a raucous celebration that puts many touchdown dances to shame.
During his coverage of Winter Storm Neptune in Plymouth, Massachusetts, the meteorologist got a little excited, basking in the lightning and thunder as flakes fell around him.
"Oh, yes! Yes! Yes!" Cantore shouted while pumping his fist and galloping through the snow. "We got it baby! We got it! We got it! Wooooo!"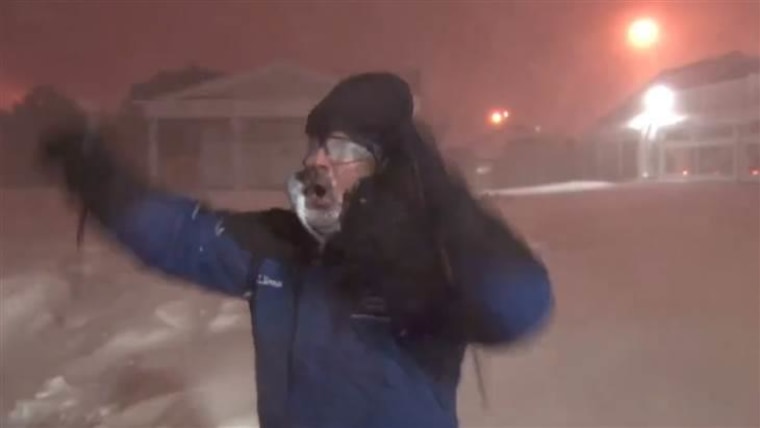 Celebrations continued as the weather phenomenon occurred again and again.
"You kind of feel like you win the Super Bowl when you get thundersnow, because it's just such a rare event," he told the TODAY team on Monday morning, after his cheers went viral.
To be fair to Cantore, he's not the only one who's pumped. As documented on YouTube, one of his littlest fans did a dance to celebrate the occasion.
Follow TODAY.com writer Chris Serico on Twitter.