Fans of the comedy game show "Billy on the Street" know madcap host Billy Eichner loves whisking celebrities through New York City to ambush pedestrians and quiz them on wacky pop culture knowledge.
So when "This Is Us" stars Milo Ventimiglia, Mandy Moore, Chrissy Metz and Justin Hartley joined the Emmy-nominated Eichner on his Tuesday season premiere, things were bound to turn hilarious.
As always on the truTV cult comedy show, several Manhattanites were thrilled to meet the hit NBC show's cast members, while others were a little fuzzy on who they were.
One man admitted he'd never seen the show.
"Well, let me tell you, you can jump right in on the second season. It's not exactly 'The Leftovers,' you know what I mean?" Eichner, 38, joked.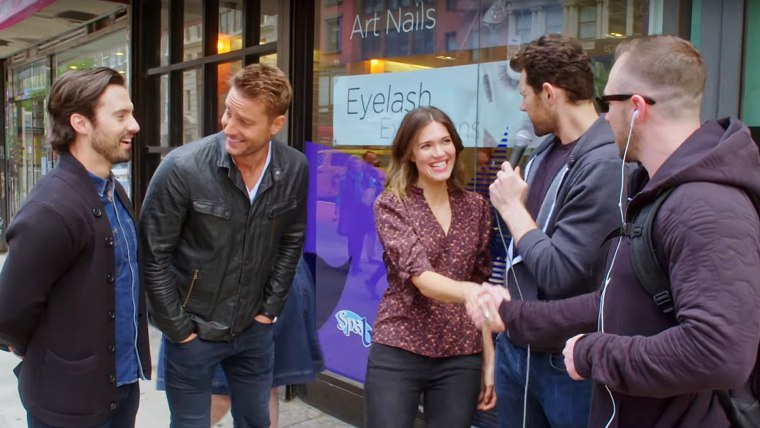 And, how's this for ambitious? Despite not knowing "This Is Us" had already premiered to rave reviews, another guy tried asking Moore, 33, out on a date.
"Are you single?" he blurted out.
Moore sweetly replied that she was not.
"Might as well ask," the man said.
That's when Eichner chimed in, "'This Is Us' and this is sexual harassment, if you ask me," and promptly moved on.
See all the hilarious hijinks in the video above!
"This Is Us" returns to NBC this fall on Tuesdays at 9 p.m