Chrissy Metz is living "the dream."
Metz, who stars on the hit NBC show "This Is Us," sat down for a Facebook Live chat with TODAY Style editor Emily Sher and opened up about what it's like acting in the ensemble drama, which also stars Mandy Moore, Milo Ventimiglia and Emmy winner Sterling K. Brown.
"I get excited to go to work. I'm really grateful. That is the dream," said the 37-year-old actress, who previously appeared in smaller roles on "My Name Is Earl" and "American Horror Story: Freak Show."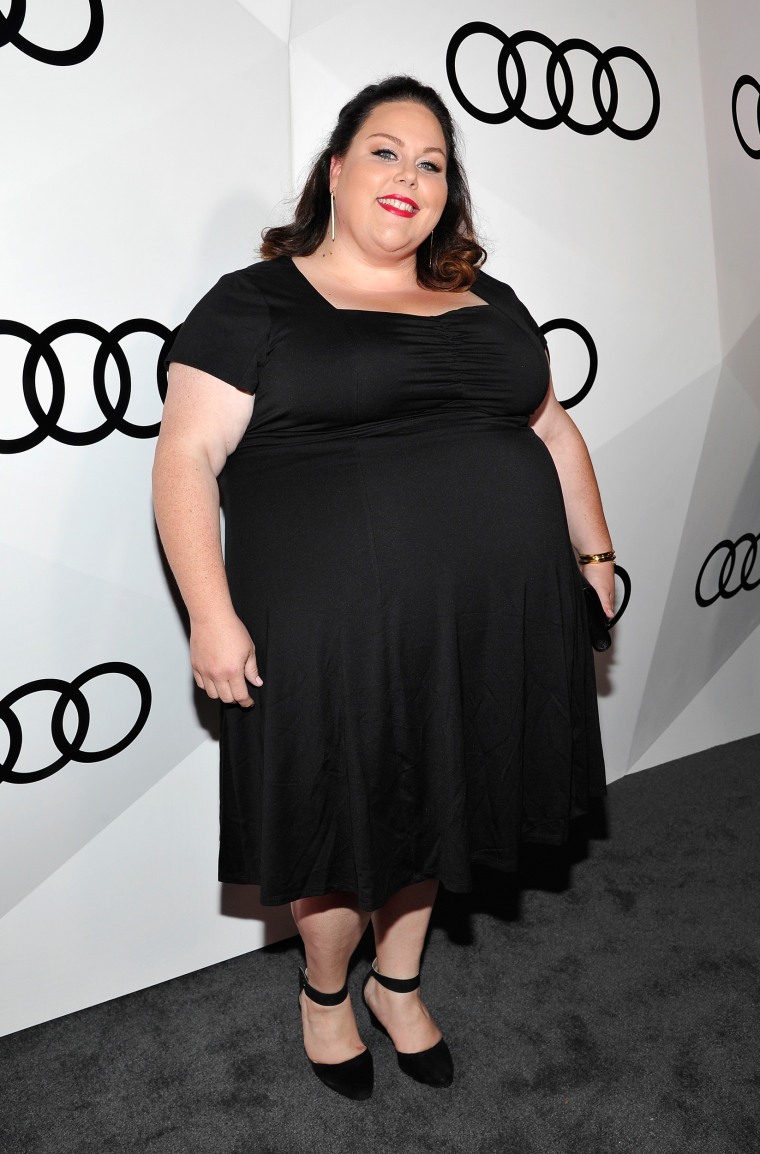 Here are five things we learned from Metz's chat.
1. Metz got into showbiz through babysitting.
When Metz was in her early 20s, she took her little sister to an open-call audition. There, a woman encouraged Metz to audition herself.
The mystery woman — whom she called her "fairy godmother" — disappeared, but Metz, who said she "always wanted to act," tried out for the part — and got it.
2. She's more confident than her "This Is Us" character, Kate Pearson.
"Our lives are kind of parallel," said Metz. "There's been weight issues throughout both of our childhoods going into our adulthood. However, Kate is still struggling with that self-confidence and I've done some of that internal work. I'm a little more gregarious and a little more confident than Kate is."
3. Her favorite actress is Sarah Paulson.
"She's like a chameleon," says Metz.
4. She loves the "Golden Girls" theme song.
She belted out a bluesy a cappella version of the tune, and later performed her rendition of the "Full House" theme song. (Note to "This Is Us" producers: let this woman sing more on the show!)
RELATED: Mandy Moore talks 'This Is Us' co-star Milo Ventimiglia: 'He has a nice tush'
5. She taps into bad memories of puberty to help her act.
Though she vividly recalls the "despair" she felt as an adolescent, Metz says that's not so bad for an actor. "I get to use that in the work," she said, "and hopefully that shows up, and people relate to that, and know that there is light at the end of the tunnel."
Watch the entire chat in the video above.