From Rachel Green to pageant queen!
Jennifer Aniston is bound to surprise fans by playing a former Texas beauty pageant queen in Netflix's new musical comedy "Dumplin."
The streaming service shared its first trailer for the movie on Wednesday, and it's jam-packed with big hair, high heels and Dolly Parton tunes.
Directed by Anne Fletcher with a script by Kristin Hahn, the movie is is based on Julie Murphy's 2015 young adult novel "Dumplin,'" which tells the story of Willowdean "Dumplin'" Dickson (Danielle Macdonald), the plus-sized, Dolly Parton-obsessed daughter of a former beauty queen named Rosie (Jennifer Aniston), who now judges the Miss Teen Blue Bonnet pageant in their small Texas town.
When Willowdean decides to enter her mom's pageant in protest, she inspires other unlikely contestants to join her. Soon they're getting beauty and life tips from the drag queens at a local gay bar.
"It's the closest thing you can get to Dolly Parton around here," Willowdean quips to a friend.
Before long, the whole town is rethinking what it really means to be beautiful.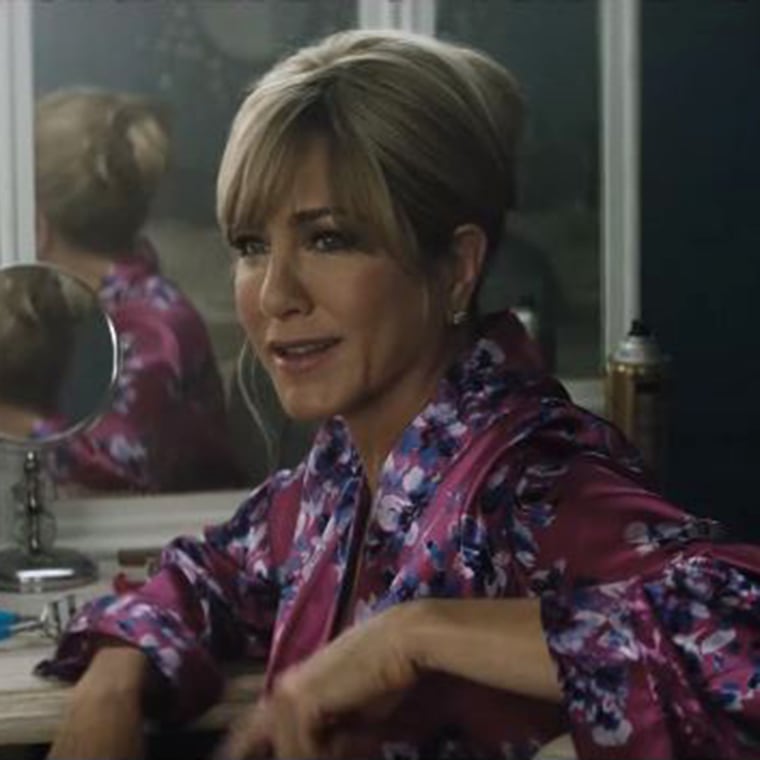 The trailer features several of Parton's hits, and the movie will debut new songs co-written by the country legend and songwriter Linda Perry.
"Dumplin'" premieres Dec. 7 on Netflix — and we can't wait!