Netflix is taking on the college admissions scandal in the upcoming documentary "Operation Varsity Blues."
On Monday, the streaming service released a full-length trailer for the ripped-from-the-headlines movie, which combines real-life interviews with dramatic re-creations of the FBI's wiretapped conversations between the scandal's mastermind, Rick Singer, and his wealthy clients.
Singer, played by Matthew Modine in the film's dramatized scenarios, saw that his clients' children gained admission to top universities by helping to change college entrance exam scores and falsify sports credentials. (Lifetime released its own movie about the nationwide scandal in 2019.)
The scandal was the the biggest college admissions scam in U.S. history. Hollywood stars Lori Loughlin and Felicity Huffman both spent time in prison for their involvement.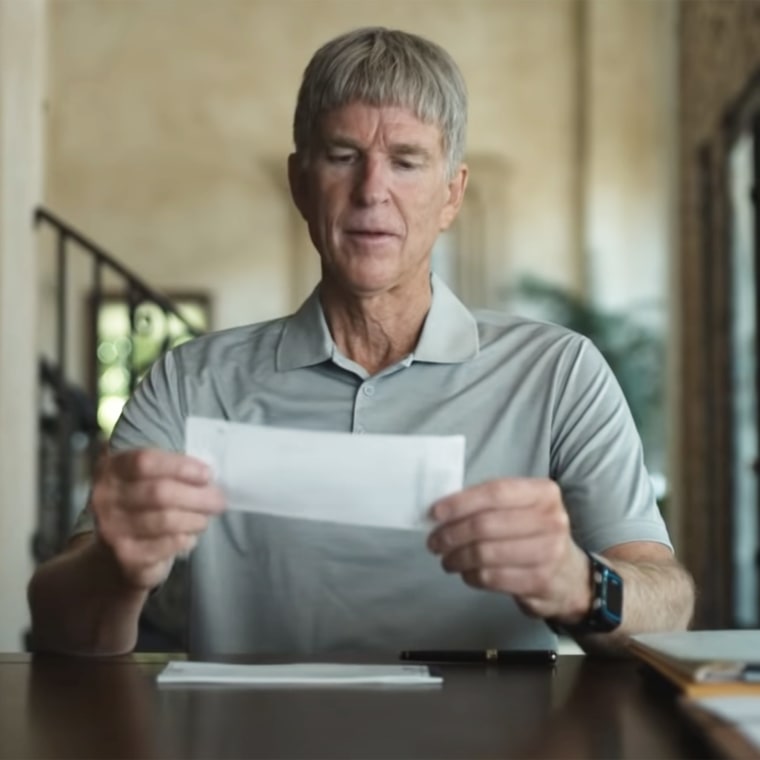 The documentary is from director Chris Smith and writer-editor Jon Karmen, who both helped create Netflix's 2019 documentary "Fyre: The Greatest Party That Never Happened."
Former "Full House" star Loughlin, who is seen in news footage in the documentary, was released from prison in December after serving two months in prison. Loughlin had pleaded guilty to a federal charge of conspiracy to commit wire and mail fraud.
The actor and her husband, fashion designer Mossimo Giannulli, admitted to paying $500,000 to help their two daughters gain admission to the University of Southern California by falsely portraying them as rowing recruits. Giannulli is currently serving a five-month sentence after pleading guilty to an additional charge of conspiracy to commit honest services wire and mail fraud.
Loughlin served her sentence at FCI Dublin, the same women's prison where former "Desperate Housewives" star Felicity Huffman, also seen in the documentary, served 11 days in October 2019 after she admitted to paying for someone to proctor and correct her daughter's college board test.
"Operation Varsity Blues" premieres March 17 on Netflix.