Tom Cruise has been thrilling moviegoers for 35 years, but don't worry if you missed a moment of it — with the help of James Corden, the "Mission: Impossible" star made it possible to catch up on 24 of his films in less than 10 minutes.
And together, they made this career retrospective hilarious!
RELATED: James Corden, Tom Hanks wig out in frantic, funny dash through Oscar-winner's film history
Without a single break in the action, Cruise and the "Late Late Show" host raced through the hits — as well as the wigs, uniforms, cocktail shakers and fangs that came with them — to bring back all of the most memorable moments at once.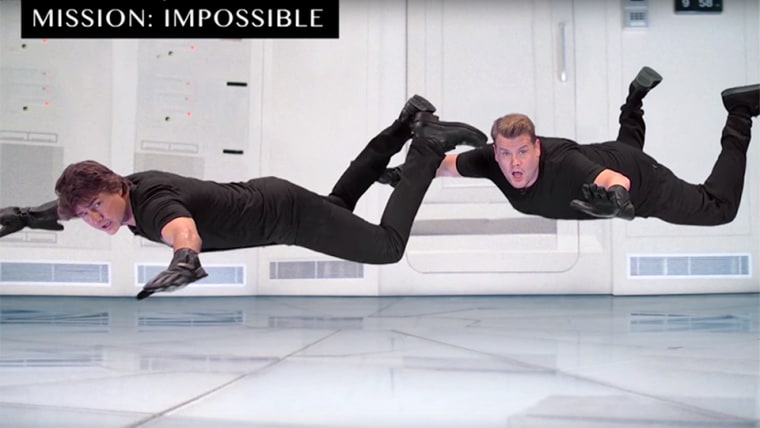 From daring "Impossible" scenes to "A Few Good Men" unable to handle the truth in a courtroom, this duo didn't stop.
They shook things up:
Felt the need for speed:
And reminded us of the old (time) days: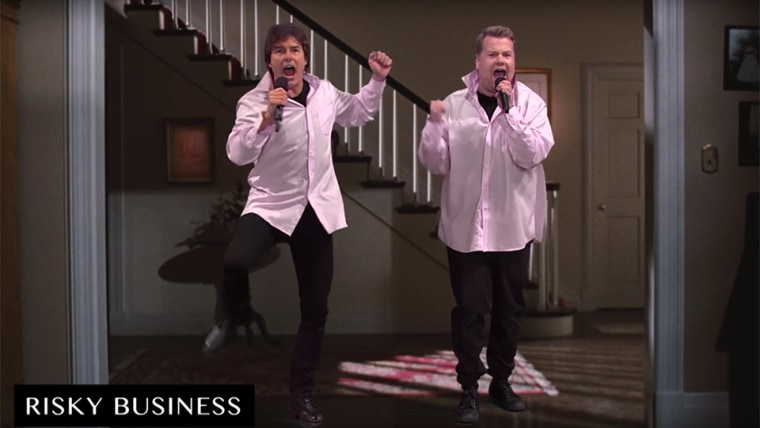 RELATED: 'Top Gun' turns 30: 8 facts you may not know about the Tom Cruise blockbuster
Cruise and Corden even showed us the money "Jerry Maguire"-style — and they weren't alone. Check out the clip to see which Oscar winner joined in on the fun!
Follow Ree Hines on Twitter.