Fans of Channing Tatum and his wife, Jenna Dewan Tatum, have long known their love started on the set of their 2006 dance flick "Step Up." But now, thanks to newly released audition footage, they can actually watch the sparks fly between the then-strangers.
Dewan Tatum shared the rare video on YouTube on Wednesday, and as she explained in a setup for the clip, "It's really cute and embarrassing and crazy."
What she failed to mention was that it's also the sweetest flirt-filled screen test you'll ever see.
As the pair giggled their way through a bit of salsa dancing for the camera, she remarked on his undeniable skills.
"Oh, stop it right now. You said, 'I don't know how to dance,'" she playfully scolded him.
"Actually, I don't do the steps right," Tatum noted with a smile. "I just kinda make it look like I do."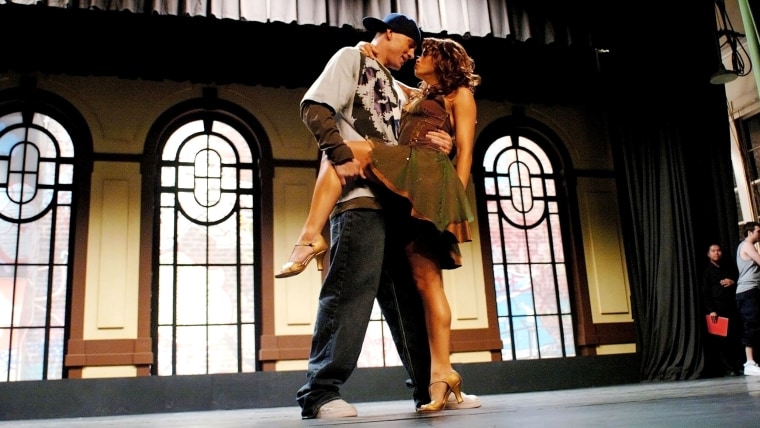 There's blushing and even a little cuddling — in short, you can see where it all began for the couple that's been married for nearly nine years now.
But they didn't know what the future held during that audition.
It didn't take long, though. A few weeks later, they had a pretty good idea.
"He went out partying with a bunch of dancers," she recalled in an 2016 interview with Cosmopolitan. "His room was right above mine, and he came down drunk with a sombrero on, banging on my door. He was like, 'I couldn't stop thinking about you. Let's do this. I just want to be with you.'"
That's all it took.
"From that point forward, we were together," she said.