Nicole Kidman has an Oscar, two Emmys and five Golden Globe awards, but the accolade she earned over the weekend is a new honor for the actress.
After a daring poolside rescue, she won the gratitude of one massive spider.
OK, maybe gratitude goes beyond the scope of spidery thoughts, but there's no denying she saved a giant, hairy, eight-legged creature from certain doom on Sunday.
Spider-haters beware: The above video and the below photo offer a close-up look at the lucky arachnid.
In a video the 51-year-old shared to Instagram, a black tarantula can be seen walking along the edge of the star's pool.
"Get back mom! Get back!" Kidman's children scream in panic as she casually films the scene. But the clip suddenly cuts away after the uninvited guest dips several of its feet in the water.
The next scene explains why.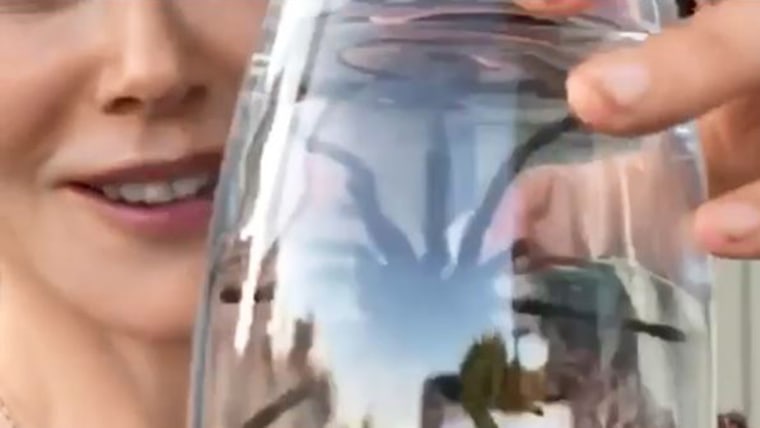 Despite warnings from the kids, their fearless mom scooped up the tarantula in a glass and saved it from a watery grave.
"I'm having to take care of this spider," the star said as she held up her new "house guest." Then, pretending not to be every bit as brave as she just proved herself to be, she chuckled and cried out, "Help!"
"Catch and release," she added in a caption that accompanied the clip. "Spider released unharmed and healthy."
Bravo!