Mary Tyler Moore, the legendary TV and film star who died Wednesday at age 80, chose to use her full name throughout her Hollywood career to make a very special family member proud.
The Emmy-winning actress, who played single working woman Mary Richards on "The Mary Tyler Moore Show," opted to keep the "Tyler" in her name as a sweet tribute to her father, George Tyler Moore.
Moore revealed the touching story when she accepted the Screen Actors Guild's Life Achievement Award in 2012.
"In 1955, I was 18 years old, determined to make my father proud, and prove to the sisters at Immaculate Heart High School that I would indeed amount to something," Moore revealed.
'So, I sought out the Screen Actors Guild in hopes of becoming a member, but there was a small problem; it seems there were six other Mary Moores on the SAG pages," she explained.
RELATED: Remembering Mary Tyler Moore: Here are 5 of her best TV and film moments
"Word came back: 'Wanna work in the business? Change your name, sweetheart.' Change my name? Come on, no. I'm Mary. Mary Moore. Everybody is going to know my name. I can't change my name," she continued. "Besides, what would my father say? I mean, it's his name, too."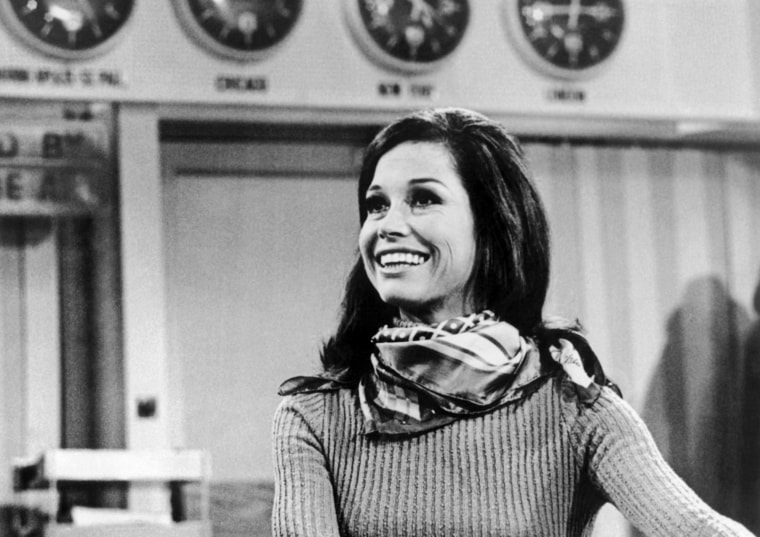 But then, she said, "it hit me." Rather than change her name, she could simply include her middle name, Tyler — the name she shared with her dad.
RELATED: 'She will be missed terribly': Mary Tyler Moore remembered by friends, co-stars
"I was Mary Tyler Moore. I spoke it out loud. 'Mary Tyler Moore' sounded right, so I wrote it down on the form, and it looked right. It was right," she said.
The now-iconic name satisfied the Screen Actors Guild, and best of all, said Moore, "my father was happy."
RELATED: Why Mary Tyler Moore remains an icon for working women everywhere