Seems the Wolf of Wall Street has a few economic ideas for halting climate change. In a new documentary called "Carbon," released online Wednesday, narrator Leonardo DiCaprio contends that trillions of dollars' worth of fossil fuels are awaiting commercial extraction from the ground — and that if we burn them, our planet is toast.
Clocking in at under nine minutes, the short doesn't mince words: DiCaprio and climate scientists argue that coal, natural gas and other carbon-based forms of energy are a "monster" that has created catastrophic surges in the earth's surface temperature. In response, some lawmakers around the world are tinkering with ways to make carbon more expensive, and sustainable forms of energy — such as wind power — cheap.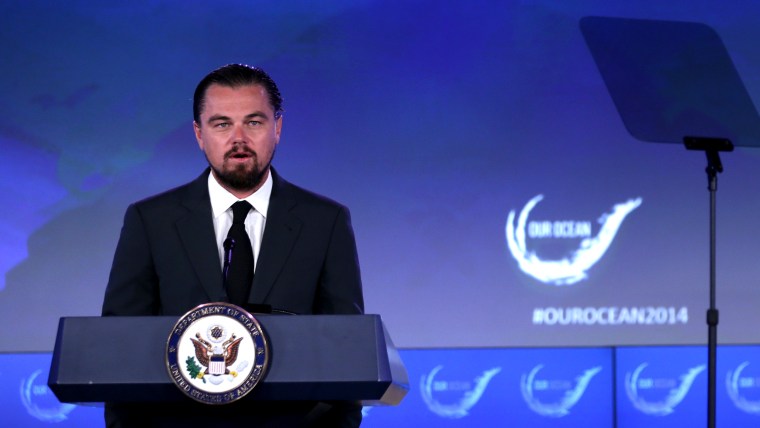 "If national governments won't take action, your community can," DiCaprio says. "We can move our economy town by town, state by state to renewable energy and a sustainable future."
Three additional mini-documentaries, billed as a series called Green World Rising and slated for release in the next few weeks, will explore ways to make that happen.
DiCaprio has a long history of supporting environmental causes through his nonprofit Leonardo DiCaprio Foundation, which pledged $7 million to ocean conservation in June.