When Doug Cox was ready to propose to his girlfriend, he knew there was just one man to turn to for help — television actor John Stamos.
The San Fransisco-based director and editor knew all too well that his girlfriend, Katrina Firenze, was a major fan of the "Fuller House" star, and figured if someone could convince Firenze to marry him, it was Stamos.
So, Cox, 37, wrote the star, 53, a hilarious letter detailing Firenze's infatuation with him.
"I want to marry this woman. But there is a brick wall in the way that resembles a 6-foot-tall Greek god with better hair than me. And John, I have fantastic hair," wrote Cox.
"Your photo has been on my living room wall for 3 years now. You're in my home, John. We own the original 'Full House' board game … and we play it," he continued.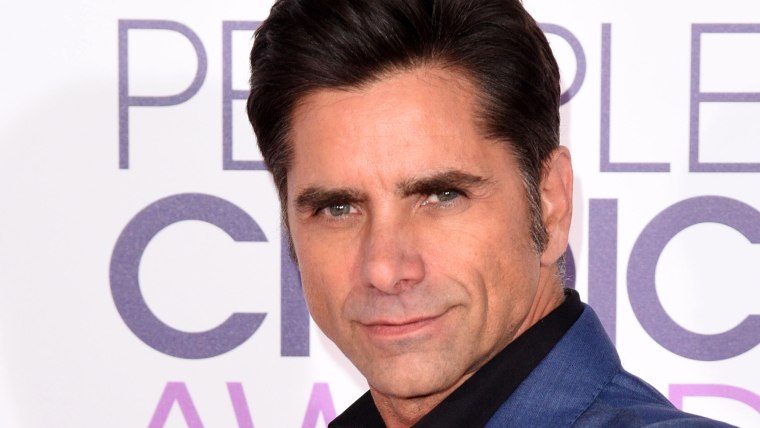 "The way I see it, if you won't marry her, please at least ask her to marry me," he wrote. "I have invested 3 years of my life without so much as an eye roll when she talks about you. Dude… you owe me."
RELATED: John Stamos breaks character in 'Fuller House' to deliver a message to Mary Kate and Ashley Olsen
Cox closed by asking Stamos for "a signed photo that reads 'Katrina, will you please marry Doug?'
But the actor had a better idea. He recorded a video for the couple, one that found him singing Cox's praises and telling Firenze she should accept his marriage proposal.
"From what I see here on this email you've sent, you're a handsome man, you have nice hair, good beard, got beautiful blue eyes. Katrina, I would say yes to this," Stamos said in his clip. "If I was a woman, and I'm not saying I'm not, I would say yes to young Doug. So, I guess this is me asking you to marry him. And I hope you do."
Cox created a video that also included his girlfriend's thrilled reaction — and her perfectly-time "Have mercy!"
Watch the sweet and hilarious story unfold in the video above!