Judy Keefe has been an elementary school teacher for 43 years and after she announced her retirement, one of her favorite students decided to surprise her.
That student just so happens to be Houston Texans' defensive end J.J. Watt.
Watt posted the surprise visit to Facebook Live, and it was absolutely everything you'd hope it would be.
"She happens to be the teacher who told me I could play in the NFL," said Watt in the video. "She is one of the biggest inspirations for me – she's unbelievable."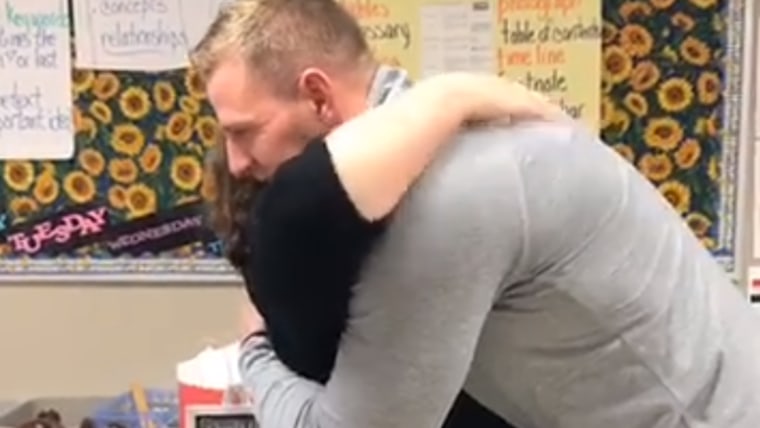 RELATED: J.J. Watt surprises football fan who lost favorite jersey after car accident
Watt starts the video by explaining how important Keefe has been to him and his career. He also makes sure to show off the cake, which says, "School's out forever!"
"I was teaching and he walked in with the administration and said 'Surprise'," Keefe told TODAY. "And he came in and celebrated my retirement with my students."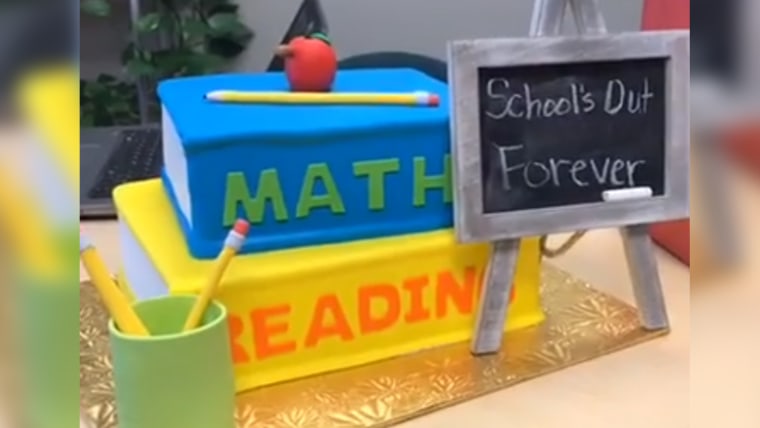 He also made sure to include a few other gifts that he knew Keefe would enjoy.
"We're going to give her some shoes," said Watt in the video. "And we're going to take her down to Houston for the Charity Classic softball game."
RELATED: Go inside J.J. Watt's Batman surprise for children's hospital Halloween with TODAY
Keefe, of course, was honored. Not only did she inspire him during her time as his teacher, she has stayed in touch with him over the years by working for his foundation, which helps to provide funding for middle school athletic programs.
"He was always a positive role model," said Keefe. "He was a great student."
While Keefe may be leaving the classroom, she will continue to work alongside Watt and his foundation.
"I was very honored by him and my colleagues," said Keefe. "It is a joy to continue to work for him and his foundation."