A ride that car nut Jay Leno had been anticipating since he was a kid nearly became a bucket list item he came to regret.
The usually unflappable former "Tonight Show" host was a shaken up after enduring a frightening crash while filming "Jay Leno's Garage," his car show on CNBC.
Leno, 66, called riding in a 2,500-horsepower Hurst Hemi Under Glass drag racer with famed driver Bob Riggle, 80, a dream of his since he was a kid.
RELATED: 'America loves you': Jay Leno surprises wounded veteran with new car
Thankfully it didn't become the final item on the list after the car rolled over multiple times when Riggle took a turn too fast at California's Irwindale Speedway.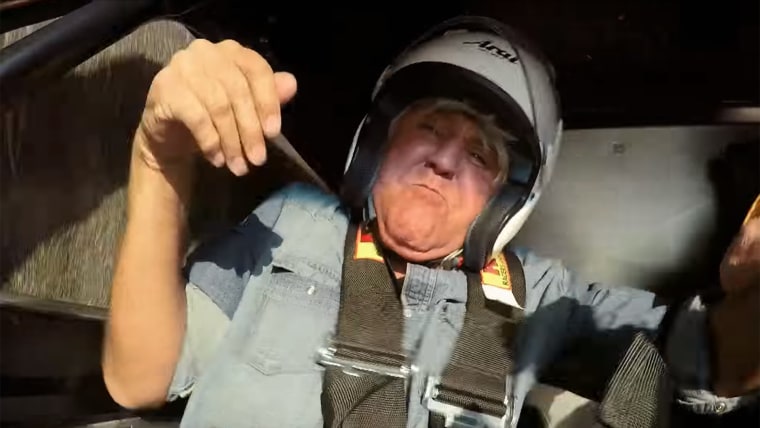 Leno and Riggle were both strapped in and wearing safety helmets, but they still took a violent jostling.
After composing himself, Leno deadpanned, "Well that was certainly exciting. It doesn't get more exciting than that.
"I actually do stuff like this every week,'' he continued. "That's why I have so many cars. I roll half of them half the time."
Follow TODAY.com writer Scott Stump on Twitter.