Talk about a class act!
James Van Der Beek kept his cool during a recent talk-show appearance despite the fact that the show's hosts spent several minutes suggesting his career ended when "Dawson's Creek" went off the air.
The 40-year-old actor was a guest on Britain's "This Morning," where the cringeworthy chat went from awkward to worse.
The actor, who was there to promote his new British comedy "Carters Get Rich," sat patiently through a clip from his old teen drama, which went off the air in 2003.
Next, he was forced to listen to co-hosts Phillip Schofield and Holly Willoughby rattle off a list of major career milestones enjoyed by his "Dawson's Creek" co-stars — Katie Holmes, Michelle Williams and Joshua Jackson — before asking, "What happened to the main man himself, Mr. James Van Der Beek?"
"He's here now, and that's what he looks like!" Schofield said as an introduction.
A stunned Van Der Beek smiled. "I have been on television the last 20 years, just to let you know," he said.
"We know that, but it worked better as a link," Schofield shot back.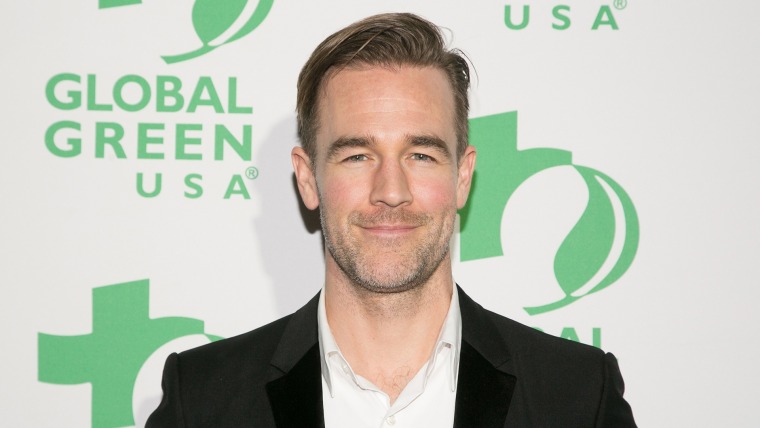 The co-hosts devoted the next few minutes to questions about the past.
"When we were looking back at the information on 'Dawson's Creek', you played a 15 year old, but you were 20, weren't you?" Schofield asked.
"From what I remember. It was a long time ago," said a visibly perplexed Van Der Beek.
The actor remained cordial even after discovering images from "Dawson's Creek" on a nearby screen.
RELATED: Not impressed! James Van Der Beek's kids had best reaction to 'Moana' performance
Eventually the hosts explained that they were feeling nostalgic because Van Der Beek was a first-time guest. "When you come on again, we won't do all this," he said.
Watch the whole awkward exchange in the video above!