James Corden returned to "The Late Late Show" Thursday after what he called "a whirlwind 48 hours."
And he called it that for a good reason.
His two days away from the show were prompted by the early arrival of a brand new baby girl — who's still awaiting her name.
As Corden explained on stage, he took his then-pregnant wife, Julia Carey, in for a routine check-up on Tuesday and got an unexpected warning from the doctor.
"This is probably happening today," they were told just hours before he was due to tape his show.
"I did what I always do in my life during a time of crisis," he told his audience. "I called Harry Styles."
The singer filled in for him while he and Carey met their little girl a couple of weeks ahead of schedule.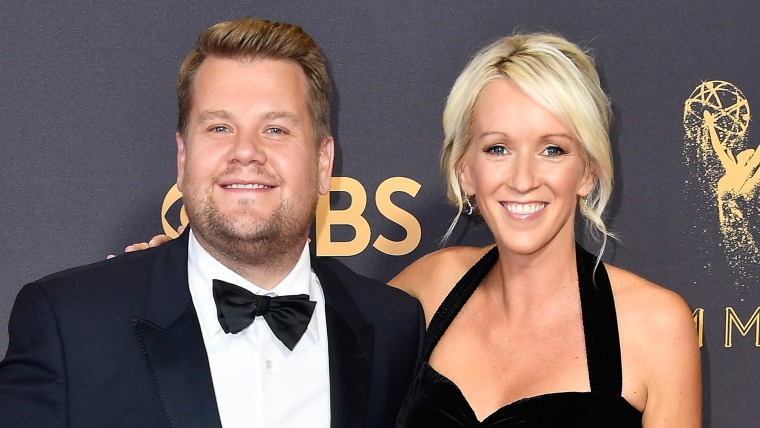 "We didn't think it was going to happen, so this is absolutely true, we still haven't chosen a name for her yet," he explained.
But that detail didn't stop him from improvising at the hospital.
"I looked at the doctor and I said, 'We're going to call her Beyoncé," Corden recalled, adding, "My wife did not think that was funny, especially after the nurse went to the other side of the room and started filling out a form with the name Beyoncé."
He quickly got control of the situation by declaring, "Excuse me, there is only one Beyoncé."
Now he and his wife are looking forward to having a very merry Christmas back home with their unnamed baby and their two other children, son Max, 6, and daughter Carey, 3.
"And if anyone out there is wondering what to get me for Christmas, a vasectomy would be wonderful," the host said with a laugh. "I'll take that!"