George and Amal Clooney recently met with three Syrian refugee families in Germany to help raise awareness about the ongoing crisis that has forced millions to flee their war-ravaged homeland.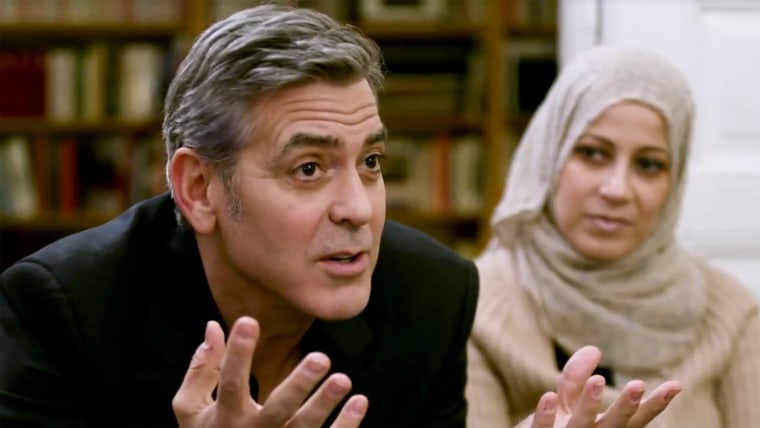 In a video released by the International Rescue Committee, the couple listens as one man describes being tortured while held in a political prison. They also hear one mother recall sitting in a corner with her children, hoping for "mercy" and to be shot to death rather than beheaded.
RELATED: Amal Clooney shines light on Maldives in Washington, talks reluctant celeb status
George spoke of his Irish heritage and told the group his own family faced challenges several generations ago when they fled Ireland to immigrate to the United States.
"It's what our country is, is a country of immigrants. We have not recently done a very good job of remembering who we are," he said. "And being here and talking with you is important to remind them who we are and who we have always been, which is you."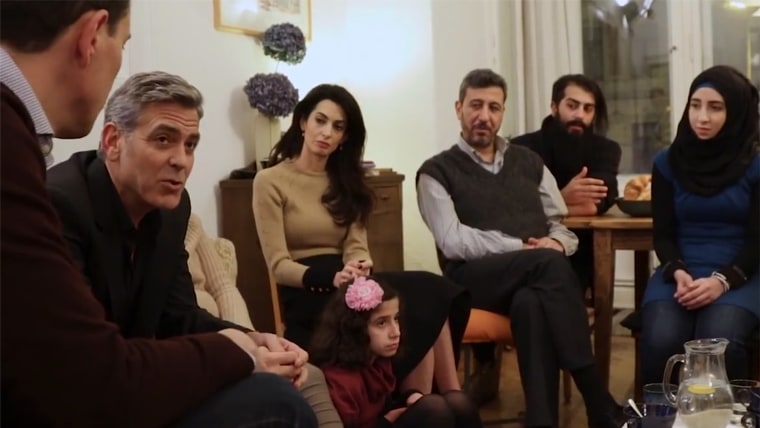 WATCH: After Amal Clooney TODAY interview, Maldives ex-president released
Amal also shared her family's story, recounting how her family left Lebanon in 1982 to escape violence but that her father eventually returned to Beirut. She expressed hope that the families she met with would eventually be able to "go back to a safe and free Syria."
The video is intended to bring attention to the ongoing crisis in Syria, which marked it's five-year anniversary this week.
"It's easy to dismiss giant numbers," the actor said. "But it's very hard to dismiss a young child sitting on the ground crying when her mother's telling the story about how she left, how she grabbed her daughter and sat on the ground and said, 'If I die, we want to die by a bullet, because it would be quicker.'"
Follow TODAY.com writer Eun Kyung Kim on Twitter.
Whether playful or professional, human rights lawyer Amal Clooney always stays true to her polished personal style.