Christina Aguilera is one "Genie in a Bottle" who cannot be contained — unless, of course, it's inside a Range Rover for a special version of "Carpool Karaoke!"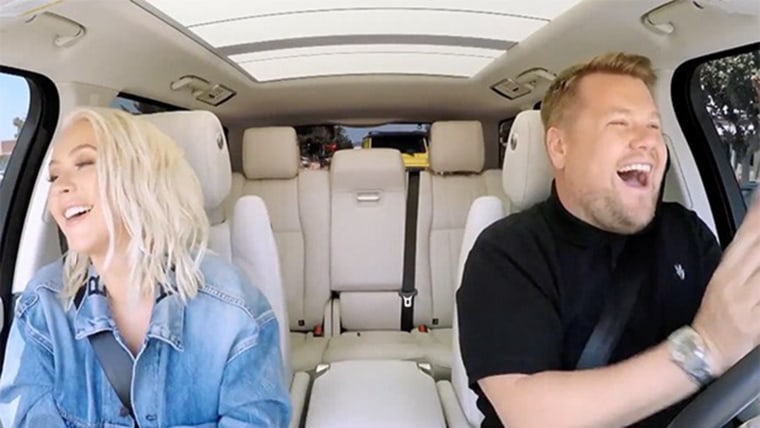 On Monday night, Aguilera made her debut appearance in the singalong segment, which is usually part of "The Late, Late Show with James Corden." But this was a Corden prime-time special, and clearly he wanted to make sure to bring out big talent.
Aguilera flawlessly sang some of her biggest titles, like "Fighter," "Genie in a Bottle," "Beautiful" and "Dirrty." Corden watched on, breathless trying to keep up with the incredible singer.
"How are you doing that with your voice?" Corden asked, referring to the singer's signature vocal growl.
"That's an angsty thing; you've got to get your fighter on," she said.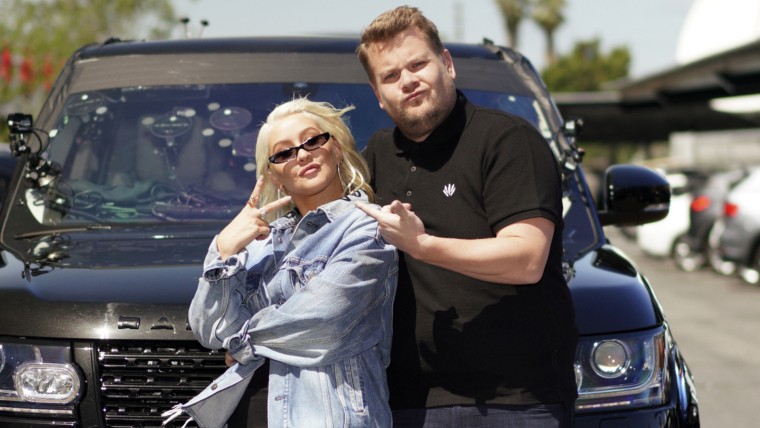 Corden tried to imitate her, but admitted he just sounded "like I've got something trapped in my throat."
It wasn't all about music; Aguilera opened up about her "Mickey Mouse Club" days (she was on the show from 1993 to 1995) with future stars such as Britney Spears, Justin Timberlake and Ryan Gosling.
And, she admitted, "there were crushes" among the gang and added, "I know Ryan pretty much did have a crush on Britney. I think so."
That wasn't the only surprise. Aguilera got some musical help an unexpected guest ... the hilarious Melissa McCarthy.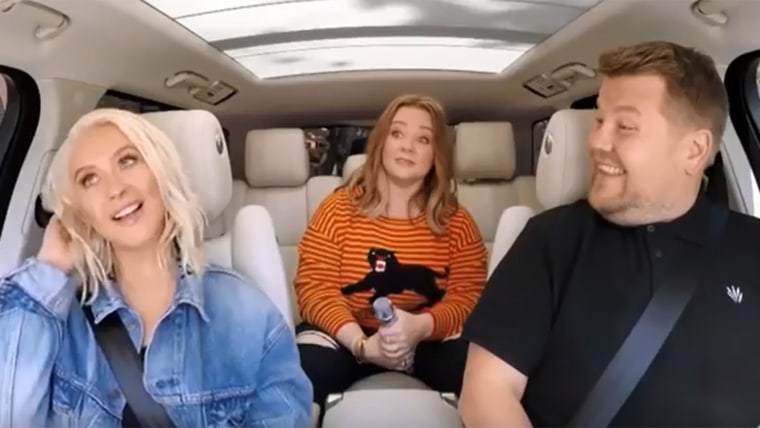 McCarthy, who apparently had been hiding in the back seat, popped up to prove she could rap like Redman in Aguilera's "Dirrty," and the party really got started!
"We've known each other a while," McCarthy said of her connection to the diva. "We did a picture together — (the upcoming) 'Life of the Party.'"
"Which we obviously are!" said Augilera.
Follow Randee Dawn on Twitter.