They may be fun-loving "besties," but Chris Pratt and Jennifer Lawrence can throw down against each other like the bitterest of rivals.
BBC Radio 1 recently shared a hilarious (but NSFW!) video featuring the "Passengers" co-stars trading barbs as part of the radio station's "Playground Insults" series.
The nearly five-minute clip showcases the two actors' ability to come up with witty wisecracks on the spot. The game's aim? To see which star can make the other laugh uncontrollably first.
"You are so falsely strong," Lawrence begins, already giggling, "that if I was given a choice of you or your wife ("Mom" star Anna Faris) to protect me, I would choose Anna."
Pratt pauses for a moment before dead-panning, "Why did they call it 'Joy'?," referring to the 2015 drama that earned Oscar winner Lawrence one of her four Academy Award nominations.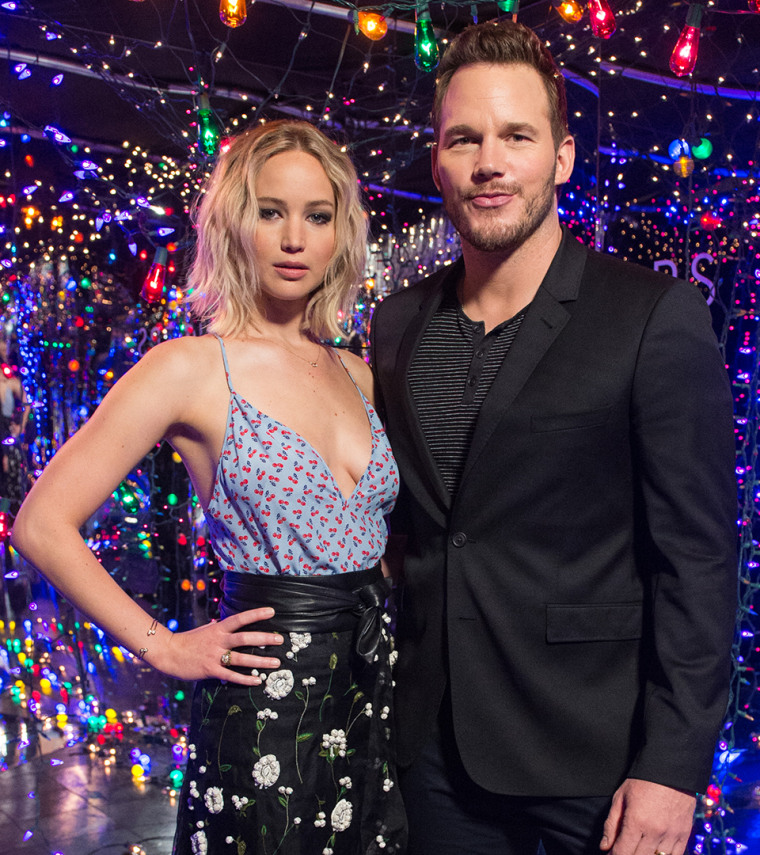 RELATED: Chris Pratt crops 'bestie' Jennifer Lawrence out of his photos — and we love it!
The cracks keep coming, with Lawrence and Pratt trading barbs about one another's movies, acting talent (or lack therof), intelligence — even their personalities.
"It's such a shame to meet somebody you thought you'd like," Pratt tells his co-star.
Later, Lawrence goes for the jugular: "Where do you keep your Oscar?"
Hear all their insults in the video above!