Back in 1965, Cher and then-husband Sonny Bono had a massive hit with "I Got You Babe," and while it's been covered numerous times over the years, no one's managed to improve on the original.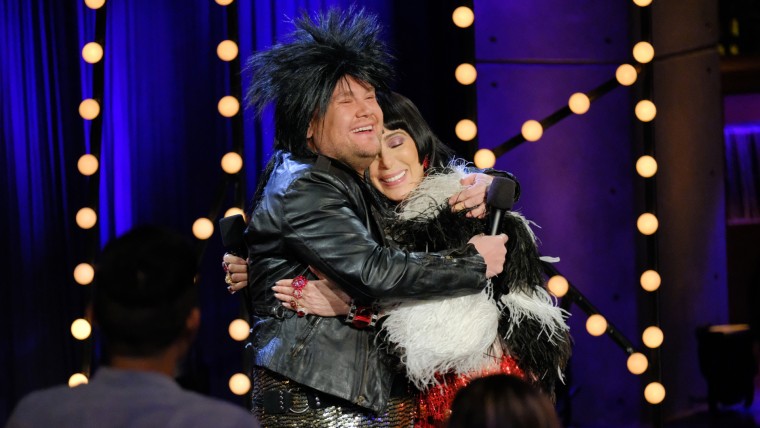 Until perhaps now? When the 70-year-old Cher visited "The Late Late Show" Thursday, host James Corden stepped in to offer her a new duet partner... himself, dressed as 1980s Cher.
MORE: Cher is returning to the stage at 70, tells TODAY, 'I didn't want to be finished'
"It's a Sonny and Cher song, and I just thought that I would be Cher," he told her.
"Out of the two of us... I'm literally Cher," she laughed back.
This much settled, they were able to launch into a modernized version of the classic, called "I Got You Bae."
MORE: Happy 70th birthday, Cher! See her most iconic fashion moments
And you know what? References to dating apps, 'Netflix and chill,' plus lyrics like, "When we make it Facebook-'offish,' that means more to me than marriage!" prove that like fine wine and Cher herself, this tune gets better with age.
Cher seems to agree!
Follow Randee Dawn on Twitter.