An 11-year-old with autism had the chance to make a couple of his dreams a reality Thursday.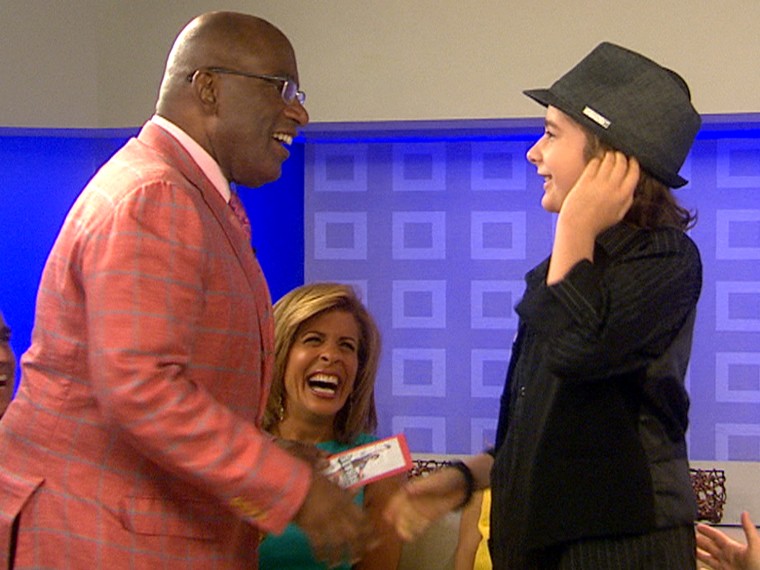 Hunter Brown and his family came by TODAY to be celebrated with an "Everyone Has a Story" song. After chatting about his love of Frank Sinatra, Hunter was thrilled when his personal hero, Al Roker, made a surprise visit to the fourth hour.
Hunter has been competing in talent shows ever since he was a toddler. He was treated to a serenade by Brian D'arcy James, then got to meet Al and sing him a few bars of "L-O-V-E."
Al gave the Browns a pair of tickets to Newsies, and Hunter declared him "my best friend." Aww.
Julieane Smolinski is a TODAY.com contributor. She is Al's second-biggest fan.
More: KLG prank-called Hoda over the weekend