Was Lauryn Hill's anti-Catholic rant inspired by her controversial "spiritual advisor"? The singer made world-wide headlines after she blasted the church during a concert at the Vatican.
"I'm not here to celebrate, like you, the birth of Christ, but to ask you why you are not in mourning for his death in this place," Hill said. "Holy God has witnessed the corruption of your leadership of the exploitation and abuses which are the minimum that can be said for the clergy."
But a source believes that Hill's comments may have been encouraged - or even scripted - by "Brother Anthony," a man whose teachings have influenced Hill so much that her friends have become concerned.
Hill became close to Brother Anthony three years ago and shortly afterwards, axed her management and others who had helped her become a success. Her next album did not do well. "I had a tape of [Brother Anthony's] teachings," Hill's former bandmate, Michael Pras, told Rolling Stone earlier this year. "It was some real cult sh--. I couldn't believe that this dude was really serious."
Hill's rep didn't return calls for comment. "Like many people who become involved in cults, Lauryn Hill was at a low point in her life when she hooked up with Brother Anthony and she was very vulnerable," cult watcher Rick Ross tells The Scoop. "The question now is whether her speech at the Vatican her own, or, as many people have suggested, under the undue influence of Brother Anthony."
Will Ozzy's crash be aired?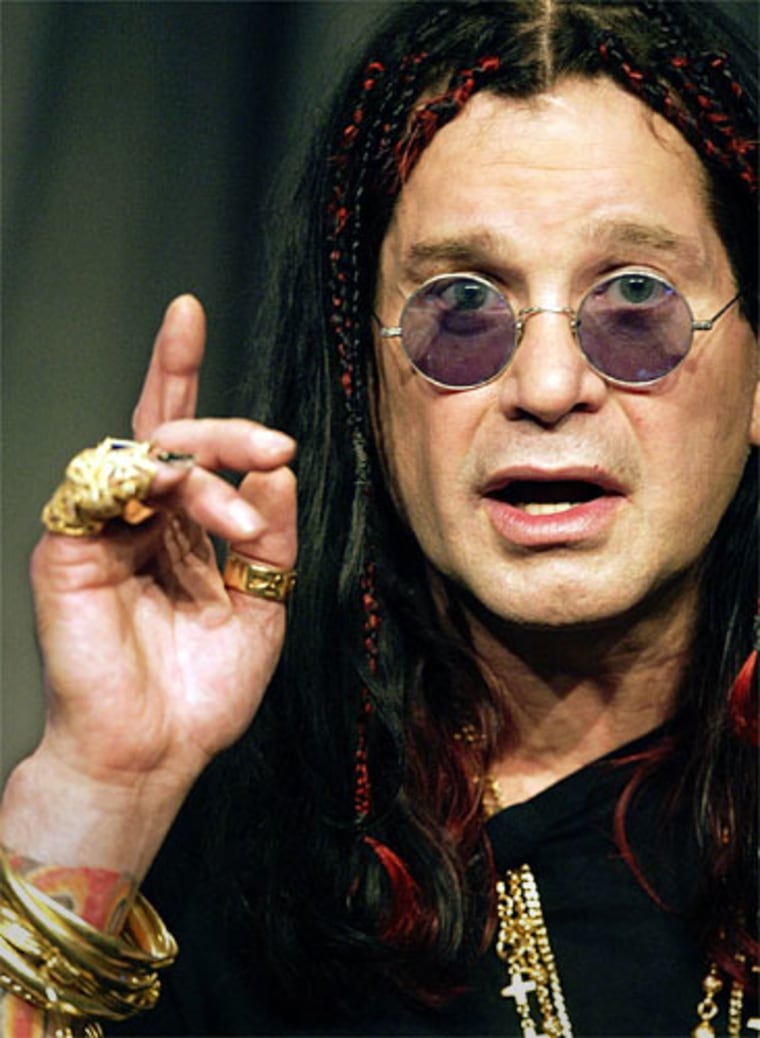 MTV execs are debating whether Ozzy Osbourne's recovery from his crash is prime time material.
The rocker will be going through extensive rehabilitation following an all-terrain vehicle accident, but producers of "The Osbournes" can't decide how much of it to include in the hit reality series.
"We already went through Sharon Osbourne's recovery from cancer," laments an insider. "We don't want [the show] to become 'General Hospital.'"
Also influencing the decision, says another source, are recent revelations that Osbourne has been heavily medicated during much of the taping of the series. "It sort of undermines the humor when you realize that all this doddering and stammering isn't the after affects of drugs he took twenty years ago," says the source, "but prescription drugs."
"I know there are cameras around, whether or not they are actually filming is something that MTV would decide with the family," an MTV spokesman told The Scoop. "Clearly we want Ozzy to get better. That comes first."
Notes from all over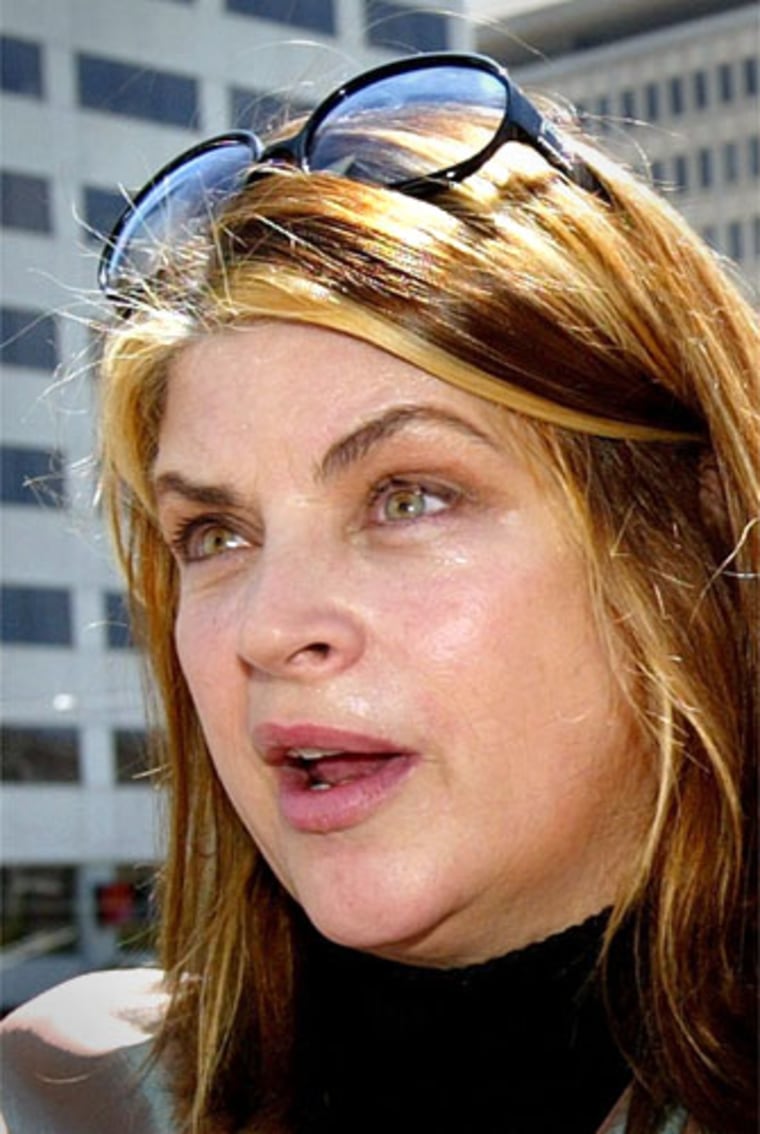 Expect to see less of Kirstie Alley shilling for Pier One. The retailer has signed up Thom from "Queer Eye For the Straight Guy" to star in its ads. . . . J. Lo has the flu, Ben Affleck is telling people. . . . Michael Jackson will be delighted to find that more than 18,000 fans have signed an online petition declaring his innocence. He'll be less happy, however, if he reads all 18,000 names of the supposed fans, however, some of which are rants against the singer or pranksters signing names such as Paul Reubens, Gary Glitter, and Fatty Arbuckle.
Monday through Thursday on MSNBC.com.