Warren Beatty had a reputation as one of Hollywood's legendary Lotharios — until 1992. That's when he shocked fans by saying so long to bachelorhood and marrying actress Annette Bening.
But as Beatty explained during an interview with TODAY's Matt Lauer, there was nothing shocking about his decision to finally settle down in his 50s, at least not to him.
"It didn't really surprise me," he said. "I always felt I wasn't trying to avoid marriage, I was trying to avoid divorce. I had no doubt when I met Annette that it was time to get married."
WATCH: Warren Beatty: Even I can't sleep with 12,775 different women
And soon enough the actor-director-producer was also a family man, and he found that it suited him so much, he happily took a break from showbiz to focus on that role.
"The most important thing that's ever happened — the best thing that's ever happened to me — was Annette and having four kids," he explained.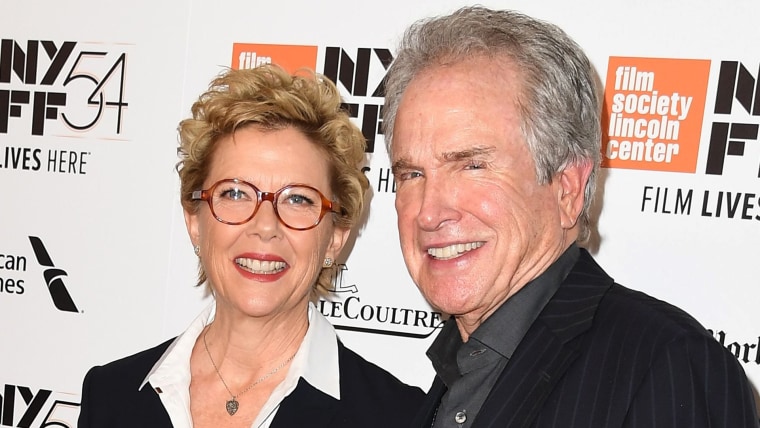 Now Beatty's ending his 15-year break from the big screen for a film that focuses on old Hollywood called "Rules Don't Apply." Beatty plays billionaire film tycoon Howard Hughes.
"I always have had something in the back of my mind and, finally, I guess I had to face facts and get around and do it," he said of the project.
RELATED: Carly Simon: Second verse of 'You're So Vain' is about Warren Beatty
The movie, which he wrote, produced, directed and stars in, also features Bening. "There's no better actress alive," he boasted.
Or better partner, as far as he's concerned. And almost 25 years after saying "I do," the star can sum up how he makes married life work with Bening in just one word: "Respect."
And that's just as important in his relationships with his children, especially when it comes to respecting their need to be out of the spotlight.
"It is a burden, I think, to have two parents that are well-known, so I completely respect their privacy," the 79-year-old said. "I could go on and on and on and on talking about them, because they're brilliant and fun. But no, I think you have to give them a break, and they have their privacy."
"Rules Don't Apply" opens in theaters Nov. 23.
Follow Ree Hines on Twitter.