"Walking Dead" fans braced themselves for the end on Sunday — the end of original lead character Rick Grimes.
The show, which had been advertised as Grimes' (played by Andrew Lincoln) final episode after nine seasons of trying to escape shambling zombie hordes while struggling to rebuild civilization, was of course a big roller coaster ride.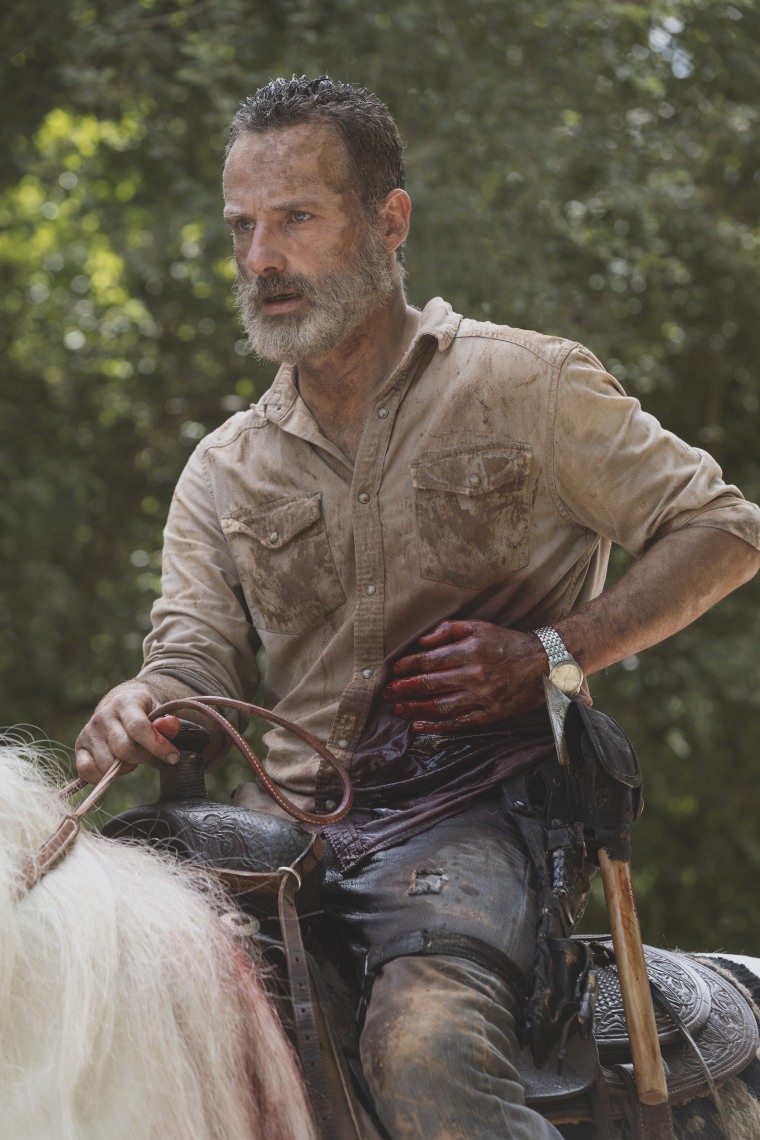 But is "The Walking Dead" universe done with Rick ... for real? Maybe not yet.
In the episode, Rick (who had been impaled on rebar last week) spent most of his time almost, but not quite, dead, attempting to lead a big herd of walkers away. As he walked, late friends including Shane, Hershel and Sasha helped keep him going.
He ended up blowing up a bridge with himself and the walkers on it as friends Daryl, Michonne, Maggie and Daryl watched — and they were sure they'd seen him die. But then viewers saw Rick being carried away in a helicopter with Jadis assuring him he'd be fine.
Which is never a guarantee of anything on "Walking Dead," but in this case Rick looks like he's getting a second act. Show executive producer Scott M. Gimple revealed in The Hollywood Reporter that at least three AMC original movies are set to continue Rick's adventures.
"There is more story to tell and we'll be telling it," said Gimple, who's in the middle of writing the first of the untitled made-for-TV movies, and shooting is set for 2019, though air dates aren't available yet.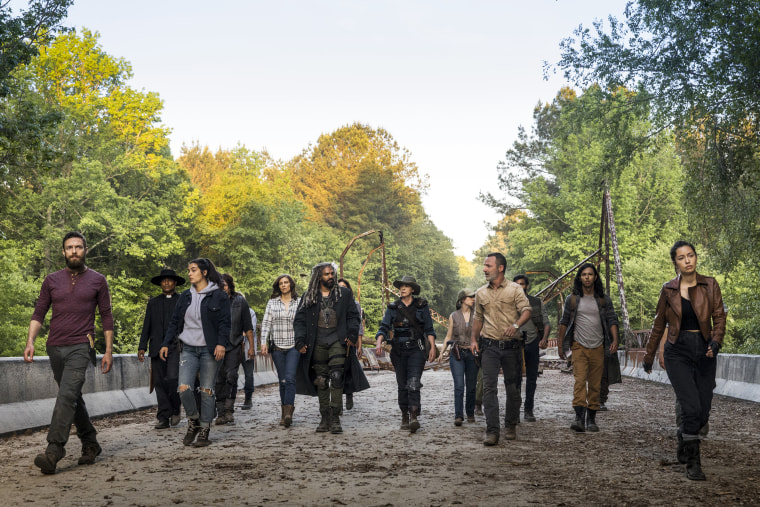 "Over the next several years, we're going to be doing specials, new series are quite a possibility, high-quality digital content and then some content that defies description at the moment," Gimple added. "We're going to dig into the past and see old characters. We're going to introduce new characters and new situations."
Mostly it was about ensuring Lincoln could spend more time with his family; the actor has been spending nine months a year shooting the show, and making a movie will only require two months of his schedule.
Also worth noting: These don't seem to be films that will take place during the action of the last nine seasons. Which means Rick will survive the injuries he sustained in his final episode.
So good news, zombie fans: Rick may not be dead, but he's got more afterlives that even the most durable of zombies!