The prison on "The Walking Dead" provided a safe haven from zombies and bad guys for Rick's gang of survivors this season, but thanks to a breach and The Governor's special delivery of walkers last week, their sanctuary is not quite so ideal anymore.
Sure, Carol, Carl, Daryl, Rick and the rest of the gang knocked off some of the rotting bunch that had invaded their new home last week, but it seems the pests are still around for Sunday's new episode. AMC shared a few exclusive photos with us from the latest hour of action, titled "I Ain't a Judas," and it's clear there are still zombies to take down.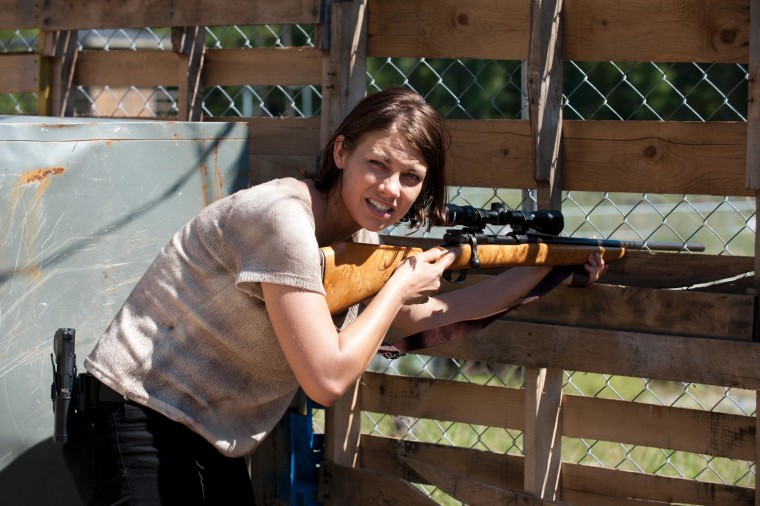 Maggie (Lauren Cohan), proving herself to be a survivor after being held captive by The Gov, bounces back from her ordeal to help keep everyone safe.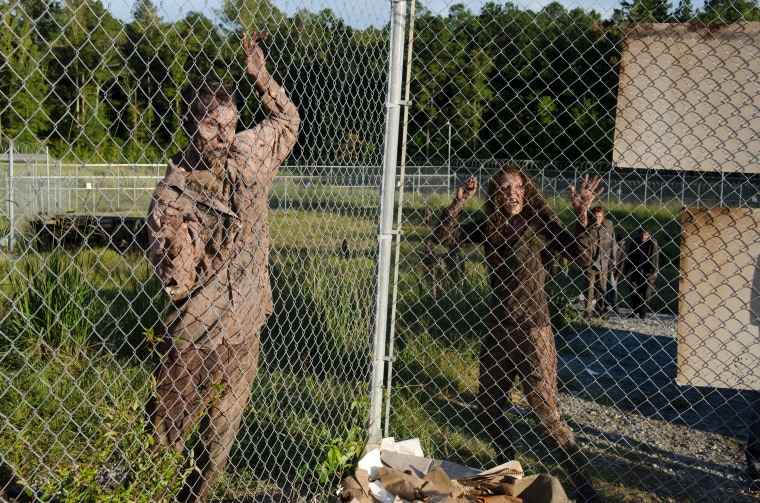 Fortunately, there's a (seemingly mostly unbusted) fence surrounding the compound keeping walkers away for the time being.
Whether this attack by The Governor snaps Rick back into shape in the new episode remains to be seen. But in a sneak peek, son Carl thinks what his poor dad really needs is to step down, and flat out tells him so, advising him to let Daryl and Hershel be the new leaders. (More Daryl? Yes, please!)
"The Walking Dead" airs at 9 p.m. Sundays on AMC.
Related content:
More in The Clicker: